SOURCE: The Home Depot
DESCRIPTION:
Starting out as a lot tech and garden associate in Jacksonville, Florida, Darren Hammerstad had no idea that the part-time job he began as a teenager would lead to a career with The Home Depot. Fourteen years and five stores later, Darren is an assistant store manager. He's worked his way across various roles, from hardware to loss prevention, all while serving as a reservist in the U.S. Navy.
For Darren, his commitment to the military runs in the family. With a father who was a U.S. Navy veteran and a brother currently working active duty, Darren has been able to build his civilian career while serving in the reserves.
"It was wonderful knowing I had this company behind me," he recalls, remembering his deployment to Bahrain for a year. "One of the best feelings is knowing that I can step back into my job when I get back. This place means the world to me."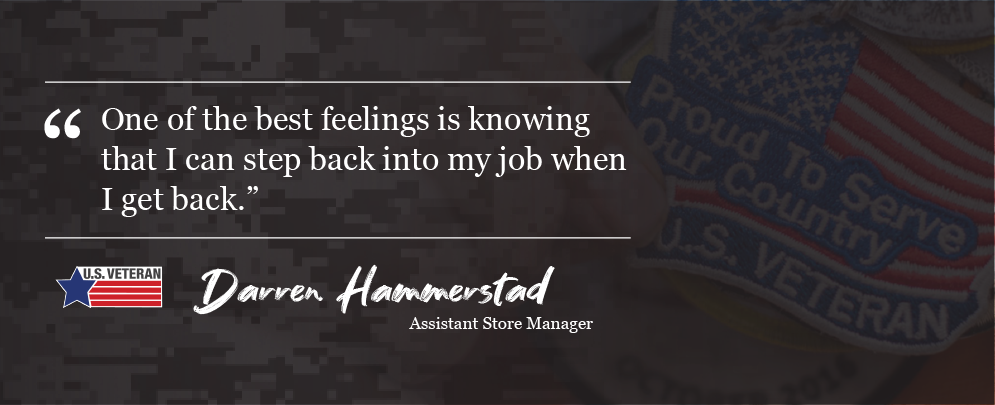 Darren has also met many fellow veterans while on the job, like an associate he discovered had served with his cousin in Afghanistan. Darren also finds himself using similar skills in both roles. "Leading people has been one of the best skillsets that both The Home Depot and the military have shown me," he says.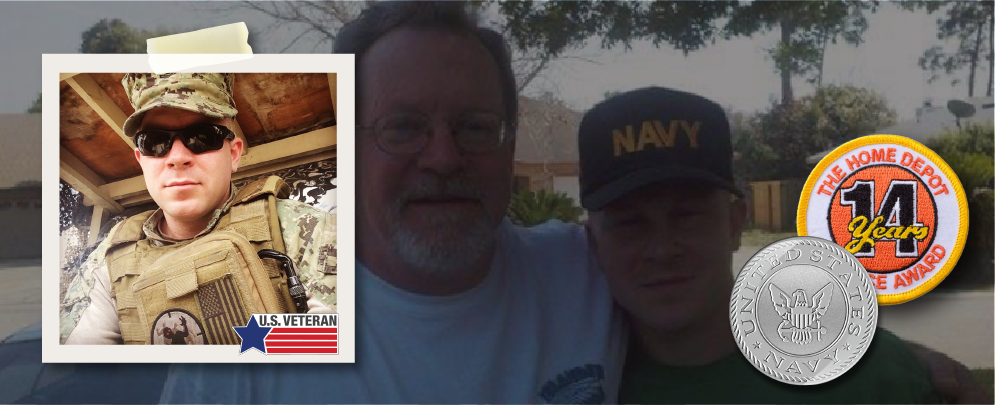 Darren is about to embark on another deployment, but he has some advice for his fellow veteran and military spouse associates before he goes. "Stay motivated and keep moving forward. The hard work does pay off, and Home Depot supports us in everything we do and have done."
If you're a veteran looking for career opportunities at The Home Depot, visit www.careers.homedepot.com/military. 
Keep up with all the latest Home Depot news! Subscribe to our bi-weekly news update and get the top Built from Scratch stories delivered straight to your inbox.
Tweet me: Meet Darren, a @USNavy reservist who has grown his @HomeDepot career from lot tech to assistant store manager. Learn more about his service and sacrifice as we celebrate #MilitaryAppreciationMonth. https://bit.ly/3MYnrpo @navy_reserve
KEYWORDS: NYSE: HD, The Home Depot, US Navy, Veterans