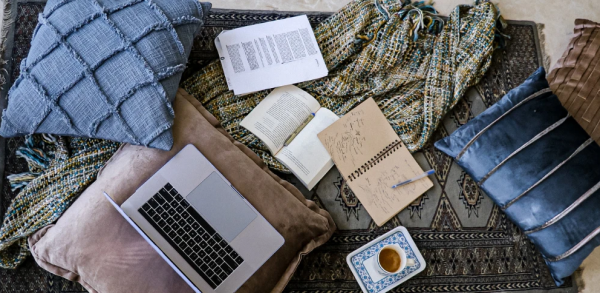 Harkaari is bringing the rich and opulent Indian craftsmanship to the US with a range of luxurious home furnishing products. The handcrafted home and interior products are made by talented artisans in India using traditional skills passed down through generations. The online store houses an exquisite collection of such products, including handmade decorative throw pillows, cotton throws, bed covers, quilts, and other home decor.
A family-owned business, Harkaari products blend quality fabric and aesthetics to add greater charm and age-defying beauty to one's space. This brand uses the traditional smocking techniques and boasts over two decades of expertise in exporting luxury home furnishing products across the globe. Harkaari, meaning a 'strong woman' in Urdu is also a word play on the Indian term for workmanship - 'kaarigari'.
"I started Harkaari with the sole purpose of celebrating the robust heritage of intricate Indian craftsmanship and providing employment opportunities for women", says Keeratdeep Kaur, Founder of Harkaari.
The Harkaari Foundation is a small non-governmental organization based in Bhatinda, Punjab. The Foundation provides employment opportunities within the textile industry to women from lower socio-economic backgrounds. Here women can get training and daily wages in exchange for their handiwork. This way, women from the underprivileged section of the society are supported to achieve financial independence and provide for their families.
Last year, the Foundation trained over 100 women who are then being employed to produce textile products, primarily cushions, throw blankets, quilts, wall hangings and other decorative handicrafts at the center in Bhatinda. The labor of their handiwork and craftsmanship, these products, are being exported to retailers worldwide. The return from the sales is reinvested towards the development and charitable initiatives by the Harkaari Foundation.
"Owning a piece of 'Harkaari' is to join a movement of fair trade to hone and nurture skills of deserving talented individuals for a self-sustainable ecosystem", says Keerat.
Harkaari's luxurious home décor and furnishing products reflect the beauty and rich legacy of Indian craftsmanship. Each and every product listed on the store will enchant buyers with its extraordinary design and aesthetic appeal. Visit the official Harkaari store to check out this magnificent range of products.

For more information, please visit: www.harkaari.com
Media Contact
Company Name: Swift Home & Living LLC
Contact Person: Keeratdeep Kaur
Email: Send Email
Country: United States
Website: http://www.harkaari.com