Combating robocalls is like a "whack-a-mole" game. A new prevention technology that helps businesses of all sizes fight robocalls is offering some hope.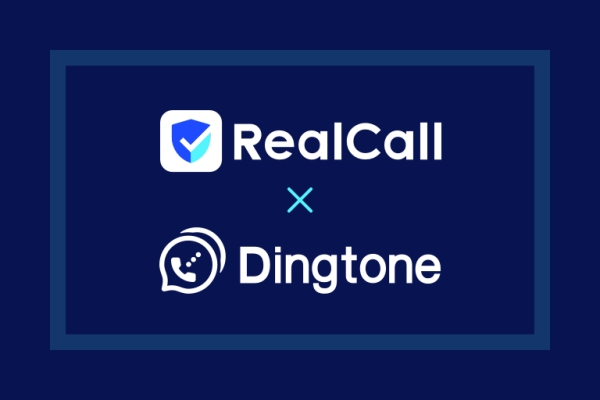 RealCall for Business, a suite of FCC-compliant phone spam solutions that provide auto spam-blocking, caller identification, and reverse phone number lookup services on demand, announced a partnership with Dingtone to block spam. 
Such cooperation is in line with the current situation of the growing proliferation of robocalls and robotexts in society. The increasingly rampant robocalls and robotexts interrupt daily workflow and can be costly to small businesses. According to Connecticut's Official State Website, the number of scam calls in the United States more than doubled over the past year, successfully bilking wireless phone customers out of $29.8 billion in 2021 alone. 
RealCall is a telecommunication security service provider that helps individuals and businesses of all sizes filter and control incoming phone calls and texts through a growing database and independently developed machine learning algorithms. As for the partner, Dingtone is a global phone service provider that lets users make unlimited free phone calls and text messages. Since the launch of RealCall for Business, Dingtone has been the first telecommunications company to use RealCall prevention technology. "RealCall makes it easy for us to integrate a robocall mitigation solution and become FCC compliant," said Tiger Liu, Vice President of Products at Dingtone.
The relevant cooperation information releases that Dingtone will fully integrate with RealCall's services. Especially in the context of various online frauds faced by the communication industry, like pig butchering, auto warranty scams, etc., this is particularly important for intercepting scams through proprietary analysis and filtration systems. RealCall provides cross-referencing incoming numbers with a vast database of known robocalls, spammers, and swindlers, which has been compiled with the help of the FCC, user reports, and their honeypots (RealCall-owned phone numbers used to capture the content of spam calls). After integrating this service, Dingtone can programmatically determine the number format, type, country, and carrier for any phone number and automatically filter out phone scammers, telemarketers, and automated calls.
Burnell Felton, a survey research expert who is currently working on a social project called "The Impact of Robocalls on Small and Medium-sized Enterprises in the United States," said, "Robocalls and robotexts are serious concerns for all sizes of businesses, and they are even worse than you thought. The public wants telecommunications and cybersecurity companies to step up their efforts. Fortunately, I recently noticed some enterprises have started to pay attention to it, and some have taken the actions required by the FCC. This kind of cooperation between cybersecurity companies and telecommunications companies will be the trend in the future. On the one hand, they want to increase the enterprise's defense capability demand. On the other hand, this is the social responsibility that enterprises should bear. I'm happy to see more enterprises involved."
Media Contact
Company Name: RealCall
Contact Person: Allen
Email: Send Email
Country: United States
Website: https://www.realcall.ai/