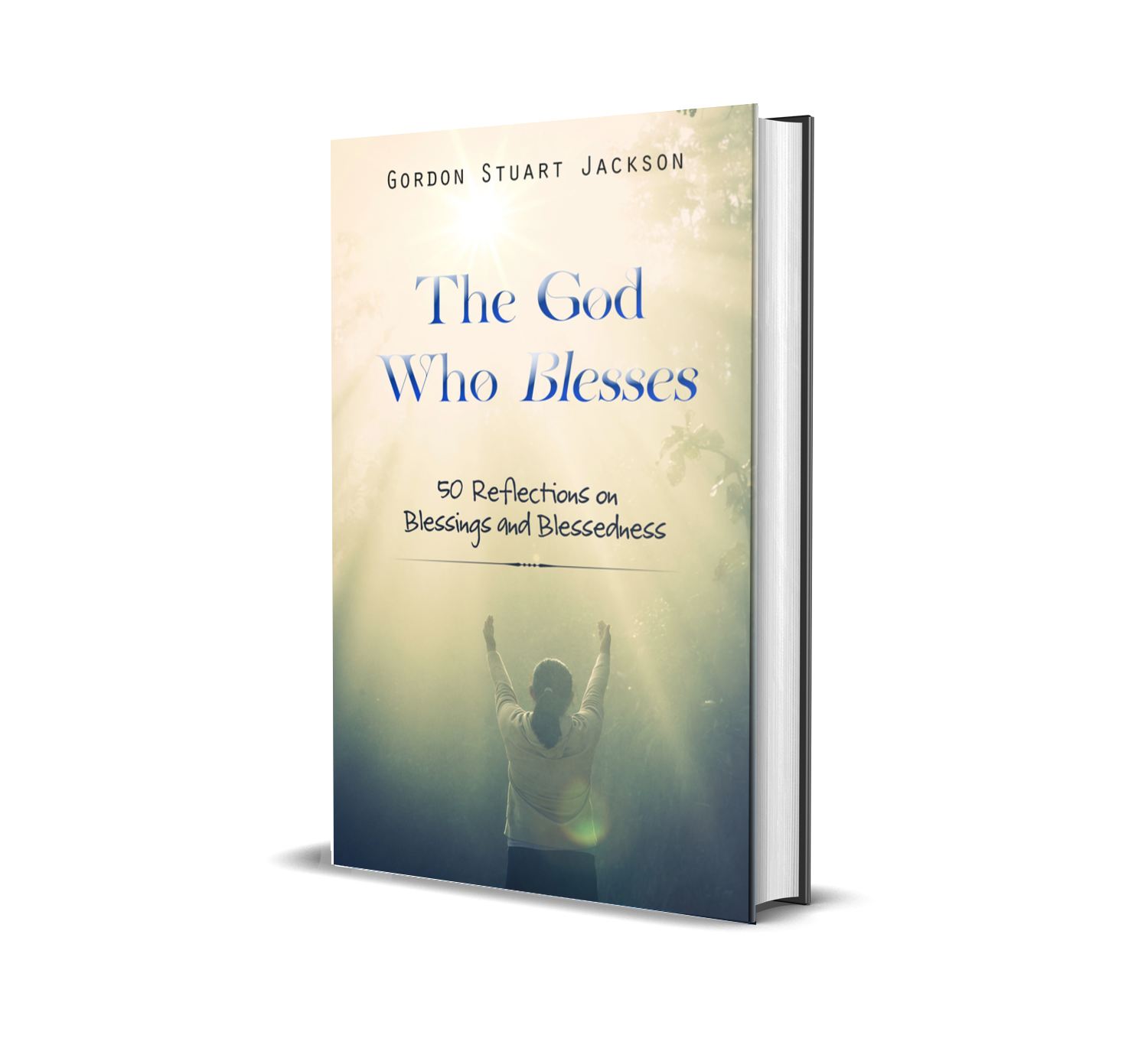 Kharis Publishing today announces the release of a new title which explains 50 Reflections on Blessings and Blessedness"(ISBN: 978-1637461457) by Gordon Jackson, reflections and insights on "blessings."
CHICAGO, Ill. - The God Who Blesses: 50 Reflections on Blessing and Blessedness is a fresh, imaginative look at a concept that is paradoxically familiar yet also little understood by Christians. Written for the thoughtful lay person, The God Who Blesses explores the who, what, where, when, why and how of blessings, emphasizing their rootedness in God's grace. Included are various case studies of blessing in Scripture. The book also addresses how we trivialize the concept of blessing, when we say things like "bless my cotton socks."
Until now, the few books on blessing have taken a scholarly or academic approach. The God Who Blesses instead offers an accessible approach to an important but largely unexamined aspect of our faith.


Video Link: https://www.youtube.com/embed/dMkyOOVvo1w
According to Malcolm de Kock, Pastor Emeritus, Uniting Presbyterian Church in Southern Africa, "The words bless and blessings roll easily off our tongues. But how many of us truly understand their rich meanings? Gordon Jackson leads us on a trail of discovery through the Bible and places us in real life situations where we can apply what we have learnt. Here is a much needed, readable book certain to enrich the lives of ordinary Christians."
"The God Who Blesses" is published by Kharis Publishing and is now available wherever books are sold, including Amazon: https://www.amazon.com/dp/1637461453  Retailers and other agencies may order copies from Ingram Content Group or through the publisher (ISBN: 978-1637461457): https://kharispublishing.com/kp/product/the-god-who-blesses/
Gordon S. Jackson is a South-African born educator and author. He grew up in Cape Town and received his undergraduate education in South Africa. After working as a journalist in Johannesburg, he completed his doctorate at Indiana University. He then taught journalism at Whitworth University, in Spokane, WA, for 32 years before retiring in 2015.
The God Who Blesses: 50 Reflections on Blessing and Blessedness is his eighteenth book.
About Kharis Publishing:
Kharis Publishing, an imprint of Kharis Media LLC, is a leading Christian and inspirational book publisher based in Aurora, Chicago metropolitan area, Illinois. Our mission is two-fold: 1. Provide an innovative publishing platform for professionals, Christians, pastors, workplace leaders to tell their story and share in a book form what God has put in their hearts, with a focus on under-represented writers (including women and first-time authors); 2. Equip orphans in developing countries with literacy tools. That is why, for each book sold, the publisher channels some of the proceeds into providing books and computers to orphanages in developing countries so that these kids may learn to read, dream, and grow. For a limited time, Kharis Publishing is accepting unsolicited queries for nonfiction (Christian, self-help, memoirs, business, health and wellness) from qualified leaders, professionals, pastors, and ministers. Learn more at: https://kharispublishing.com/  
Media Contact
Company Name: Kharis Media LLC
Contact Person: Rufus Philip
Email: Send Email
Phone: (630) 423-6309
City: Aurora, Chicago
State: IL
Country: United States
Website: https://kharispublishing.com/kp/product/the-god-who-blesses/