1. A Luxurious Crystal Candle – Amplify your energy, magnetize abundance and wealth, heighten your spiritual enlightenment, and experience self care like you've never experienced before with our Self Love & Intention Crystal Candle.
2. Add A Dash of Luxury to Your Self Care – Made of all natural soy wax and scented with soothing scents, this candle with crystals inside has cotton wick and burns for approximately 24 hours.
3. Manifest More Abundance, Love, and Peace – Ready to manifest the life of your dreams? Our Self Love & Intention Crystal Candle contains Rose Quartz, Citrine, and Clear Quartz healing crystals to help call in abundance, love, and cleansing.
4. Improve your mental and physical well-being – Create time for your spiritual practice each day. Your Crystal Candle helps create a beautiful ambiance to elevate your meditation, prayer, energy healing, manifestation, self care, yoga, journaling, and astrology rituals.
5. Metaphysical Gifts for Loved Ones – Looking for a meaningful gift that changes lives? Our Healing Crystal Candle makes a thoughtful gift for loved ones looking to elevate their spiritual practices, or add harmony to their home decor.
6. Hebei Seawell starts international business of Candles since 2005. And we have our own Candle factory in Tianjin city, which already has passed ISO9001. There are more than 200 skilled workers and supervisors work in 7000 square meters workshop. The factory output is 80 containers per month and the maximum is 93 containers on Oct. 2008. more than 90% orders can be finished within twenty day.   With the market development, now we produce many style candles, like Jar/Container Candles, Spiral Candle, Fluted Candle, Pillar Candles, Scented Candles, Aroma Candles, 3D shape candles, Tealight Candle, etc
7. We have professional and passion team, the staffs in our company have over ten years work experience, and the manager already doing the international trade more than 20 years, we still working on and on to make the client satisfy and develop the potential market.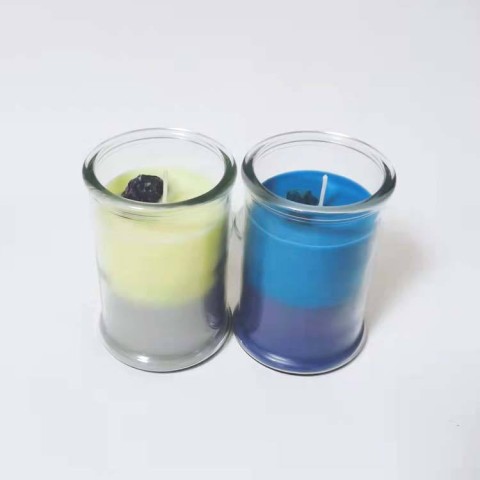 Original Source: https://www.hebeiseawell.com/news/crystal-candles-inside-glass-jar-2/
Media Contact
Company Name: Hebei Seawell Import&Export Co., Ltd.
Email: Send Email
Phone: 0086-311-67505291
Address:G3-3, No.16 Biandian Street
City: Shijiazhuang
Country: China
Website: https://www.hebeiseawell.com/