Offering an exciting mix of action, suspense, and intrigue, the new audiobook is a full-cast, cinematic-styled romantic suspense that promises to leave listeners on the edge of their seats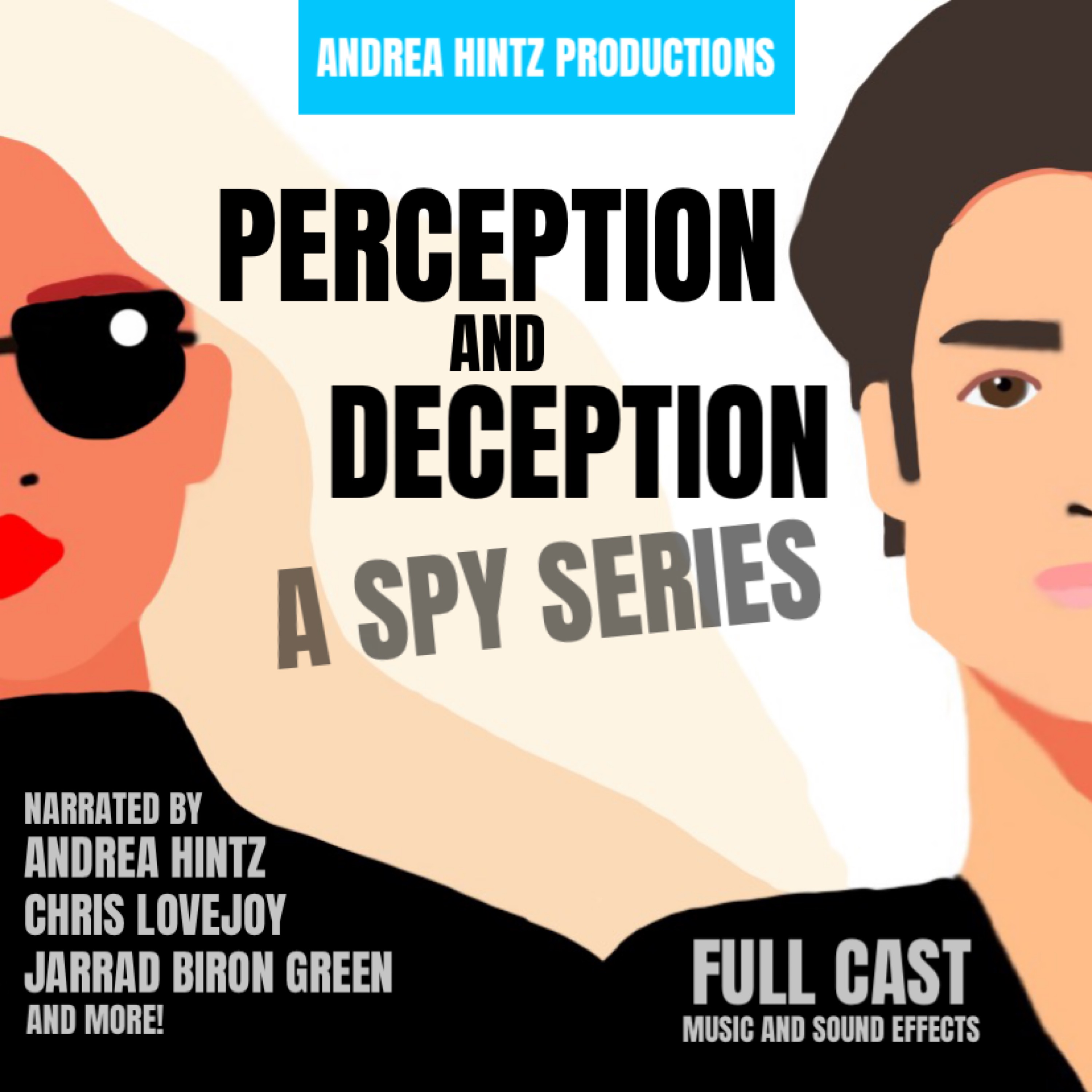 December 6, 2022 - Multitalented fiction author, and screenwriter, Andrea Hintz, is delighted to announce the release of an audio drama adapted from her bestselling spy series, Perception and Deception. Filled with mystery and also packing a potent mix of action, intrigue, and suspense, the new audiobook is a full-cast, cinematic-style romantic thriller that brings the chaos of love and espionage into the simple life of a small-town grocery store owner.
"Praise God!!! The audiobook has officially been released. After two years of hard work from my cast, my editor, and myself, I'm proud to say that it's finally available for you to listen to.  I want to thank God first and foremost for placing this dream in my heart, guiding me every step of the way, introducing me to everyone I had the honor to work with, loving me, supporting me, and walking me through the fires unscathed." - Andrea Hintz.
The plot of the best-selling spy series follows Ashton Mathis who lives a successful simple life as the owner of the only grocery store in a rural yet cliquey town in Vermont. When a strange yet beautiful woman named Felix moves into town, Ashton decides she is going to be his future wife and succeeds in courting her, only to be dumped later. An attack in an alley forces Felix to come to Ashton's rescue, blowing her cover and revealing that she is a special agent for a top-secret division of the FBI. Ashton suddenly finds himself thrown into a mission involving blueprints of destructive weapons that could lead to worldwide catastrophe, running from the bad guys who are now after Felix and himself, and also trying to win back the heart of the dangerous woman.
Although currently available only through the eight different retailers listed on the author's website, the new audiobook is scheduled to hit the digital shelves of more than 50 more retailers by the year's end, including top platforms such as Amazon's Audible and Apple. Pricing is set by the various retailers but will generally range from 15.99 to $30.00, with free samples of different parts of the story available to buyers, depending on the retail platform.
Video Link: https://www.youtube.com/watch?v=Twklbxph8tM
In addition to creating the story, Andrea Hintz—who is also an audio engineer, is cast as Felix in the audiobook and joined by musician and singer, Chris Lovejoy, who brings Ashton to life with his incredible voice. Other talented cast members include Jarrad Biron Green, Annette Hintz, Tod Walker, Ollie Sloan, Ashlie Whitworth, Arlene Arnone, Christina Haystead, Cristian Juarez, Dr. Paul W. Reeves, Greg Foster, Karen Laven, Lisa Stanley, Liz Burdick, Sabrina Charles, Sam Ealam, Stephen Silvestrini, Todd Hintz, Tony Bryant, and Tura Street.
About The Author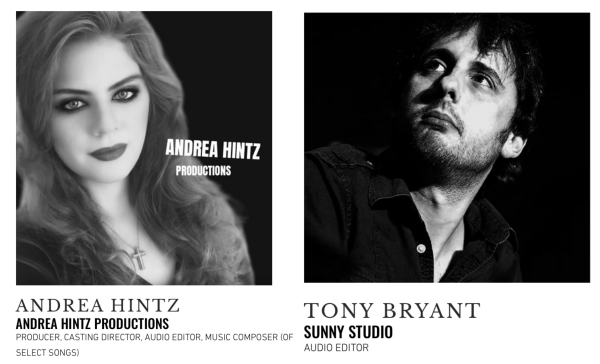 Andrea Hintz is a Christian first, fiction author, screenwriter, songwriter, video game writer, blogger, website designer, and audio engineer, driven to create adventure through various avenues of art. Andrea began college at the age of thirteen and graduated at seventeen with a Bachelor's degree. Her favorite projects at the moment include working on reading through the entire Bible, her books in the Perception and Deception series, her books in The Tesoro Series, her screenplay projects, her music, and her blog called Interviews With Professionals—where she interviews and showcases other professionals from various artistic industries. Explore her website to see the work she is most proud of.
Media Contact
Company Name: Andrea Hintz Productions
Contact Person: Andrea Hintz
Email: Send Email
Country: United States
Website: https://andreahintz.wixsite.com/andreahintz