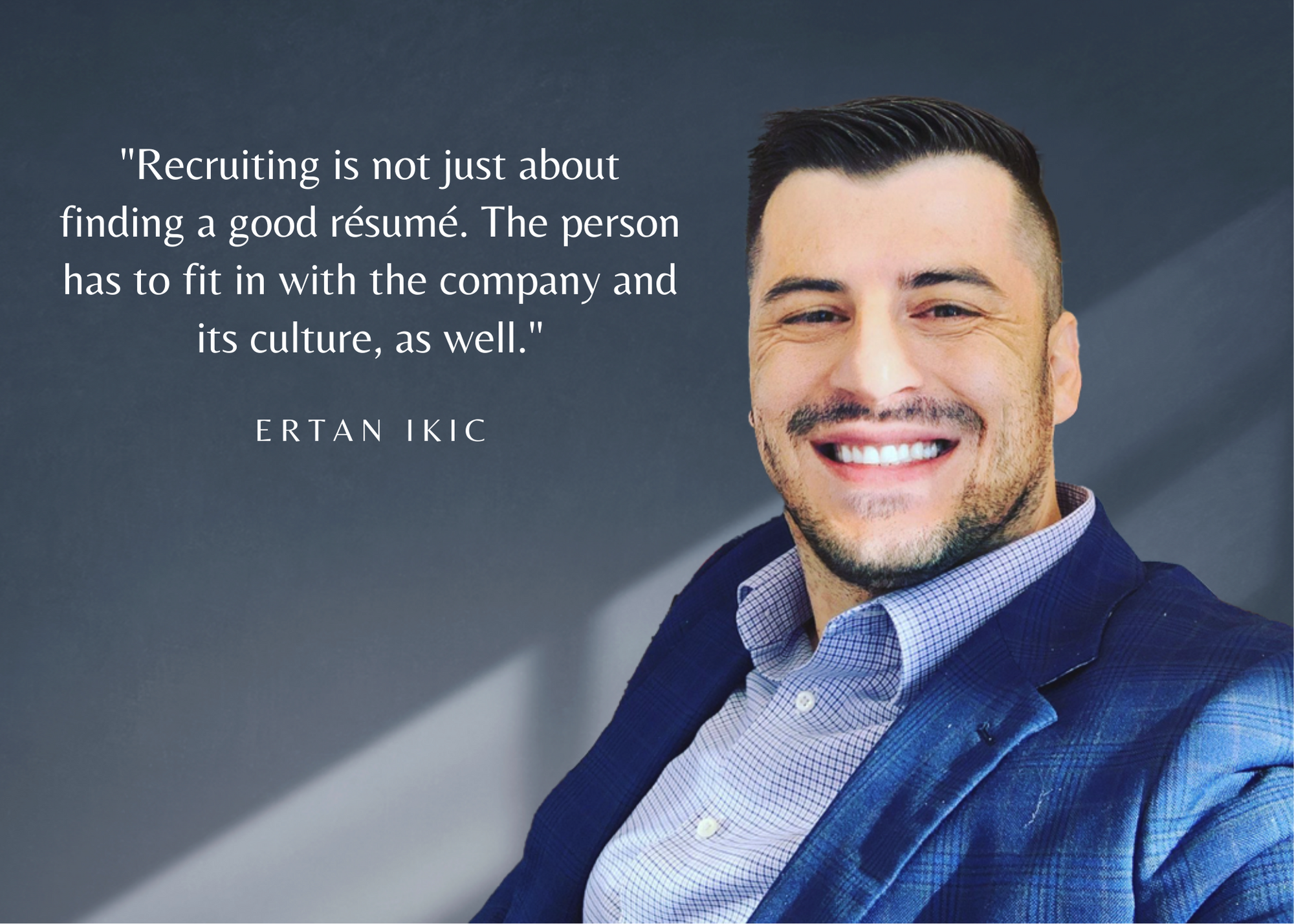 Rancho Santa Margarita, California - July 20, 2022 - It is with great enthusiasm that professional recruiter Ertan Ikic announces that he is the subject of a new, in-depth interview. The interview, which was conducted by an online periodical that concentrates on publishing profiles of entrepreneurs and business executives, was published on April 22, 2022.
Early in the piece, Ertan answers a question about why he became a recruiter. "The idea came from seeing my wife's company struggle to find the right people to fill certain vacancies. One day, she told me about some of the jobs they were struggling to hire for and I thought, 'I know some people who could do that kind of work extremely well.' So, I asked her to let me try my hand at recruiting for them, and it went really well. I was able to recommend enough suitable candidates that they filled all their openings. It was that instance that showed me that I could make recruitment into my new profession," he recalls, adding, "On top of that, though, the human factor also inspired me."
Further along in the interview, Ertan Ikic is asked to give an example of a strategy that he has used to grow his business, answering, "I have always been really good at reading people. Recruiting is not just about finding a good résumé. The person has to fit in with the company and its culture, as well. I get a lot of referrals from people who I've worked with before. I don't burn bridges, so even if it has been a few years since I've spoken with someone, I'm able to reach out to them. I also stay in contact with companies that I have worked with before. Fortunately, there has been a lot of word-of-mouth advertising about my recruitment services, too, and that has really helped with growth."
Anyone interested in reading the interview in its entirety will find it located here, while anyone curious to learn more about Ertan Ikic is invited to visit his professional blog.
About Ertan Ikic:
Ertan Ikic is an insurance firm recruiter with nearly half a decade's worth of experience in the industry to his credit. After serving in his home country's military, he and his wife moved from Europe to the United States in 2006, whereupon Ertan initially took a factory job to support his growing family. However, since 2017, Ertan Ikic has used his innate people skills and preternatural ability to spot potential recruits to connect job applicants with companies in need of talent.
First and foremost a family-oriented individual, Ertan Ikic currently resides in Rancho Santa Margarita, California with his wife of 16 years and his two young sons. In his off hours, Ertan Ikic enjoys spending time with his family, whether traveling or just having a quiet night at home. He is also a humanitarian and a philanthropist, consistently donating his time and money to those in need in the US and Europe.
Media Contact
Contact Person: Ertan Ikic
Email: Send Email
Country: United States
Website: https://industry-minds.com/profile/?uid=ertanikic