August 16, 2022 - Taehwa Food, a company that infuses its products with a passion for quality and innovation to improve dietary life and enhance families' health is proud to announce that its Bumil Ssamjang seasoned soybean paste is now available on the Amazon store at an affordable price. With this product, people looking for the right gochujang to spice up their Korean meal can now fulfill their heart desire.
Many dishes in traditional Korean cuisine cannot be completed without the addition of one specific seasoning known as gochujang. Gochujang is a thick, spicy paste made with corn syrup, alcohol, garlic, onion, fermented soybean, sweet rice flour, chili powder, and purified salt. Taehwa Food, a company committed to quality has produced its own creamy spicy pepper gochujang known as the Bumil Ssamjang seasoned soybean paste.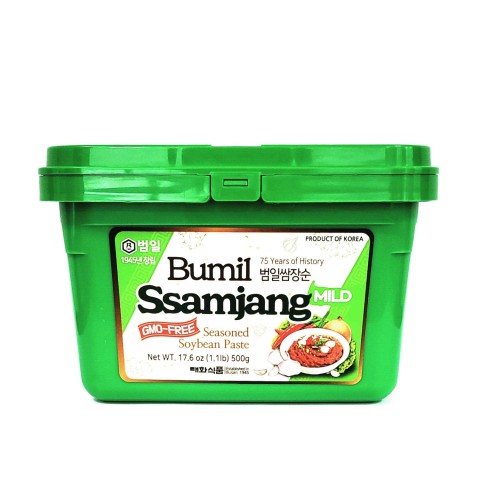 Bumil Ssamjang seasoned soybean paste is not just anyhow Gochujang, it is made from the finest ingredients using the traditional Koream method. With the color of red velvet drapes, Bumil Ssamjang seasoned soybean paste has the sharp kick of heat from chili combined with a lingering umami sensation that exudes mellow sweetness and tangy saltiness. The elements and ingredients stimulate every taste bud, fashioning a wall of aroma that would take you on the euphoria generated by a good Korean meal.
Due to high demands, most Gochujang is now mass-produced commercially and is often full of artificial stabilizers, flavors, and other substances that make the fermentation process quicker. However, Taehwa Food sets itself apart from other manufacturers by keeping the traditional way of making the paste alive for over 70 years of the company's existence. Also, the Bumil Ssamjang seasoned soybean paste is GMO- free.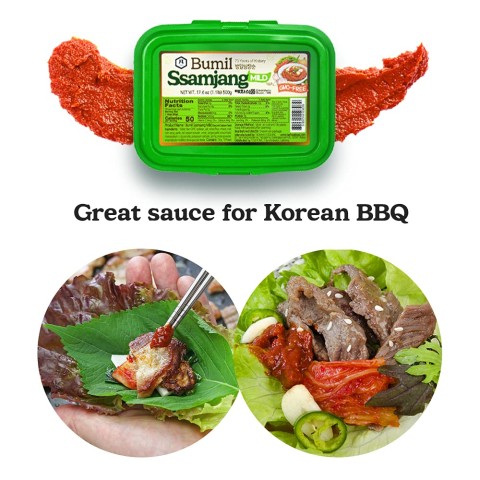 Bumil Ssamjang seasoned soybean paste is currently available on Amazon with a 100% Customer Satisfaction Warranty to ensure that each purchase is absolutely risk-free. Go ahead, purchase the paste and use it to prepare a delicious Korean meal. The spiciness and flavor will make you want to eat more.
To purchase Bumil Ssamjang seasoned soybean paste, please go to the Amazon product page.
About Taehwa Food
Since its establishment in 1945, Taehwa Food has manufactured soybean paste, soy sauce, red pepper paste, and ssamjang for over 70 years through the careful selection of raw materials, continuous product innovation, and flavor improvement with a concentrated mind of keeping the traditional Korean flavor.
Media Contact
Company Name: Taehwa Food
Contact Person: Andy Hong
Email: Send Email
Country: South Korea
Website: www.amazon.com/dp/B08L44MN4C