Austin, TX - Lunde Studio has recently announced the acquisition of Michi-Gun.net. The company's decision is based on many factors, including its expansion goals. With the latest acquisition, they aim to reach out to an even larger audience while also providing all of the information needed on guns, gun buying, and gun ownership.
Describing how far they have come over the years, Alfred Mendoza said: "Lunde Studio's story began 15 years ago when Ken Lunde, with his love for both guns and photography, created an online resource for gun enthusiasts like himself. It was dedicated mostly to sharing his passion for firearm photography. In 2020, we acquired Lunde Studio, and not long after Exile Machine. We intend to keep the same passion and enthusiasm as we expand to be your #1 resource for everything guns-related. We plan to make this a community where the author can share his experience and expertise as a gun connoisseur to fellow gun lovers and anyone who needs helpful information. We aim to continue to publish and update you with interesting blogs and articles."
With their latest acquisition of Michi-Gun, visitors will now have access to a more in-depth informational resource on gun buying for residents in the state of Michigan. In its first informational piece on the platform, Lunde Studio takes readers through a list of Michigan's top 10 best gun shops. The list comprehensively examines all of the important information, including licensing, trustworthiness, positive reviews from past customers, and more.
The informational piece recommends an array of gun shops, complete with their opening and closing hours, addresses, and contact details. The online resource also offers a small section where readers get an idea of what each gun shop sells, so readers who are looking for specific purchases like pistols for concealed carry, or great selections for novices and experts can know who to contact.
Lunde Studio remains committed to providing expert knowledge to readers who wish to get insight and information on all types of guns, their reviews and comparisons, as well as comprehensive yet unbiased buying guides.
Interested persons or existing gun owners can visit the website for more information. The company's head office is located at 6307 Arnold Dr, Austin Texas 78723 United States, and can be reached via phone at (425) 450-2480.
Media Contact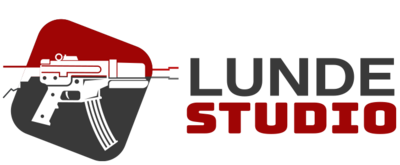 Company Name
Lunde Studio
Contact Name
Alfred Mendoza
Phone
(425) 450-2480
Address
6307 Arnold Dr
City
Austin
State
Texas
Postal Code
78723
Country
United States
Website
https://lundestudio.com/