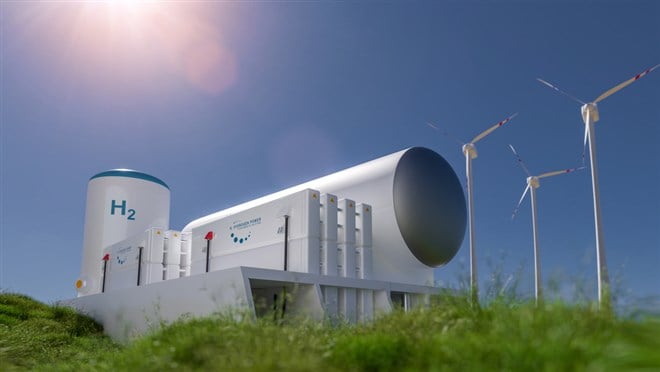 FuelCell Energy (NASDAQ: FCEL) is gaining traction, but the surge in share prices caused by the Q1 results does not indicate a rally is brewing. The Q1 results, as excellent and unexpected as they were, are filled with as many mitigating factors as signs of strength that take the oompf out of the news. The takeaway for investors is the business continues to progress, projects in California and Connecticut are on track to begin operations this year, and revenue could begin to surge again. Still, it won't be for 2 or 3 more quarters. 
Until then, investors will want to be cautious with this market because the bears are still prowling. Short interest in this stock was above 14% going into the release and may have increased since.
Fintel.io listed the off-exchange short volume at 65% of the total on the day of the report, and that does not point to short-covering. 
FuelCell Energy Has A Surprisingly Good Quarter 
FuelCell Energy had a surprisingly good quarter with revenue of $37.1 million, growing 16.7% compared to last year. This is about 50% better than the Marketbeat.com consensus estimate forecasted, but there are some one-offs to consider. The 1st is that product sales are due 100% to the expiration of an option to buy product held by POSCO Energy Co., Ltd.
This option was related to the purchase of products last year and the rights to sell FuelCell products in Asia. The option was not exercised. This means the company made no sales during the quarter and can not be expected to repeat this performance. 
The 2nd is that Service revenue, which grew by more than 500%, is related to module exchanges that did not occur last year and are not a frequent source of funds. The good news is that generation revenue increased by 27%, accounting for 25% of this quarter's take. Generation revenue increased with production at the Groton facility and should ramp again later this year. 
The company's California project is completed and waiting for commissioning. The commissioning process could take time but is expected to be completed by the contract operational date on July 8th.
There is some risk that commissioning will not be completed by that date which may result in Toyota pulling out of the project and terminating its hydrogen power purchase agreement.
Assuming there are no significant issues with the commissioning, it is unlikely that Toyota will sever all ties. Hydrogen is an integral part of the shift to green energy and Toyota's plans for sustainability. 
The Analysts Prefer Plug Power Over FuelCell Energy 
The analyst's preference regarding hydrogen energy and which company to invest in is clear. The 5 analysts covering FuelCell have this stock pegged at a Hold and trading at Fair Value, while Plug Power's (NASDAQ: PLUG) 19 analysts rate that stock a Moderate Buy with a price target 75% above the current action. It is working on several projects coming online now and over the next year to start its revenue stream and put it on track for profitability.
The problem is that start-up takes longer than expected, although management reiterated the F23 and long-term revenue targets. 
The charts for these stocks are nearly identical. Both markets are trending sideways near long-term lows and show no signs of moving higher. The catalyst for these stocks will be the onset of large-scale production and the sustainable revenue streams it generates.
Plug Power can do that in the 1st half of the year, possibly in the 1st quarter, and then build on that promise. FuelCell is a step behind but also closing in on production.