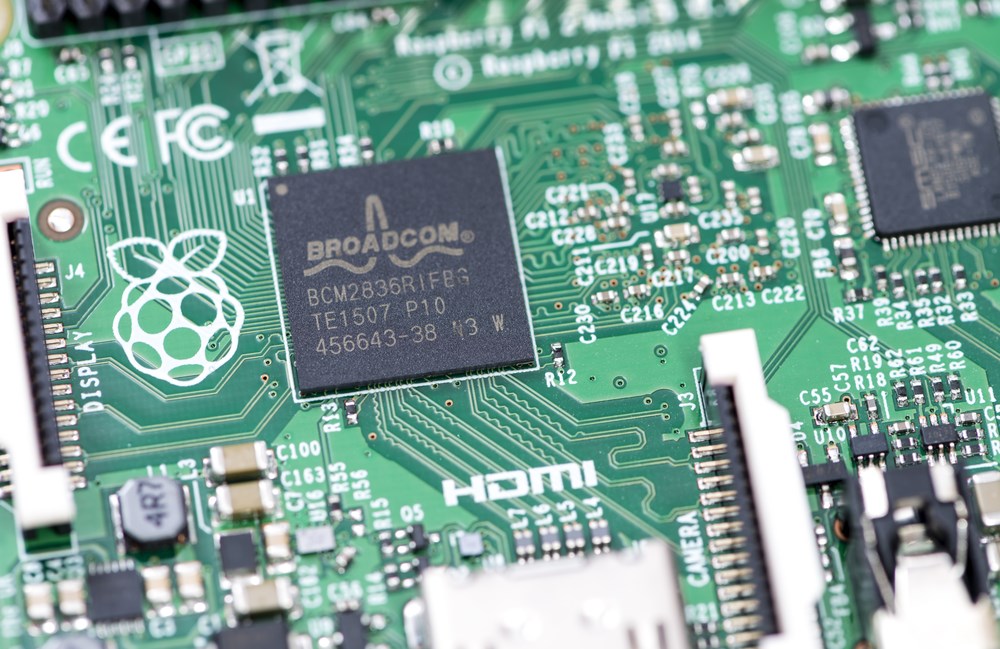 Despite massively underperforming the broader market in 2022, the tech sector has underperformed this year. Nowhere is this more obvious than in the major indices, with the tech-heavy NASDAQ up a full 15% since the first trading day of January versus the broader S&P 500's 4%. It's a welcome turn of pace for investors who felt the pain would never stop last year as soaring inflation fought with rising interest rates. 
But with both of these starting to look like they have leveled out, for now at least, it's a good time to weigh up some fresh opportunities. The NASDAQ hit a high for the year last week, but equities and tech names, in particular, have since cooled. With that in mind, let's look at three best tech stocks set to do well for the rest of 2023. 
Broadcom Inc.
Broadcom Inc. (NASDAQ: AVGO) shares are in the middle of a solid-looking uptrend that's been going since October, when they traded at multi-year lows. The semiconductor manufacturer has seen its stock rally more than 50% in less than six months, and at its peak last week, was only within a 5% move of all-time highs. It's a remarkable turnaround and one that still likely has legs. 
Like we've seen across the tech space this week so far, Broadcom shares are taking a well-earned breather as they consolidate gains. Technically, they're in a strong pattern right now, as long as they hold the $615 support line. The stock has made a habit of hitting higher highs and lower lows consistently since last year. 
Fundamentally, the company is just as impressive. This month's earnings report saw it smash analyst expectations while management raised forward guidance, a potent combination for further stock gains. We've seen it play out as expected in the weeks since, and now could be a good time to get involved before the next leg up begins. 
Tesla Inc.
While it may be some time before Tesla Inc. (NASDAQ: TSLA) is within a whisker of all-time highs, it is having as solid a run right now as Broadcom. Its shares are up more than 80% from that multi-year low in early January after falling 15% from February's high.
Two new tailwinds have emerged in recent weeks, which should fuel the next stage of the rally. The first of these was the credit rating agency Moody's move to upgrade Tesla's credit rating out of junk bond status. This will both lower its borrowing costs at a time when profits need all the help they can get and make them more of a viable investment for conservative funds. 
The other tailwind came from Morgan Stanley, where analyst Adam Jonas and his team made bullish comments on Tesla earlier this month. Their $220 price target still holds, which points to an upside of at least 15% from Tuesday's closing price. Don't be surprised if Tesla makes this look easy in the coming weeks. 
Amazon.com Inc.
Amazon.com Inc. (NASDAQ: AMZN) shares bounced up off long-term support at the end of December, but you can't count the company out of the danger zone just yet. Despite a pop in mid-February, the stock has fallen about 15% since then and continues to trade sideways. While technically the uptrend is safe, investors will soon want to see Amazon get into triple-digit prices for good. 
The team at Morgan Stanley spoke to this on Monday when it reiterated its "overweight" rating on Amazon in light of the company's ongoing layoffs. While it makes for tough reading, the layoffs should yield significant benefits to the business' EBIT in the coming quarters. Analyst Brian Nowak has a $150 price target on Amazon, which from Tuesday's close, points to 50% upside. 
The final few trading sessions could show Amazon stock in the double digits. While it has had a slower start to the year than the other two stocks mentioned above, it likely has the most upside potential from current levels.