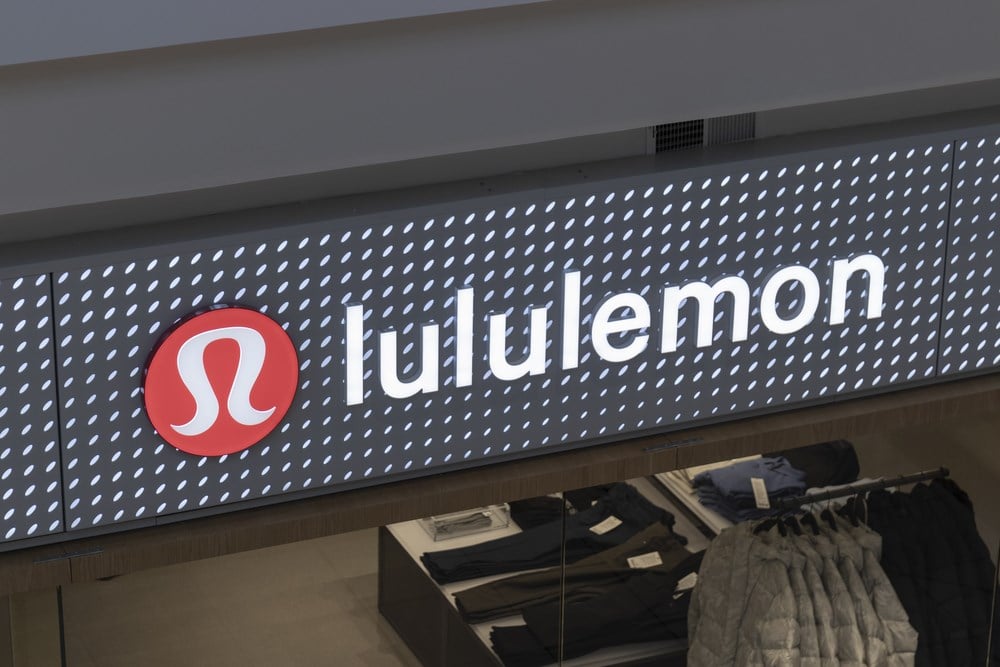 It's true, those workout clothes from Lululemon Athletic Inc. (NASDAQ: LULU) are pricey and trendy, but the company has proven itself to be more than just the flavor of the month. Sales continue to grow, and the company continues to innovate, even as other clothing and athletic gear trends come and go.
The stock briefly cleared a cup-with-handle buy point above $371.26 on April 1. A look at Lululemon's chart shows a gap-up of 12.72% on March 29, after the company's much-better-than-expected fourth-quarter report. 
As you can see using MarketBeat's earnings data for Lululemon, the company beat both sales and net income views in the quarter. It even beat its own preliminary guidance from January. Even more important, the company raised guidance for this year. 
Sales and earnings have both been growing at rates of 23% or higher in recent quarters. In the most recent quarter, growth accelerated on the top and bottom lines. Wall Street expects the company to earn $11.49 a share this year, up 14%, and $13.34 a share in 2024, up 16%. 
Those estimates have been revised higher lately. 
The company's return on equity, at 44, is a sign of efficient management. 
Outrunning Bigger Rival Nike
One of Lululemon's biggest rivals is the much larger Nike Inc. (NYSE: NKE). Lululemon posts better earnings performance recently, with consistent growth, as Nike's earnings have slowed. Lululemon also boasted stronger price action on a one-month, three-month, and year-to-date basis.
When compared to the broad category of apparel retailers, Lululemon appears to be something of a unicorn, as most of those stocks are showing a poor combination of slower earnings growth and weak price performance in recent months. Only discount retailers The TJX Cos. (NYSE: TJX) and Ross Stores Inc. (NASDAQ: ROST) are outpacing the broad industry, but premium-priced Lululemon leads both of those, in terms of both earnings and price appreciation. 
There's another way Lululemon differs from most clothing retailers: The company is coming up with innovative ways of manufacturing the clothing it sells. In 2021, the company invested in privately held biotech Genomatica to develop plant-based processes for manufacturing nylon, which is typically made using fossil fuels. Clothing manufactured using the new process is now on the market. 
The company appears to be pivoting away from one of those ideas that sounded great in 2020, as home workouts were all the rage. That year, the company bought fitness gear maker Mirror for $500 million, but it's now reportedly seeking a buyer, and may end up selling at a loss. A sale would allow Lululemon to focus even more narrowly on its core business of athletic shoes and apparel. 
Clearing Inventory Without A Fire Sale
MarketBeat analyst data for Lululemon show a "moderate buy" rating on the stock, with a price target of $407.03, an upside of 9.26%.
In a March 29 research note, Bank of America analysts reiterated their "buy" rating on the stock, saying the company had made progress on inventory reduction without resorting to fire-sale tactics and citing its strong gross margin outlook and sales guidance.
It also cited the company's expansion into China, which analysts believe will be a key growth driver.  
As for that recent breakout, the stock remains in buy range, as it's less than 5% above that prior buy point. It's generally best not to chase a stock too far from a buy point, as it will, at some point, decline into a moving-average pullback or a new base. Either of those actions could offer a new buy opportunity. 
This Isn't A Value Stock
Are there cautionary notes about Lululemon? Of course, since there's no such thing as a perfect stock. The price-to-earnings ratio of 37 may be a bit rich for some investors, but this company is clearly aiming for growth, and shouldn't be confused with a value stock. As such, there's no dividend. 
In addition, Lululemon has a beta of 1.38, meaning it's more volatile than the broader market. 
For growth investors, this is a stock that seems to hold potential. But for value investors or those who are seeking income, it may be best just to be a customer and not a buyer of shares.