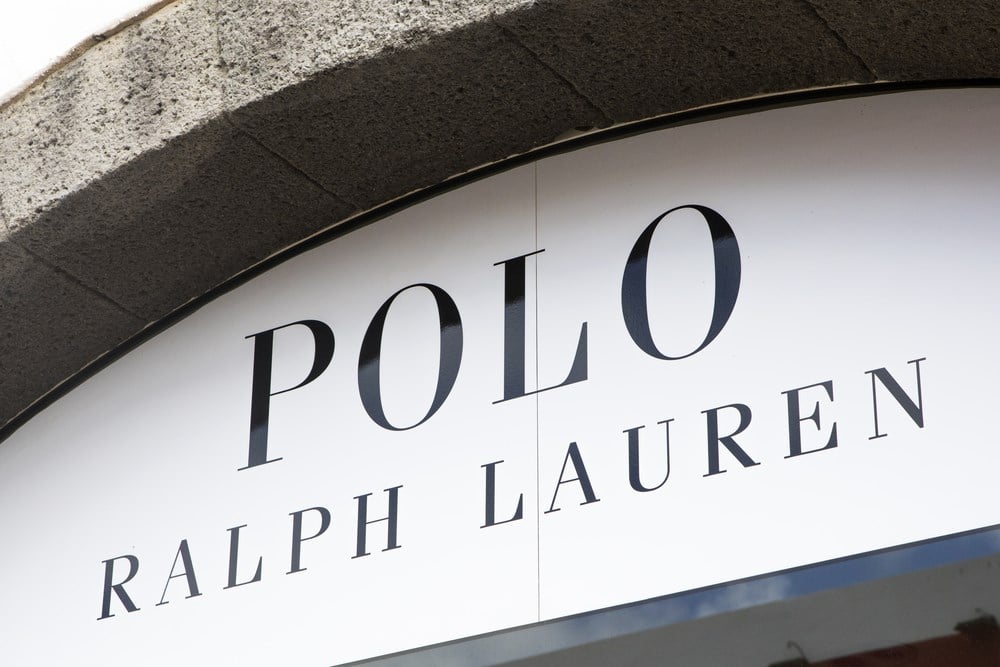 The American consumer is giving mixed signals when it comes to apparel spending, but clothing companies G-III Apparel Group Ltd. (NASDAQ: GIII), PVH Corp. (NYSE: PVH) and Ralph Lauren Corp. (NYSE: RL) show promising technical signals on their charts. 
According to a May report from consulting firm McKinsey, 35% of U.S. consumers surveyed said they intended to "splurge" on apparel purchases. 
That language suggests that consumers view clothing purchases as a treat, rather than a necessity. In an era when work-from-home has become the norm, and even office wear and social events have become more casual, that could be a warning sign for clothing makers and retailers.
However, 35% is a significant number of consumers saying they intend to drop some bucks for clothing, which could be good news for companies whose sales have been slowing.  
Target Sees Slower Clothing Sales
When Target Corp. (NYSE: TGT) reported results for the first quarter, which ended on March 31, well before any current controversies about the company, it said clothing sales were down. It included clothing purchases in a group with discretionary purchases, emphasizing that shoppers were gravitating toward groceries and other necessities.    
One reliable metric to gauge the health of the apparel industry is the revenue performance of the apparel-focused manufacturers and retailers themselves. 
As a whole, sales have been trending lower, with many companies posting revenue growth that's either in the low single digits or even showing year-over-year declines. That's a far cry from double-digit growth that many of these companies enjoyed in 2021 and early 2022, when consumers were eager to upgrade their pandemic-era wardrobe that consisted of sweats and T-shirts. 
Lululemon: Glaring Exception
One big exception to that downward sales trend is Lululemon Athletica Inc. (NASDAQ: LULU), which has been posting year-over-year revenue gains of 23% or higher. Its three-year sales growth rate is 33%. 
But Lululemon is a specialty retailer that's built an enormous amount of brand equity for its workout and athleti-leisure items. These days, regular clothes for work (for those who go into an office) are much less formal than a few years ago. The same is true when dressing for a social event, even if it's a casual backyard barbecue. 
G-III Shares Gap Higher
The marketer of brands such as DKNY, Calvin Klein and Tommy Hilfiger gapped up 28% on June 7, following better-than-expected quarterly results. MarketBeat's G-III earnings data show how the company smashed both top and bottom-line views. 
The gap-up came despite an 82% decline in earnings and a 12% sales decline. 
The G-III chart shows the stock clearing a late November high of $21.70 on June 7. It's pulled back slightly, but remains in buy range. Analysts expect an earnings decline this year, which is fiscal 2024, but a rebound to profit growth next year. 
G-III analyst ratings show a consensus view of "hold" on the stock, with a price target of $21.38, representing an upside of 6.50%. Four analysts boosted their price targets on the stock after the most recent earnings report. 
PVH Forms Its First Base This Year
PVH is showing some potentially productive price action as it forms its first base since rallying off September lows. The PVH chart shows the stock consolidating below an early February high of $94.91. 
Shares gapped down on June 4, after the company's most recent earnings report, but the stock continues to find support well above its 200-day moving average. It's also holding above the March low of $69.37 within its current base. Those are good signs, indicating that most big investors are continuing to hold shares rather than bail out. 
PVH sales grew at a rate of 2% in each of the past two quarters, down from double-digit growth in 2021 and early 2022. Nonetheless, Wall Street is eyeing earnings growth of 12% this year and 11% next year. 
The company's brands include Calvin Klein and Tommy Hilfiger, both licensed from G-III, although the companies plan to unwind those deals in the coming years.  
Ralph Lauren Gallops Through Cup-With-Handle Base
The familiar Ralph Lauren polo pony has been riding its way through a cup-with-handle base since March 2022. The current handle buy point is $128.94. 
The stock has shown some erratic trade after its May 25 quarterly report. MarketBeat's Ralph Lauren earnings data show the company beating both earnings and revenue expectations, going back to the quarter ended in December 2020.
However, as with other industry peers, sales growth has slowed dramatically since the quarter ended in June 2021, when sales grew 182%. 
In the past five quarters, sales growth slowed from 18% down to 1%. Analysts still see earnings growth ahead, though, eyeing an increase of 11% this year and another 13% next year.