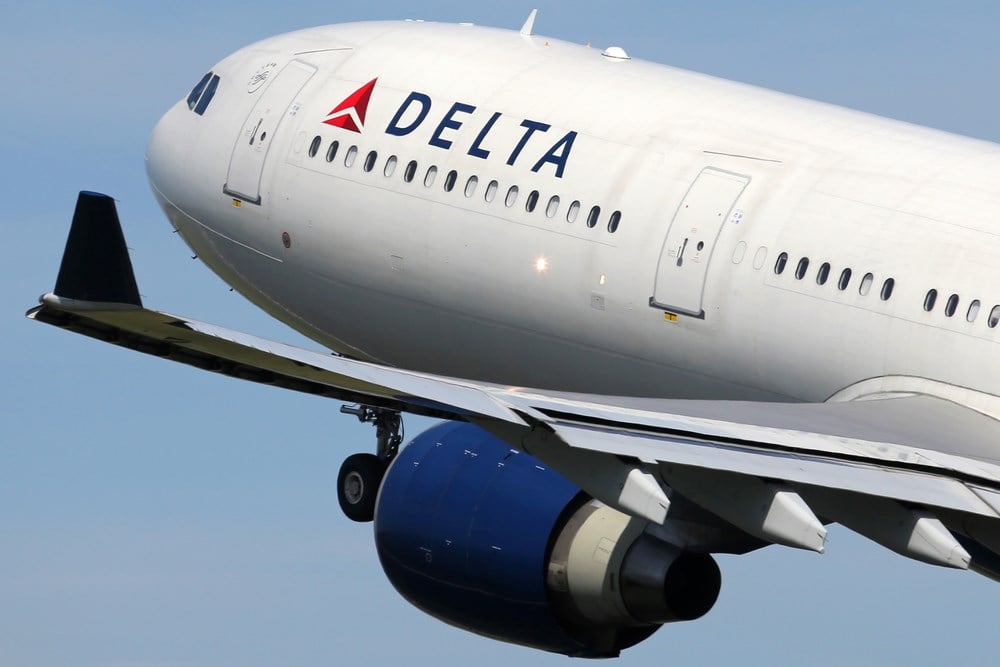 Delta Air Lines Inc. (NYSE: DAL) finished higher for the first time since September 19 after the company's CEO said it would make changes to its customer loyalty program.
The new round of changes was on the heels of unpopular updates Delta made two weeks ago. At that time, Delta said that in early 2025, it would count elite membership status by spending, rather than including flights. It would also restrict airport lounge access to customers holding Delta credit cards. 
Delta also increased spending thresholds for flyers to earn Silver Medallion status, beginning in 2025. That represents the second level of elite status in the program, above the basic SkyMiles membership and below higher tiers like Gold, Platinum, and Diamond Medallion status.
Addressing the original changes to the program, Delta CEO Ed Bastian told the Atlanta Rotary Club, according to reports. 
Moved Too Fast With Changes
"No question we probably went too far in doing that. I think we moved too fast, and we are looking at it now," he said.
Bastian reportedly also discussed modifications that Delta will make to the loyalty program, with an announcement coming in the next few weeks. 
Delta frequent fliers were unhappy with the changes, and rivals such as JetBlue Airways Corp. (NASDAQ: JBLU) and Alaska Air Group Inc. (NYSE: ALK) told social media users they would match their loyalty status if they were to quit Delta.
"We have received a lot of feedback," Bastian told the Rotary meeting attendees. According to reports of a recording that was released on September 27, the audience applauded Bastian's comments.  
Delta stock ended the September 28 session 0.79% higher, in trading volume 9% higher than average. 
Ranks of Loyalty Program Members Growing
With the post-pandemic revenge travel phenomenon, the ranks of Delta Diamond-status flyers have doubled, according to Bastian. That translates to higher demand for upgrades, better seats and Sky Club access. There have also been complaints the clubs are too crowded.
Frequent flyers may have noticed long lines outside the Delta clubs at major airports around the country. That's a factor that initially led the airline to limit access. 
While Delta's September 28 bounce was welcome to shareholders, the stock has been in a steep correction since mid-July. 
In that regard, Delta is trading in tandem with the airline industry, which began its descent at the same time. 
Delta Piloting Industry Performance
With a market capitalization of $23.77 billion, Delta is the largest stock within the industry, so it has a big influence on group performance. 
You can track that performance using the U.S. Global Jets ETF (NYSEARCA: JETS) chart. If you compare the Delta Air Lines chart with the JETS ETF chart, you'll see they are on the same flight path. 
Delta is the largest holding in the ETF, with an 11.20% weighting. 
Other major airlines including Southwest Airlines Co. (NYSE: LUV), United Airlines Holdings Inc. (NASDAQ: UAL) and American Airlines Group Inc. (NASDAQ: AAL) have also been flying lower for the past two-and-a-half months. 
The airline industry was in rally mode between March and July, and was among the top 10 best-performing industries three months ago. However, the descent has been rapid, with the majority of U.S. airline stocks going along for the ride.
Airlines Were High Fliers Despite Inflation
Inflation and economic slowdowns have traditionally posed challenges for airlines, as air travel is frequently a place where consumers can cut expenses. Throughout the bout of inflation in the past year, the airlines' business wasn't hurt, as consumers, rather than business travelers, were eager to jump on board planes and visit far-flung locations. 
What's different now? Companies such as American and Spirit Airlines Inc. (NYSE: SAVE) lowered quarterly forecasts based on higher fuel costs, among other factors. 
Previously, Southwest and Alaska had already slashed quarterly forecasts. When Southwest issued its lower guidance on September 6, shares fell 2.60%, as you can see on MarketBeat's Southwest Airlines chart. 
That decline, in heavier than normal trading volume, had a ripple effect, dragging down other airline stocks, and contributing to worsening sentiment about the industry.