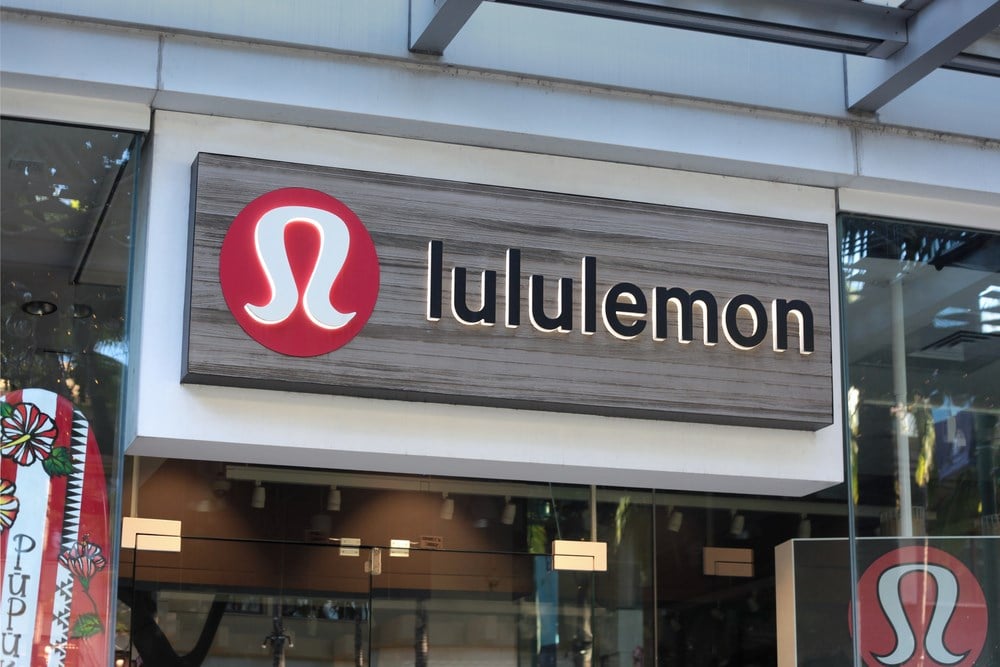 For much of the past five years, shares of Lululemon Athletica Inc (NASDAQ: LULU) traded more like a tech stock than a fashion company and experienced all the highs and lows that come with that kind of reputation. The past twelve months, though, have seen them trade in a comparatively tight range for Lululemon at least, but a rally has been forming since before summer, and it just got pumped up with fresh momentum. 
The athletic apparel retailer's stock is up 40% since March and is on the verge of breaking through a key resistance level. For those of us on the sidelines, this is one to watch, with a ton of fundamental and technical tailwinds in play that should drive Lululemon back to highs. 
Impressive Numbers
We'll start by examining their fundamentals. These were updated last week when Lululemon released their Q2 earnings ahead of the long weekend. They smashed analyst expectations on both headline numbers, confirming revenue growth of 18% year on year while they were at.
This growth went a long way to making it the company's second-highest quarterly revenue print in its history, topped only by last year's Q4 figure. It was also their second-highest quarterly earnings print, marginally below the final quarter of 2021. This bodes particularly well for the company's near and longer-term outlook. With a strong track record of delivering their best numbers over the holiday season, all the signs point to fresh revenue and earnings records being set in the month ahead. 
For a stock that's still recovering from a 50% selloff, this can be particularly appealing to investors who are looking for quality names that still feel like good value. Beyond the core numbers, investors were also impressed by the company's same-store sales, a key metric for retailers that is closely watched each quarter.
While many of their athletic apparel peers actually saw this number fall, Lululemon's grew. Considering consumer spending is still coming out of a trough, this points to remarkable resilience on the part of Lululemon and the enduring demand for their products. 
Bullish Comments
On the back of the company's fundamentals getting a boost like this, there was no shortage of bullish comments from many of the Wall Street heavyweights. Bank of America reiterated its Buy rating on the stock while lauding the company's ability to beat expectations and deliver growth in an otherwise difficult market for the industry.
Morgan Stanley did the same and highlighted how Lululemon's management raising forward guidance is an uber-bullish signal that points to even more growth in the near term. The teams over at Wedbush and Keybanc were no different, with the latter boosting their price target on Lululemon shares up to $450. 
While this wouldn't quite be a full return to highs were they to hit it, it would put the stock at its highest level since December 2021 and within only a few percent of an actual fresh all-time high. There seems to be little disagreement that Lululemon shares are on their way back up, and MarketBeat readers should be excited. 
The stock traded sideways for much of the summer, but in the few sessions since last week's report, it's popped more than 12%. This has the stock trading right below a resistance around the corner into what has consistently been a bumper holiday season. There's every reason to think that Lululemon is in a far better position to smash that level this time and continue heading north.
Any investors waiting to see if the broader industry slowdown, which hurt their peers also affected Lululemon, have received full confirmation that this is not the case. That means there's likely to be a ton of fresh volume on the bid for the foreseeable, as last week's beat and surprisingly strong outlook force a full re-pricing. We know from past performance what this can mean with Lululemon stock, and we don't expect this time to be any different.