Meta Spirituality is the fastest-growing spiritual movement in America, founded by spiritual leader Nina Verkoeyen.
United States - December 28, 2022 —
Meta Spirituality's mission is to affect the consciousness of millions of people and cause a collective graduation from living in the partial Truth and fragmented knowledge of old spirituality and religion.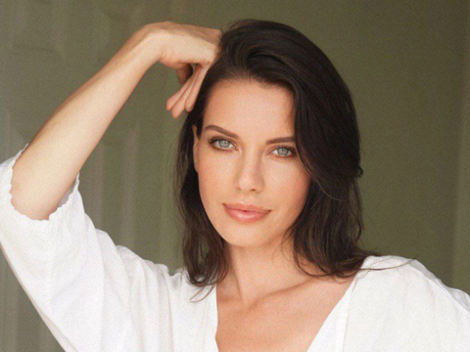 Spirituality has become a more popular talking point across the globe in recent years, as more and more people began to discover its benefits and advantages. However, numerous types and branches of spirituality exist, each with its own set of beliefs and practices.
Many spiritual practitioners hoped that a day would come when one school of thought, mind, and progress would unite, encompass, and ultimately transcend its separate parts, and that is what Meta Spirituality is all about.
Meta Spirituality is a vast umbrella that encompasses and surpasses all spiritual traditions. Founded by the spiritual leader Nina Verkoeyen, it is rapidly becoming one of the most popular spiritual traditions in America. 
Many believe that Meta Spirituality will establish itself as the dominant belief system because it resonates with humanity's innate desire for truth and wholeness. It represents the truth of interconnectedness with the higher force. 
According to Meta Spirituality's founder, "the idea of interconnectedness is not new, unlike the readiness of the people to interact with the Creator inside us without any intermediaries, such as rituals, visualizations, affirmations, prayers, channeling, and others. People are ready to become the Creator – instead of reaching out to a seemingly separate one," said Nina. 
In a world driven by separateness, the need to reestablish and reinforce humanity's connection to "the whole" is stronger and more pressing than ever. Meta Spirituality enables this by providing a framework for understanding relationships with the Creator and making people focus on direct contact "with the Creator inside", as quoted by Nina Verkoeyen.
Meta Spirituality acknowledges the importance of working with inner wisdom and power rather than forfeiting them to external forces like intermediaries. 
Meta Spirituality is becoming increasingly popular because it helps people reclaim power over themselves and their lives. It allows them to take full responsibility for their actions and serves as a reminder that they have the power to make choices in their lives without needing outside assistance or approval. Furthermore, it also teaches that they have the inner strength that can be called upon in times of need. 
As imparted by Nina Verkoeyen, Meta Spirituality is "for those who lack results from their spiritual practices. If practicing mainstream techniques doesn't bring results it might be a good time to try Meta Spirituality. (It is) for those who are tired of constant self-work. If "life lessons" never seem to end, Meta Spirituality can help. This tradition teaches how to graduate from being a student of life to being the Creator of life," said Nina.
More information about Meta Spirituality is available on the company's official website.

Contact Info:
Name: Nina Verkoeyen
Email: Send Email
Organization: Meta Spirituality
Address: United States
Phone: +16467246671
Website: https://www.meta-spirituality.org/

Release ID: 89087122
If you detect any issues, problems, or errors in this press release content, kindly contact error@releasecontact.com to notify us. We will respond and rectify the situation in the next 8 hours.