Made with luxurious materials, SmartSilk's silk-filled comforters contribute to a healthier lifestyle by contributing to a more restful night's sleep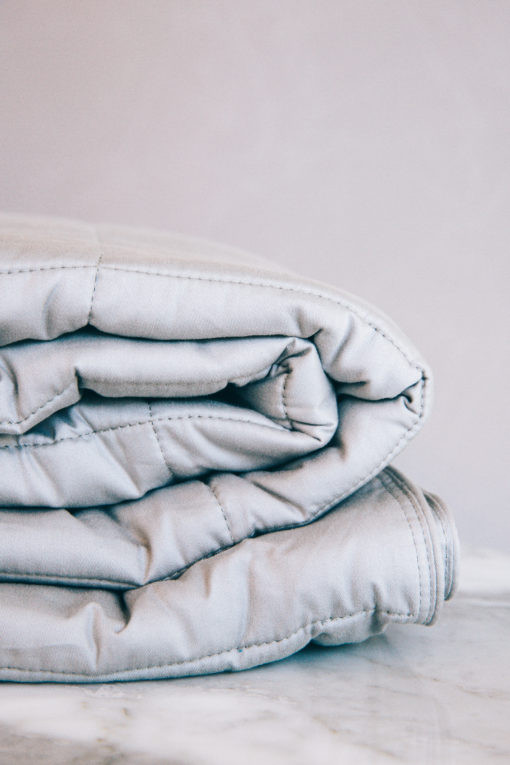 Best Comforter Material
Made with luxurious materials, SmartSilk's silk-filled comforters contribute to a healthier lifestyle by contributing to a more restful night's sleep
MONTREAL - June 15, 2021 - (
Newswire.com
)
The team at SmartSilk, a hypoallergenic bedding manufacturer dedicated to using only the best comforter material, has created a line of silk-filled comforters. 
SmartSilk's high-quality comforter is Certified Asthma & Allergy Friendly™ by the Asthma Society of Canada and Asthma and the Allergy Foundation of America. It has a 100% natural silk fill and 100% cotton outer shell, which act as a natural barrier to allergens like pet dander and dust mites. Additionally, all comforters are free of harmful chemicals, as SmartSilk believes that healthy and non-toxic bedding is a priority when it comes to living a healthy lifestyle and supporting restful sleep.
According to the SmartSilk team, the 100% Tussah silk makes their comforter the best comforter for hot sleepers. Tussah silk, which is a wild and strong silk with naturally occurring temperature regulating properties, helps keep even the most sensitive sleeper warmer in winter and cooler in the summer. SmartSilk's washable silk comforter is also easy to clean and maintain right at home.
Also according to the SmartSilk team, the pandemic reminded us that it is important to maintain a healthy lifestyle and that includes maintaining a healthy and comfortable sleep schedule. The National Sleep Foundation has noted that improved sleep can boost the immune system, reduce the likelihood of getting sick, and if someone does get sick, sleep helps them recover in a shorter amount of time. SmartSilk is happy to support clean and healthy sleep by providing the most comfortable comforter and an entire line of organic bedding materials.
About SmartSilk
SmartSilk is a luxury bedding company with a focus on creating the highest quality hypoallergenic bedding essentials for people and pets. Developed and designed in Canada, SmartSilk's products are backed by more than 50 years of textile industry experience, with focus group trials and extensive laboratory testing to ensure that every single item exceeds expectations. The end result is healthier, more comfortable bedding that allows everyone to get the sleep of their dreams.
Press Release Service by
Newswire.com
Original Source:
SmartSilk Uses the Best Comforter Material to Support a Healthy Lifestyle