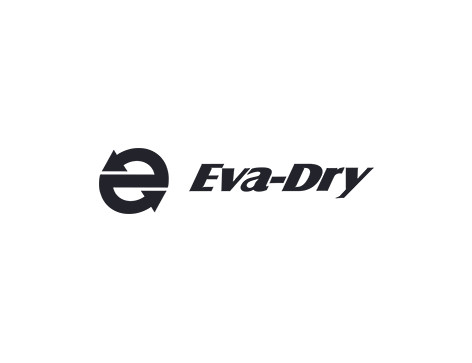 Eva-Dry Logo
Eva-Dry Logo
TAMPA, Fla. - July 16, 2021 - (
Newswire.com
)
Renowned U.S.-headquartered dehumidifier brand, Eva-Dry, continues to expand its retail presence by establishing a new strategic partnership with RSR Group, a leading distributor of firearms and shooting sports accessories. This affiliation allows dealers to easily purchase Eva-Dry's best-selling E-150 moisture-absorbing pouches, as well as the E-333 and E-500 renewable mini dehumidifiers which are now available on RSR Group's online catalog at www.rsrgroup.com.
Eva-Dry's line of dehumidifiers has gained widespread popularity among the shooting sports community for their ability to keep excess moisture out of gun safes, ammunition storage and shooting accessories. Using Eva-Dry dehumidifiers will protect against surface rust, pitting, and corrosion, which can significantly damage valuable shooting equipment.
RSR Group has over 40 years of experience in the shooting sports industry and provides unparalleled service to its vast retail network. The collaboration between Eva-Dry and RSR Group is a perfect complement offering shooting sports enthusiasts access to Eva-Dry's innovative dehumidifier products through their local retailers.
"We are excited to be partnering with RSR Group to expand distribution in the firearms market. We believe it will make it much easier for shooters throughout the country to enjoy the benefits our high-quality products have to offer," said Eva-Dry Sales Director, Matthew Henson.
Eva-Dry's E-333 and E-500 renewable dehumidifiers are the optimal moisture-control solution for your safes and storage rooms up to 333 ft3 and 500 ft3, respectively. These lightweight, compact dehumidifiers contain efficient moisture-absorbing silica gel beads and feature an innovative indicator window, filled with beads that change color to let the customer know when it is time to renew the unit, typically every 20-30+ days. The compact design allows the customer to use the dehumidifier in a multitude of moisture control applications, while its renewability increases the products' value and eliminates waste.
Eva-Dry's E-150 features powerful moisture-absorbing pouches that fit perfectly in small safes, cases, and bags. Each Eva-Dry E-150 pouch will efficiently absorb moisture from the surrounding air trapping the moisture within the silica gel contained inside. The E-150 is a chemical-free product that will not leak or spill. Each pouch is compact and disposable making it versatile and easy to use - just replace the pouch every 45-60 days.
"Eva-Dry has been a leading dehumidifier brand in the firearms market for almost 20 years, and this partnership ensures we will continue to expand that presence, allowing more shooters to protect their gear from the damaging effects of excess moisture," offers Eva-Dry General Manager, Alyssa Bonet.
About RSR Group: RSR Group, Inc. is a national distributor of firearms and shooting sports accessories headquartered in Winter Park, Florida, with a state-of-the-art distribution center located in Fort Worth, Texas. The company prides itself on its service levels including fast, reliable shipping, competitive prices, and a broad inventory selection. For additional information about RSR Group, contact Nancy Noriega (407) 554-6633 or visit www.rsrgroup.com.
About Eva-Dry: For almost 20 years, the U.S.-based brand, Eva-Dry, has been developing and introducing innovative new dehumidifying products into the global market to meet a wide range of customers' moisture control needs. Excess moisture can have disastrous effects on valuable possessions, including guns, ammunition, tools, and electronics.
The products are free of harmful chemicals and are highly effective at reducing excess moisture to protect and preserve the things their customers value most. Eva-Dry stands behind its products with warranties and an exemplary reputation for customer service. To learn more about Eva-Dry's dehumidifying products for storage, homes, vehicles, boats and RVs, visit their website at www.eva-dry.com.
Press Release Service by
Newswire.com
Original Source:
Trusted Dehumidifier Brand, Eva-Dry, Announces Exciting New Partnership With RSR Group, Inc.