Twin Cities PC Repair, a computer repair service company based in Bloomington, Minnesota, is pleased to announce that can help with malware & virus removal safely and without destroying important data. With their years of experience, they are able to eliminate malware and virus infections without affecting the data in the computer. Installing an antivirus program after the malware or virus has already infected the PC will not help because it usually has the capability to prevent the antivirus program from removing it. Fortunately, they have developed in-house utilities that can usually get rid of the malware without needing to reinstall the operating system and the various applications. After the virus has been removed and the computer has been repaired, the customer may choose to have their technicians install their award winning Managed Anti-Malware software to protect the PC from infections in the future.
Most malware and virus infections have been purposely designed to be difficult to get rid of. Malware frequently integrates itself into the OS, hiding its files or changing system files for a particular purpose. Thus, malware are typically very difficult to remove for the average computer user. Special utilities are frequently needed to detect the virus to enable its deletion. The malware and virus removal service provided by Twin Cities PC Repair includes: elimination of any spyware, malware, virus, and rootkits; repair of any operating system issues and testing for proper functionality; critical system updates; system modifications; and tips to help prevent future infections.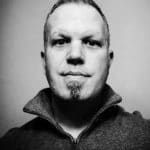 Meanwhile, Twin Cities PC Repair, which also provides Mac repair, can also offer Kabuto PC Remote Monitoring and Management, which provides an affordable way of having an extra layer of protection for one's computer. With their residential managed services, they will provide monitoring of the computer's software, hardware, and antivirus to detect any failures, performance issues, updates, crashes, and vulnerabilities 24/7 for 365 days a year. They can provide Emsisoft Anti-Malware, which is an award-winning security software that is an all-in-one antivirus, malware and browser protection. Its features include: antivirus and anti-malware software that scans faster through the use of two detection engines instead of only one; an easy to use interface; three-layered real-time protection; and elimination of potentially unwanted programs.
Their Managed Anti-Malware software is available in various kinds of monthly packages. The Basic Monitoring Package is provided for free and includes: monitoring the computer for issues; and desktop notifications to alert the user to any issue to allow the user to quickly ask for service. The Monitoring Package includes the monitoring and desktop notifications provided with the Basic package, and adds Tech Monitoring. This allows the user to proactively see if there are any computer issues and the technicians need not be contacted. They will get in touch with the user about the issue and the fix that can perform. The Monitoring + Antivirus + Patch Package includes everything from the Monitoring Package plus Managed Antivirus. With this package, they will be monitoring for any harmful software trying to infiltrate the computer to ensure that it remains secure and they will get rid of any viruses found. And finally, they also offer the Monitoring + AV + Patch + Support Package, which includes everything from the previous packages, plus they will provide 2 hours per month remote support. Users can extend the life of their computer by allowing their technicians to clean the computer.
Established in 2006, Twin Cities PC Repair has the goal of providing the best possible service with regards to computer repair. They strive to always offer responsive, friendly, dependable, and effective computer repair services. They have ensured that their expert technicians have all been properly trained and are knowledgeable with regards to the most up-to-date methods of finding solutions to technological problems, particularly those affecting laptop computers, mobile devices, and desktop computers.
People who are interested in knowing more about the computer repair services provided by Twin Cities PC Repair can visit their website at https://twincitiespcrepair.com/ or contact them on the phone or via email. They are open from 8:00 am to 5:00 pm, from Monday to Friday.
###
For more information about Twin Cities PC Repair, contact the company here:

Twin Cities PC Repair
Patrick Jensen
651 456-8655
patrick@twincitiespcrepair.com
7900 International Dr
Suite 300
Bloomington, MN 55425