Cleveland, Ohio -

Cleveland, Ohio-based Electronic Merchant Systems (EMS) is pleased to announce that they offer gun shop payment processing services. This allows gun shops to accept debit card and credit card payments from customers. This is good news for gun dealers because they usually have a hard time finding quality credit card processing services because there are only a few processors that are willing to support the firearms industry. Fortunately, unlike many big banks and other merchant services providers, EMS is proud to offer their services to firearm shops.

A spokesperson for Electronic Merchant Systems says, "Being able to accept debit and credit card payments is essential as we move away from successful cash-only businesses. Whether your gun store needs a traditional payment terminal or mobile payment options, Electronic Merchant Systems has powerful solutions to enhance and simplify your process of getting paid."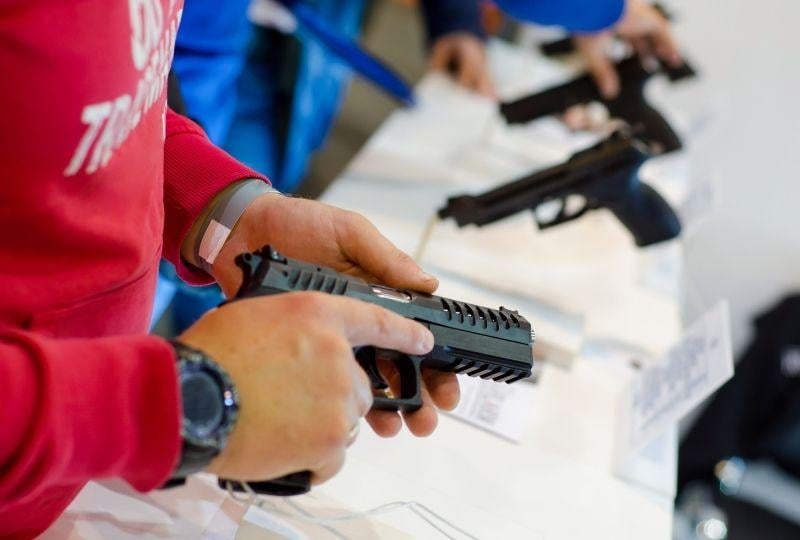 For more than 30 years, EMS has been assisting local businesses in the firearms industry to achieve their full potential through payment processing systems, these include: saving money on their credit card fees and rates; streamlining of the acceptance of all major debit and credit cards; and getting dependable customer service. However, they would like remind gun shops that they do require firearms merchants to have a federal firearms license.
With the demand for guns remaining high in the US, gun shops have a lot of potential for achieving high profits by taking advantage of the demand. By offering a fast and seamless payment processing solution, they are better able to profit that the high demand by allowing customers to choose whatever payment method they want. EMS provides the tools and services required to make this possible. They provide point of sale (POS) terminals that are simple to use yet highly efficient and adequate for the purpose. Those who want to find out more about the reliability and quality of their services can check out EMS' reviews.
They also offer various kinds of credit card terminals and for gun shops, they suggest the MaxxPay Mini, which is an all-in-one payment solution that offers adequate functionality but with a small footprint. It has been designed to ensure it will only take up little counter space, while still providing all the essential POS features required by a gun shop. It has an Android operating system and its hardware features include: a 5" touch screen with white LED backlight; a 0.3 megapixel fixed front camera equipped with a 5 megapixel auto zoom features; card reader that can accept swipe cards, mobile wallets, and chip cars; rear camera for reading 1D and 2D bar codes; and lithium-ion battery.
The MaxxPay Mini is also equipped with a fast thermal printer that is hidden under the touchscreen to ensure maximum use of the screen. For adequate communications, it supports Bluetooth, WiFi and 4G. It has a substantially large memory to allow for very fast processing. And it has cloud-based reporting to allow reports to be accessible anywhere as long as there is an Internet connection.
Founded in 1988, Electronic Merchant Systems is as a national payment processor and merchant services company with 30+ years of experience in the payment industry. They have been instrumental in helping local businesses grow by allowing them to accept card payments and the like, including major debit cards, all credit cards, electronic check services, and stored-value cards, electronic bank transfers. They also provide 24/7 customer support whenever it is needed and they have already helped tens of thousands of retail, Internet and start-up businesses all throughout the US. About 95 percent of EMS customers have already taken advantage of the huge savings offered by a rate review. EMS has 11 regional sales offices in different parts of the country and more than 100 cities have an EMS presence.
Those who would like to learn more about merchant payment services offered by EMS to gun shops can check out the Electronic Merchant Systems website, or contact them on the telephone or through email.
###
For more information about Electronic Merchant Systems, contact the company here:

Electronic Merchant Systems
(800) 726-2117
info@emscorporate.com
250 W Huron Rd #400
Cleveland, OH 44113