(PRUnderground) April 21st, 2022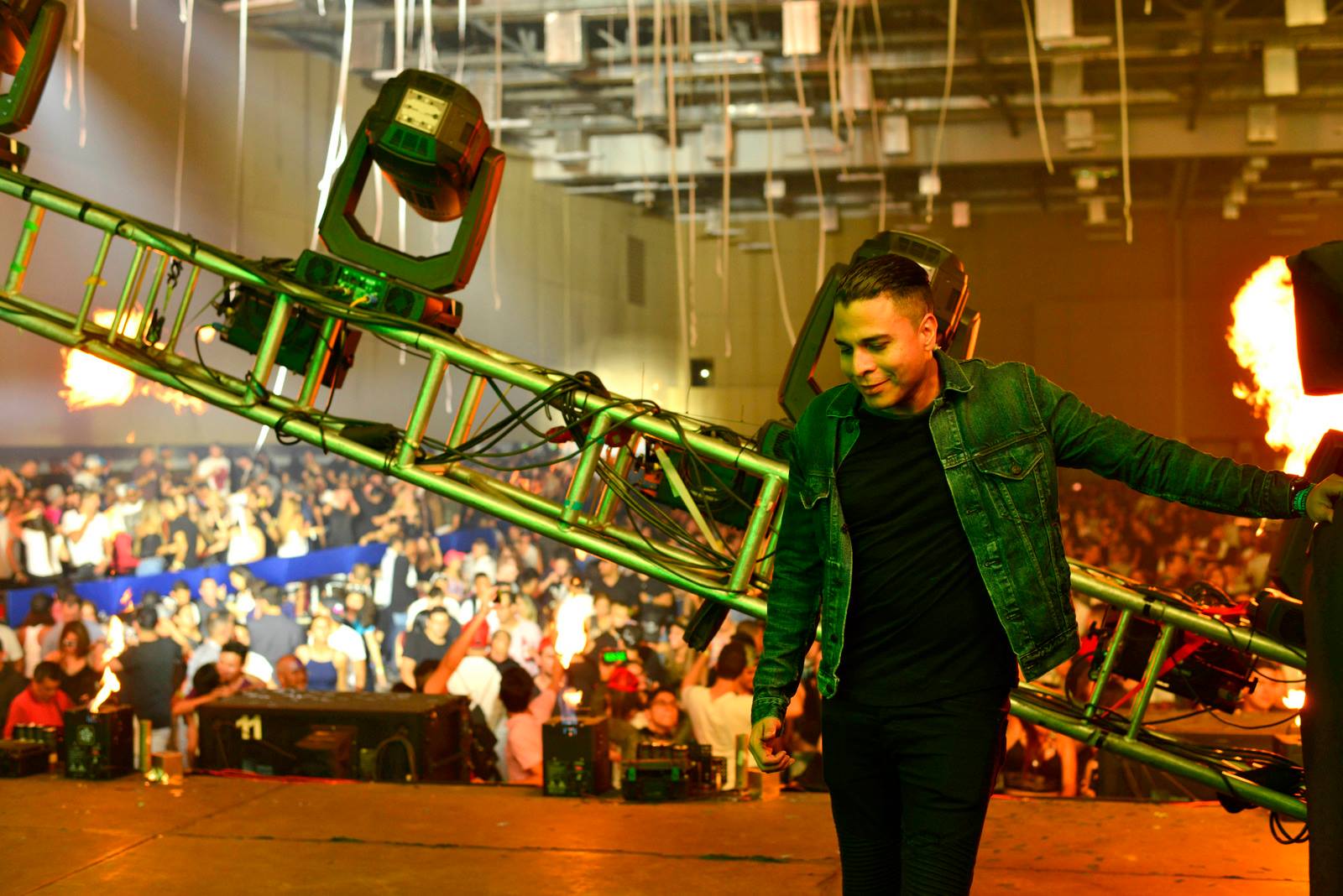 Cesar Arevalo fondly recalls his first visit to Florida 15 years ago, "I remember the excitement I had when I came to this country," says the entrepreneur and television producer. "I always loved TV entertainment and concerts, so experiencing this live during my trip to Miami, Orlando and Tampa where all the fun happens at music festivals and theme parks under the beautiful sunshine, it was amazing! I loved it."
Life has taken this Colombian dreamer full circle, from his hometown of Cali right back to Belleair Florida, to shooting his celebrity entertainment TV show AzulNight. And the fact that he now works at the center of this exciting life he looked up to as a young dreamer? "It's priceless!" Arevalo says with excitement.
The perpetually charming Arevalo is a bold fan of all that Florida has to offer—check out his answers to the Florida Questionnaire below.
Where do you live?
Belleair, Florida close to Clearwater beach.
Why there?
Because it's the best place in Florida, close to beautiful beaches and at the same time minutes away from where everything happens!
Who or what is your greatest Florida love?
I love Florida! I feel this amazing state has everything you could ever want: it's multicultural with awesome people, variety of events, theme parks, beautiful natural life and places to visit with amazing beaches and of course it has one of the best climates in USA! It is not a wonder why it's the number one vacation destination!
What is the stereotype that most holds true?
We have beautiful weather all year round!
What is your favorite Sunshine State splurge?
The theme parks! I can spend endless hours/days there… fun never ends!
Time for a road trip—where are you going?
We are just hours away from Orlando, Sarasota and Miami and of course beautiful beaches across the coast. It can also be a cruise to the Caribbean… not just a road trip!
If you could decree an official state culinary experience, what would it be?
Latin cuisine with the Colombian twist!
How do you define Floridian style?
Superb climate, culture diversity, food variety and low cost of living are the perfect ingredients to a high quality of relaxed and lay back life.
Best Florida song?
Oh, that's a tough one… so many to choose from… I would say "Kokomo" by the Beach Boys because it brings you a feeling of escape and enjoyment of relaxation… "Bodies in the sand, tropical drink melting in your hand- We'll be falling in love to the rhythm of a steel drum band – Down in Kokomo." That reminds me when my wife and I enjoy our time at the beach.
How would your Florida dream day unfold?
A perfect day would begin with an awesome Alma Restaurant brunch with my wife, enjoying delicious Spanish food and margaritas and a stroll at the stores at International Plaza. Then we would go to downtown for a nice walk by the river at Tampa Riverwalk while enjoying some ice cream. After that, we would go for some fun time at Bush Gardens Park and we would finish up the day with a picnic at the beach, listening to the new wave, 80's and 90's songs while watching the sunset with my wife.
The post Cesar Arevalo reveals the reasons he became a Sunshine State enthusiast first appeared on PRUnderground.
Original Press Release.