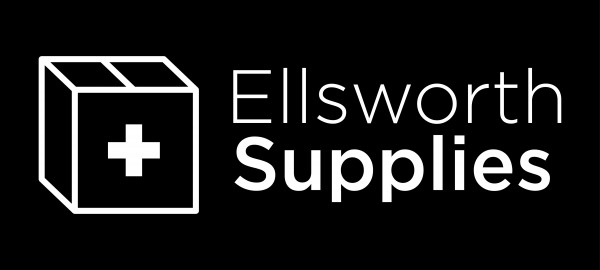 It is now a requirement to wear a face-covering when you go outside, at least if you live in places like San Diego, and San Bernardino counties in California.  Many Counties have begun to enact mandatory ordinances requiring everyone to wear a mask then they go outside. Citizens will now be required to have some kind of face-covering when going into public or face penalties up to a $1000 fine for noncompliance. This new requirement has created a huge problem for the American People as masks are mostly unavailable at local stores and even harder to find online with most of the major online services refusing and banning ads from mask suppliers.  Most Americans now find themselves having to make temporary masks from tshirts. 
In order to meet this overwhelming need, Ellsworthsupplies.com is proud to partner with the linen apparel market leader in linen products, Fridaze Clothing, to make high-quality Linen cloth masks available to the general public.  This mask is made with 100% wrinkle-resistant linen that offers preventive protection against viral infections, pollution, and allergens. Crafted with the highest quality standards, this mask is reusable and washable. It comes with a 2.5 PM filter that keeps dust and small particles away. Made with natural Linen, and assembled by master tailors, the Fridaze mask is the highest quality cloth face mask available!   It is available in two different sizes for adults and children. 
The company located in Fremont, CA specializes in providing high-quality linen cloth masks and personal health supplies online, with a commitment to help the community. For every 5 Fridaze linen masks sold, the company is giving 1 mask to local homeless shelters and senior centers across California. With every purchase of a linen mask from Ellsworth, the customers have a chance to support those in need, such as the homeless. This vital effort seeks to provide protection to our most vulnerable populations and will also favor the recent CDC guidelines that recommend anyone stepping outside to wear a mask.  President Trump has also reaffirmed the recommendation for all Americans to wear a fabric mask to protect their families.  Homemade masks may work as a temporary measure but with no end in sight for this event, it is important for each American to protect themselves and the ones they love with the highest quality masks.
Please visit www.ellsworthsupplies.com for more information!
Media Contact
Company Name: Ellsworth Supplies
Contact Person: Joyce Tang
Email: Send Email
Country: United States
Website: www.ellsworthsupplies.com