Nasr Jackson is a Director, Musician, and Travel Advisor.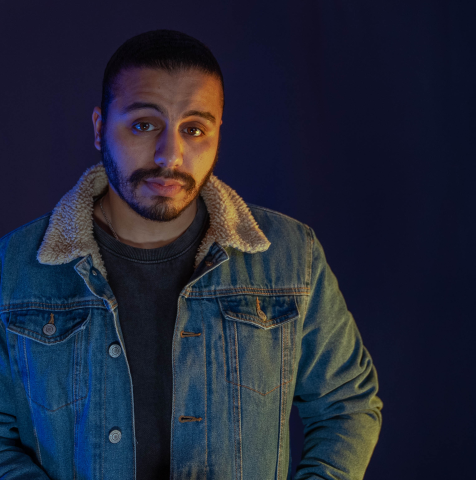 Nasr Jackson is a multi-talented director, music artist, and travel advisor. He believes in blending different fields to create surprisingly-amazing results in all the fields in which he is an expert. Whether Nasr is directing a film, playing music, creating art, or advising on travel, he always believes in pushing his boundaries and breaking new ground, inspiring others to live life to the fullest. The man never settles for anything less than he could be, which is the reason why he has been widely covered by media and journalists, especially in the middle east.
As a director, he has been at the forefront of visually stunning productions. By combining his artistic vision with technical expertise, Nasr creates content that captivates his audience worldwide through his channels like YouTube, Shazam, Sound Cloud, etc. He is also pretty active on social media platforms like Facebook, Instagram, and Twitter. As a good movie director, Nasr possesses technical and creative skills and personal qualities that allow him to bring his vision to the screen effectively. He always has a strong vision for the story they want to tell and the style in which they want to tell it. His work reveals that he has a good understanding of film technology and technique, including lighting, sound, camera work, and editing. His innate ability to manage his crew effectively, delegate tasks, and make tough decisions when necessary makes him unique.
Nasr has tried to merge his creativity and his love for adventure. By superimposing these two worlds together, he has developed a diverse portfolio. Nasr claimed, "A good director can adapt to changing circumstances, whether working around unexpected setbacks on set or making changes to the script." He added, "No one could excel in this business without technical proficiency and sound knowledge of this field." Nasr also adopted the same strategy in his music numbers, where he blended classical, pop, and rock to create a sound that is all his own, known for the yellow tower song on IMDB. Not only are his songs featured in films, but his audience has also reached millions of listeners worldwide. 
Nasr made a good name in travel advising by creating some great drone shots and putting his talent in this field as well. He has made a name for himself, representing USA Travel Advisor. He has got ample knowledge about the immigration process and the best visa options. He possesses the ability to make the process of planning a trip much easier and more enjoyable. He thoroughly understands the destinations they are recommending and can provide detailed information on the various available options. With a customer-focused approach, Nasr always gives attention to the details. 
Follow Nasr Jackson on Social Media:
YouTube: https://www.youtube.com/@nasrjackson
Instagram: https://www.instagram.com/nasrjackson/
Facebook @nasrjackson
Twitter @nasrjackson
Media Contact
Contact Person: Nasr Jackson
Email: Send Email
City: New York
Country: United States
Website: www.imdb.com/name/nm14532211