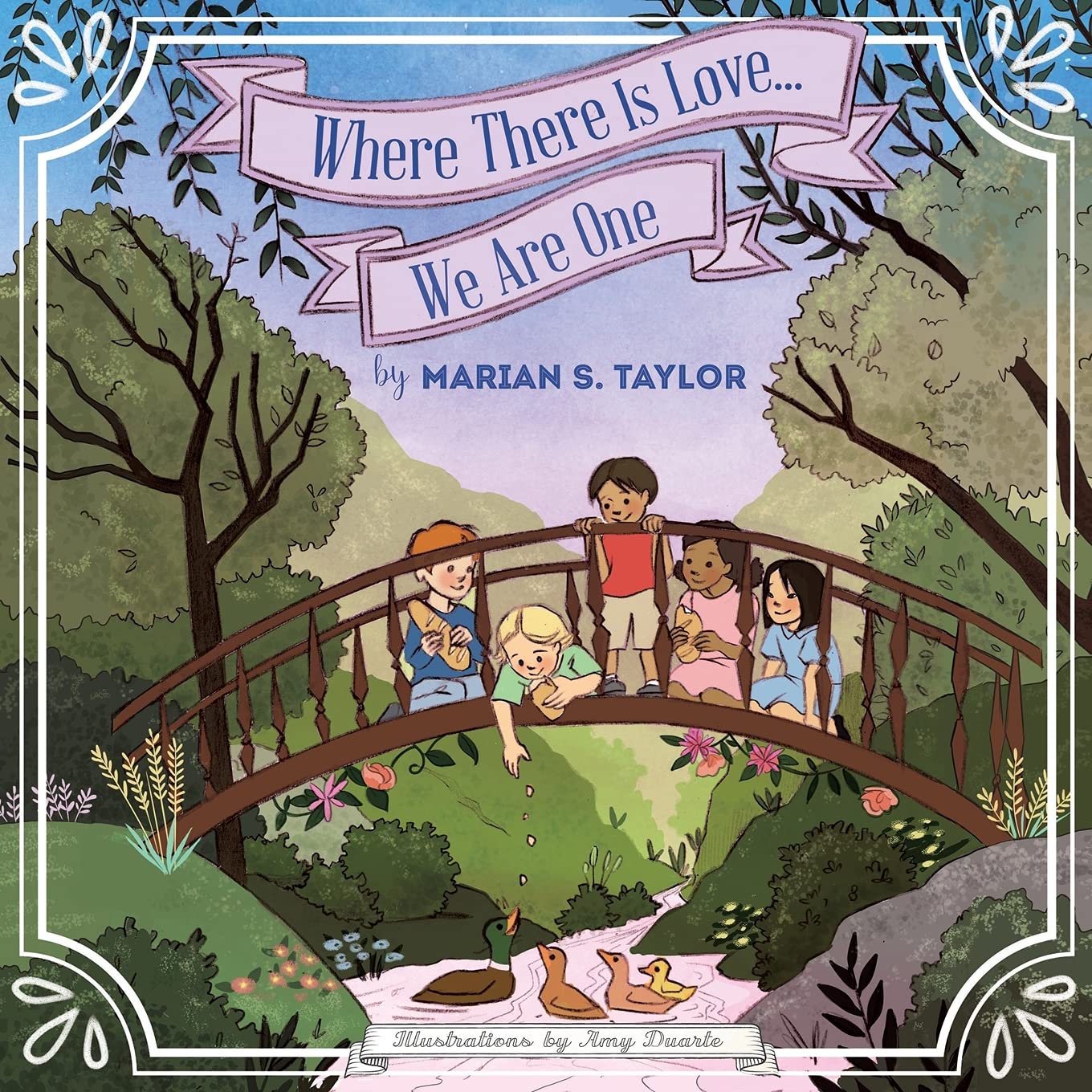 Retired university professor, Marian S. Taylor, EdD, is elated to announce the launch of her new book titled ''Where There Is Love... We Are One'', illustrated by Amy Duarte.
Marian wants us to focus on love and peace and unity. In this world of challenges, division, and differences, there is one concept that unifies us: love. No matter what nationality or religious belief, parents love their children, children love their parents, people love each other, and love feels the same no matter where we live or what language we speak.
This book gives children a very clear look at the ways that we might be different-our clothes, our nationality, and the color of our skin. But no matter these differences, love is the unifying factor, and each of us is responsible to bring this love and to share this love in the world.
Marian S. Taylor, EdD, is a retired university professor. Her career began at the elementary level where she taught first grade and served as a reading specialist. She was director of the university laboratory school and a chairperson of a university department. She taught undergraduate and graduate classes while at the university and spent many years directing the program for the development of reading specialists. Marian has been very involved with her family and with church activities. She is the mother of three grown children and is very proud of her grandchildren.
Marian's new book has elicited rave reviews from its reader. Donna G. Chandler had this to say: "Love this and the illustrations. I have ordered 6 of these books and I sent them to the author and to the illustrator to sign as I am giving them to so many of the children of my family and friends. I loved the book and so did my grandchildren."
Another reader, Deborah Burke said: "Great pairing of author and illustrator. Story of hope and tolerance for future generations! The artistry is beautiful!"
Where There Is Love... We Are One is published and marketed by Author's Tranquility Press, the best marketing tool for new and established authors, serving as the authors' ultimate book publicity Partner
Media Contact
Company Name: Author's Tranquility Press
Contact Person: Patricia Adams, Marketing Supervisor
Email: Send Email
Phone: (866) 411-8655
Address:239 Richmond Dr
City: Hiram
State: Georgia, 30141
Country: United States
Website: www.authorstranquilitypress.com