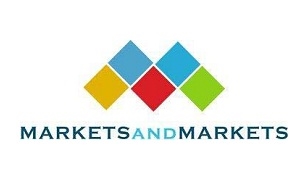 IBM (US), Microsoft (US), Broadcom (US), Sophos (UK), Thales (France), McAfee (US), Trend Micro (Japan), Dell (US), Check Point (Israel), Micro Focus (UK), PKWare (US), ESET (Slovakia), Boxcryptor (Germany), WinMagic (US), Cryptomathic (Denmark), Bitdefender (Romania), Stormshield (France), Cisco (US), HPE (US), Bitglass (US), Baffle (US), Fortanix (US).
Encryption Software Market with COVID-19 Impact Analysis, by Component, Application (Disk Encryption, File/Folder Encryption, Communication Encryption, & Cloud Encryption), Deployment Mode, Organization Size, Vertical & Region - Global Forecast to 2026
The global Encryption software market size is expected to grow from USD 10.9 Billion in 2021 to USD 22.1 Billion by 2026, at a Compound Annual Growth Rate (CAGR) of 15.2% from 2021 to 2026. Encryption software helps in performing various functions such as safeguarding data from security breaches and hacking activities, put a stop to attacks such as malware contagious files, and other infections that are possible for unsecured data.
By deployment mode, on premises segment to hold the largest market size during the forecast period
Due to criticality, confidentiality, risk, or trust issues, technology leaders host encryption solutions on-premises. The emergence of APTs, phishing, malware, and zero-day exploits has heralded enterprises and industries to nurture in-house IT skills and build on-premises technologies and platforms. The overall cost of an in-house IT team is more than cloud-based encryption software.
Download PDF Brochure: https://www.marketsandmarkets.com/pdfdownloadNew.asp?id=227254588
Data security tops the list of concerns that hold companies back from cloud adoption. Enterprises are migrating to the cloud to stay competitive, but not all are comfortable with moving sensitive data – and opt to keep their personal and regulated data on-premises. The on-premises deployment mode is majorly used by critical information industries due to the high security associated with managing sensitive data in-house. Organizations that manage large volumes of sensitive data, especially government agencies, financial companies, and healthcare, still rely on-premises solutions - due to concerns around data security and privacy. Data protection regulations and standards, such as the GDPR, HIPAA, and PCI-DSS, significantly impact how organizations can handle personal information.
In vertical, IT and Telecommunications to grow at the highest CAGR during the forecast period
The telecommunications vertical is a key target for hackers due to the vast amount of personal data being managed on cell phones, satellites, and the Internet. IT deals with computers and networking devices to produce, process, preserve and protect various forms of electronic data. It has created security issues and regulatory compliances that affect the working of the companies in the vertical. Thus, communication service providers have adopted encryption technologies to provide services to their customers without any hindrances.
During the COVID-19 pandemic, cell phone and internet usage have significantly increased worldwide. The increasing use of mobile has enabled users to access their emails and other files through their devices from anywhere. It has also increased the threat of cyberattacks. IT companies deploy many services through web and mobile applications. Online financial transactions in the vertical have significantly increased and become lucrative targets for cybercriminals. The companies in the vertical are adopting encryption solutions to provide their customers with risk-free services. Moreover, they are delivering encrypted services to their customers using mobile and cloud technologies. The use of encryption software has enabled users to save their important information on their mobile devices and use it through the cloud without any risk. The encryption solutions help telecommunication companies enhance their services and provide secure information to customers while also assisting in complying with regulations, such as AES, PCI DSS, and GDPR.
Request For Sample Pages: https://www.marketsandmarkets.com/requestsampleNew.asp?id=227254588
IBM (US), Microsoft (US), Broadcom (US), Sophos (UK), Thales (France), McAfee (US), Trend Micro (Japan), Dell (US), Check Point (Israel), Micro Focus (UK), PKWare (US), ESET (Slovakia), Boxcryptor (Germany), WinMagic (US), Cryptomathic (Denmark), Bitdefender (Romania), Stormshield (France), Cisco (US), HPE (US), Bitglass (US), Baffle (US), Fortanix (US), Enveil (US), Nord Security (Panama), PreVeil (US).
These players have adopted various growth strategies, such as partnerships, agreements and collaborations, new product launches and product enhancements, and acquisitions, to expand their presence in the Encryption software market. Partnerships, agreements and collaborations, and new product launches have been the most adopted strategies by the major players from 2018 to 2021 to innovate their offerings and broaden their customer base.
Founded in 1911 and headquartered in New York, US, IBM is a multinational computer technology and consulting corporation. It operates through five business segments: Global Technology Services, Global Business Services, software, systems and technology, and global financing. IBM offers various cybersecurity products that include endpoint protection, network protection, mainframe security, application security, data security, security intelligence and operations, advanced fraud protection, and cloud and mobile security. Its cybersecurity services include data security services, security intelligence and operations, consulting, secure engineering and application security, and security strategy risk and compliance. The company's offerings help users protect their critical infrastructure from advanced threats and vulnerabilities.
IBM provides its solutions to various verticals, such as IT and telecom, healthcare and life sciences, government, automobile, manufacturing, Food Manufacturing and Consumer Goods, chemicals and petroleum, electronics, energy and power, media and entertainment, mining, retail, BFSI, travel and transportation, and education. The company has a presence in more than 175 countries, including the regions of North America, Europe, Asia Pacific, Middle East & Africa, and Latin America.
Microsoft was founded in 1975 and is headquartered in Washington, US. It is a global leader in providing software products and diverse licensing suites. The company designs and develops various cloud-based software solutions and hardware products.
Microsoft offers various solutions for cloud, mobility, and productivity. The company's major business revenue segments include the Windows PC operating system, Microsoft Office system, Xbox platform, server products and tools, consulting and product support services, IoT-based Azure, and Windows 10 solutions. The Microsoft Azure IoT suite provides infrastructure and architecture-ready deployable platforms that help enterprises secure their networks easily. In the encryption software market, the company provides solutions, such as Azure Information Protection and Office 365 Message encryption, along with other security-related services.
Microsoft also provides support and consulting services to customers for its cloud and security solutions. The company caters to a vast clientele, present in over 100 countries across North America, Asia Pacific, Latin America, Middle East & Africa, and Europe. It also offers its products to various industries, including healthcare, government, BFSI, and education.
Media Contact
Company Name: MarketsandMarkets
Contact Person: Mr. Aashish Mehra
Email: Send Email
Phone: 18886006441
Address:630 Dundee Road Suite 430
City: Northbrook
State: IL 60062
Country: United States
Website: https://www.marketsandmarkets.com/Market-Reports/encryption-software-market-227254588.html