Ratcheting screwdriver / Screwdriver set / Three Ratcheting Settings / Oxidized surface treatment / Decompression function
GLEDE L1005 is a sophisticated and easy-to-use screwdriver set. Its surface is anodized. 12 types of screwdriver bits can be stored inside the screwdriver handle. And there is also a unique ratchet design and an angle converter to adapt to any special conditions.
GLEDE has an ingenious all-in-one design. There is a magnetically designed storage compartment inside the handle, which can store 12 commonly used screwdriver bits, which not only greatly saves the space of the screwdriver bit kit, reduces the loss of screwdriver bits, but also facilitates the replacement of screwdriver bits.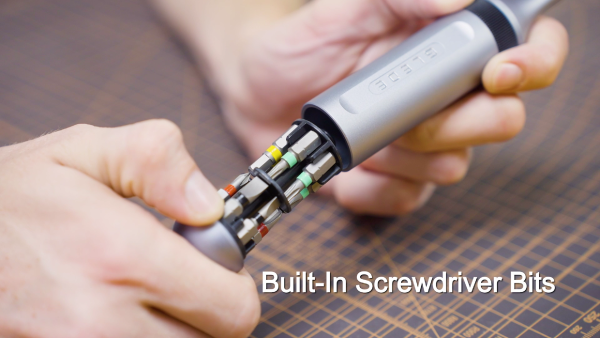 In order to be more ergonomic, the GLEDE handle is not only treated with non-slip rubber but also uses a unique ratchet design.
There are 60 gears inside the ratchet, each gear is 6°. The precise gear angle makes the screwdriver's rotation angle more accurate. Through the ratchet, you don't need to repeatedly adjust the rotation angle of the hand and can turn the screw efficiently. People who work for a long time don't have to worry about wrist soreness. It is also equipped with an angle converter, which can be used easily even in the case of extreme angles. At the same time, it can also convert the regular 1/4mm specification into 4mm precision parts for maintenance.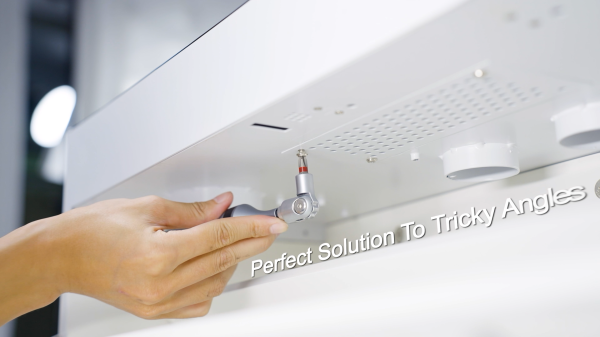 In addition, GLEDE has many designs that can improve the user experience - the screwdriver head with magnetic suction design prevents the screw from falling off; the handle is treated with an anodized surface treatment to prevent rust and be more durable; there is a metal ball design at the end for you to press and relax; it also has free laser printing service, you can DIY your own screwdriver.
GLEDE has 14-in-1, 32-in-1, 53-in-1, and other sets. The special price is $49 for a limited time of 48 hours. It will be launched on Kickstarter on March 21.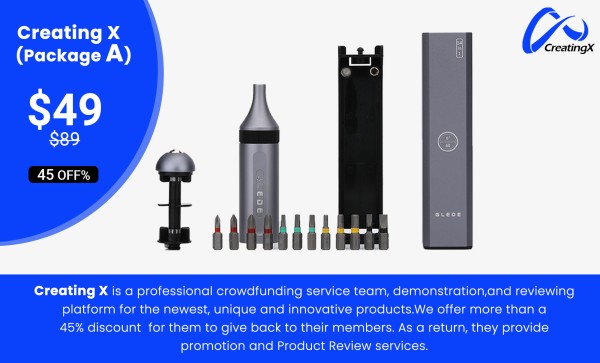 Media Contact
Company Name: XSHOW innovation
Contact Person: WANG FENG
Email: Send Email
Country: HongKong
Website: https://www.kickstarter.com/projects/367235849/built-in-storage-bin-multi-function-ratchet-screwdriver