(BPT) - There's just something about fall that makes you want to cozy up to a bowl of warm, hearty soup. But did you know that S&W Heirloom Series beans can offer a new spin on some of your old favorites? Why canned beans? Let us count the ways:
Ready-to-use for a quick, satisfying, nutritious meal
Inexpensive form of high-quality protein
Great source of fiber, vitamins and minerals
Low saturated fats and no cholesterol
Rare and delicious varieties
Plant-based and eco-friendly, meaning they're good for you and the planet
Ready for a new take on your old favorites? Here are seven soup and stew recipes to try this fall:
Pinquito Bean and Tortilla Soup
Nothing says comfort quite like this hearty soup with a tortilla surprise. It serves up all the warmth and flavor you'd expect and satisfies your taste buds with tortilla strips, cilantro and tasty S&W Pinquito Beans.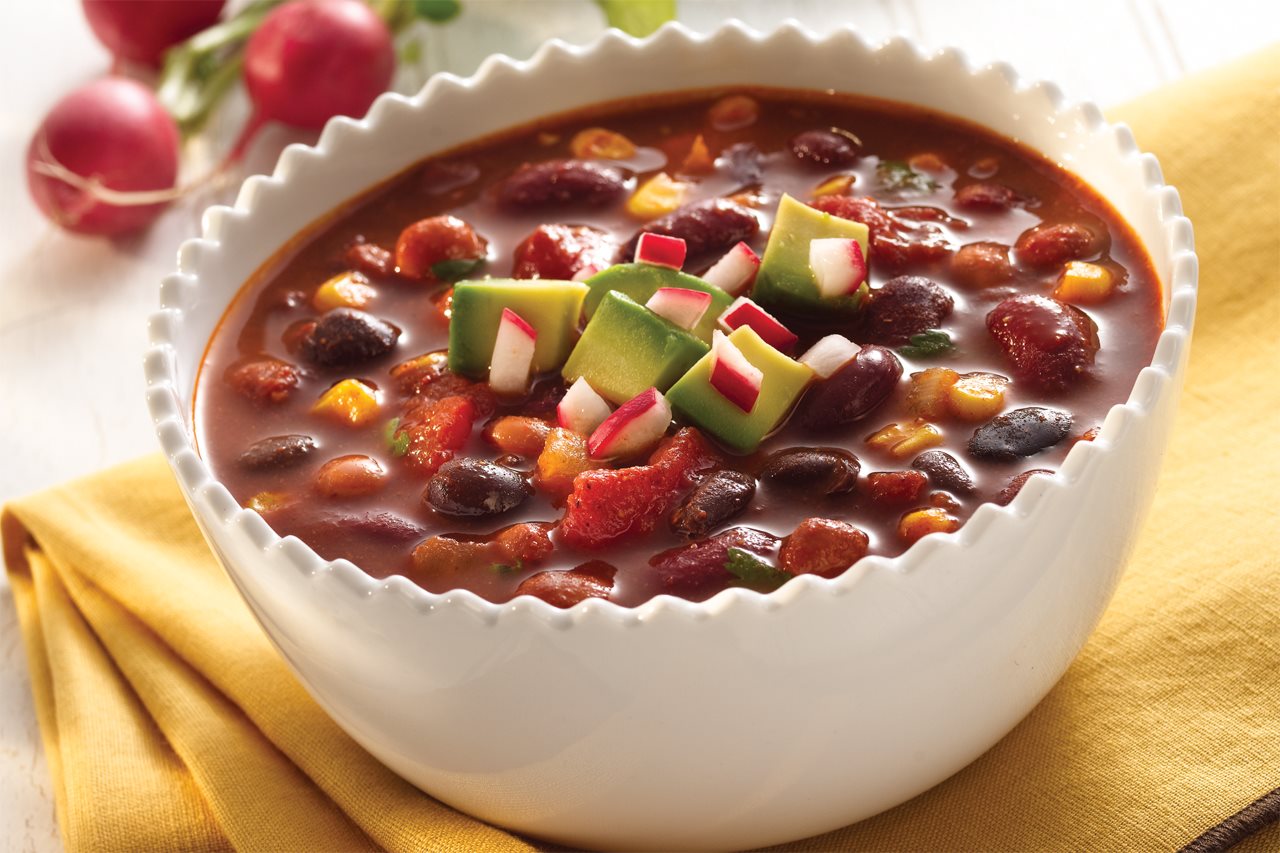 Better than Taco Tuesday, chipotle chili gives you the Mexican flavors you love, plus all the plant-based fiber, vitamins and minerals you need from three types of beans. Serve with corn bread and top with traditional chili toppings - or switch it up with chopped radish and avocado.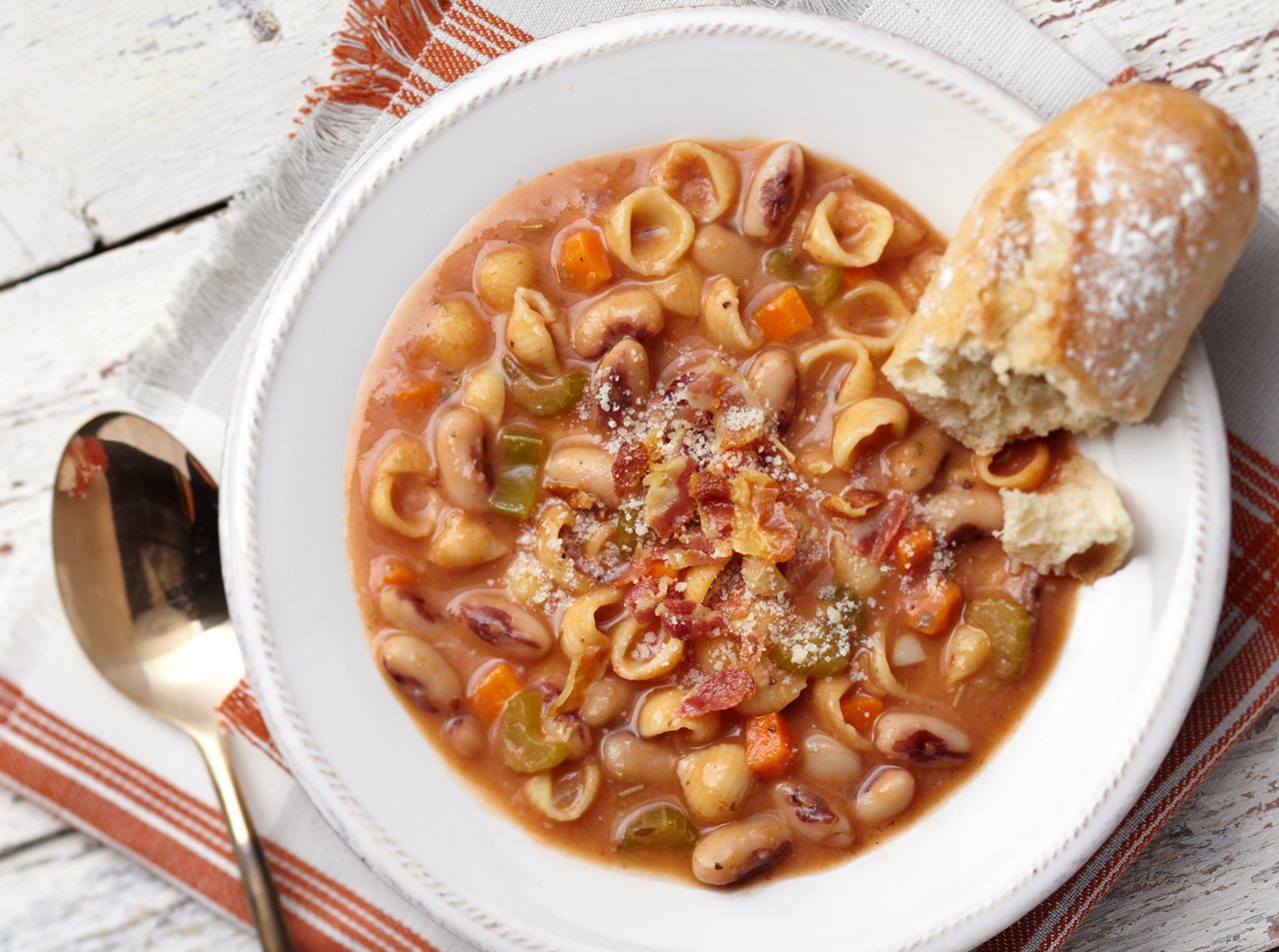 Pancetta, S&W European Soldier Beans and pasta combine to pique your taste buds and warm your soul. These long white beans have red spots around the eye of the bean, resembling a toy soldier. Their mild flavor adds creamy goodness to the soup and they can be a substitute for any white bean.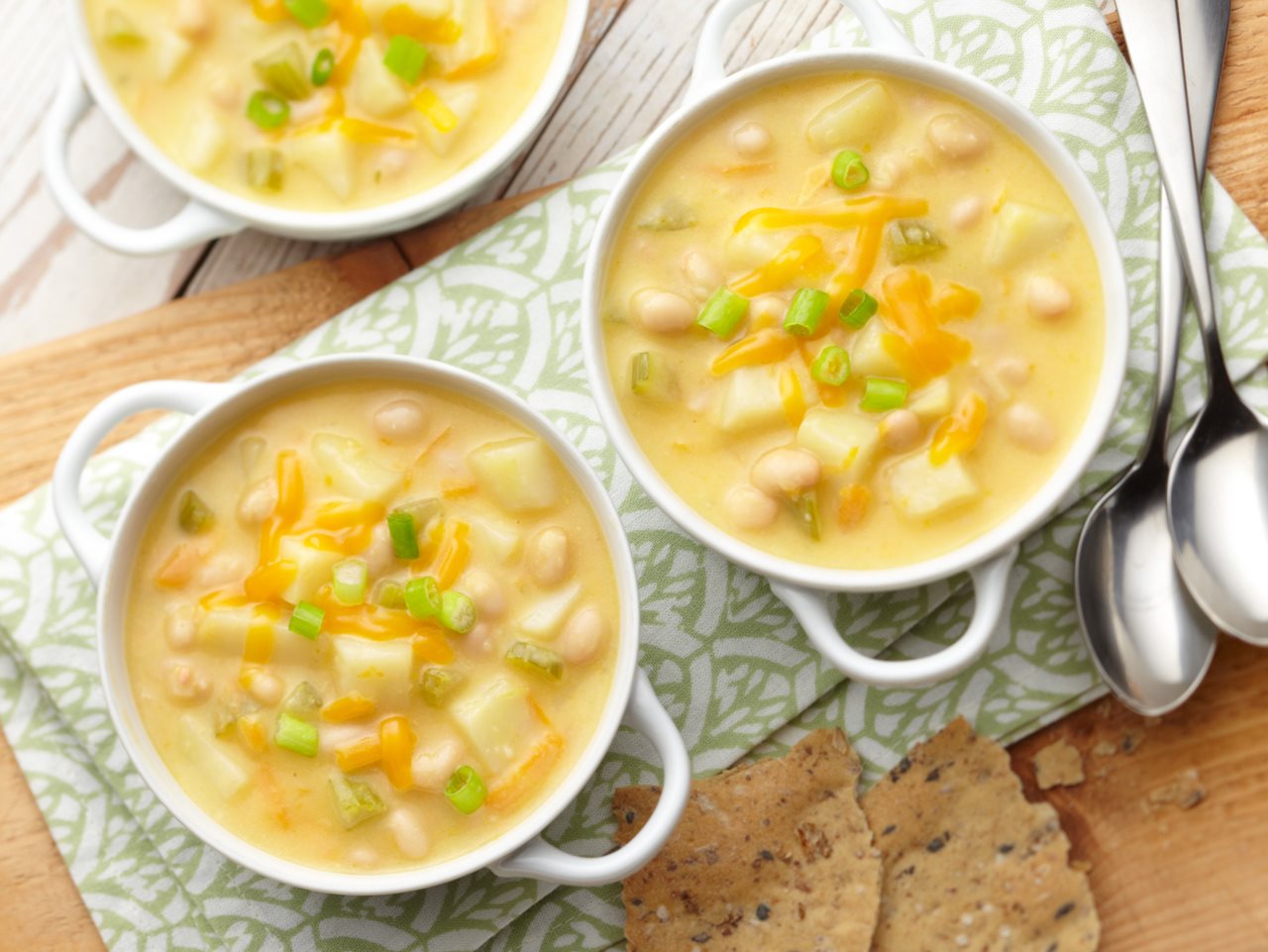 This versatile soup features white beans, potatoes and cheese. Spice it up with hot sauce. Make it vegan by substituting vegan cheese. Make it creamy with an immersion blender. No matter how you choose to spin it, they'll come back for more.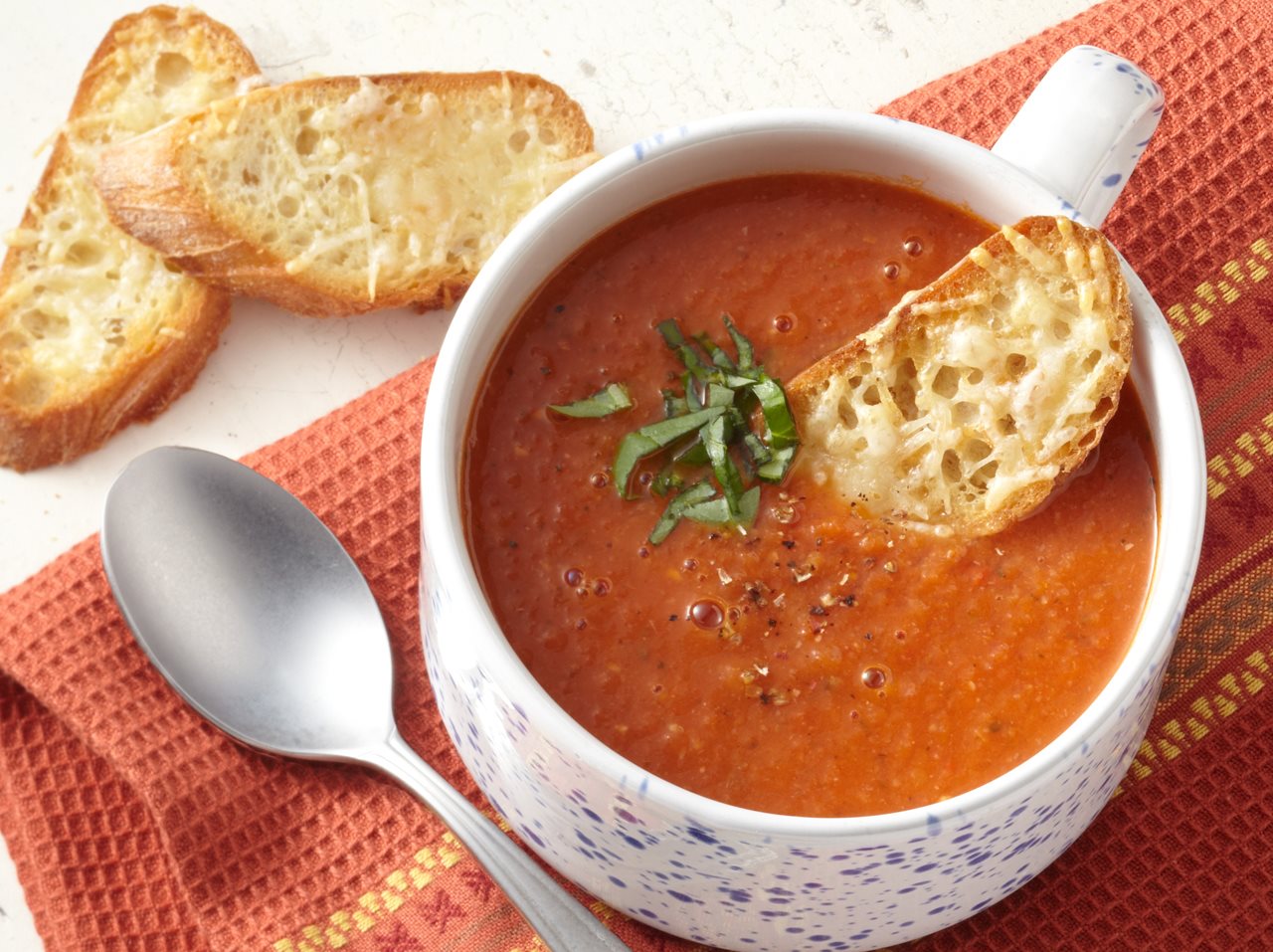 This hearty tomato soup is thickened with cannellini beans to give it more of everything you crave - fiber, flavor and fullness. Tomatoes blended with beans and Italian seasoning give this winter soup body and substance. Top with sliced basil, serve with baguette crostini and drizzle with olive oil.
New England Clam and Bean Chowder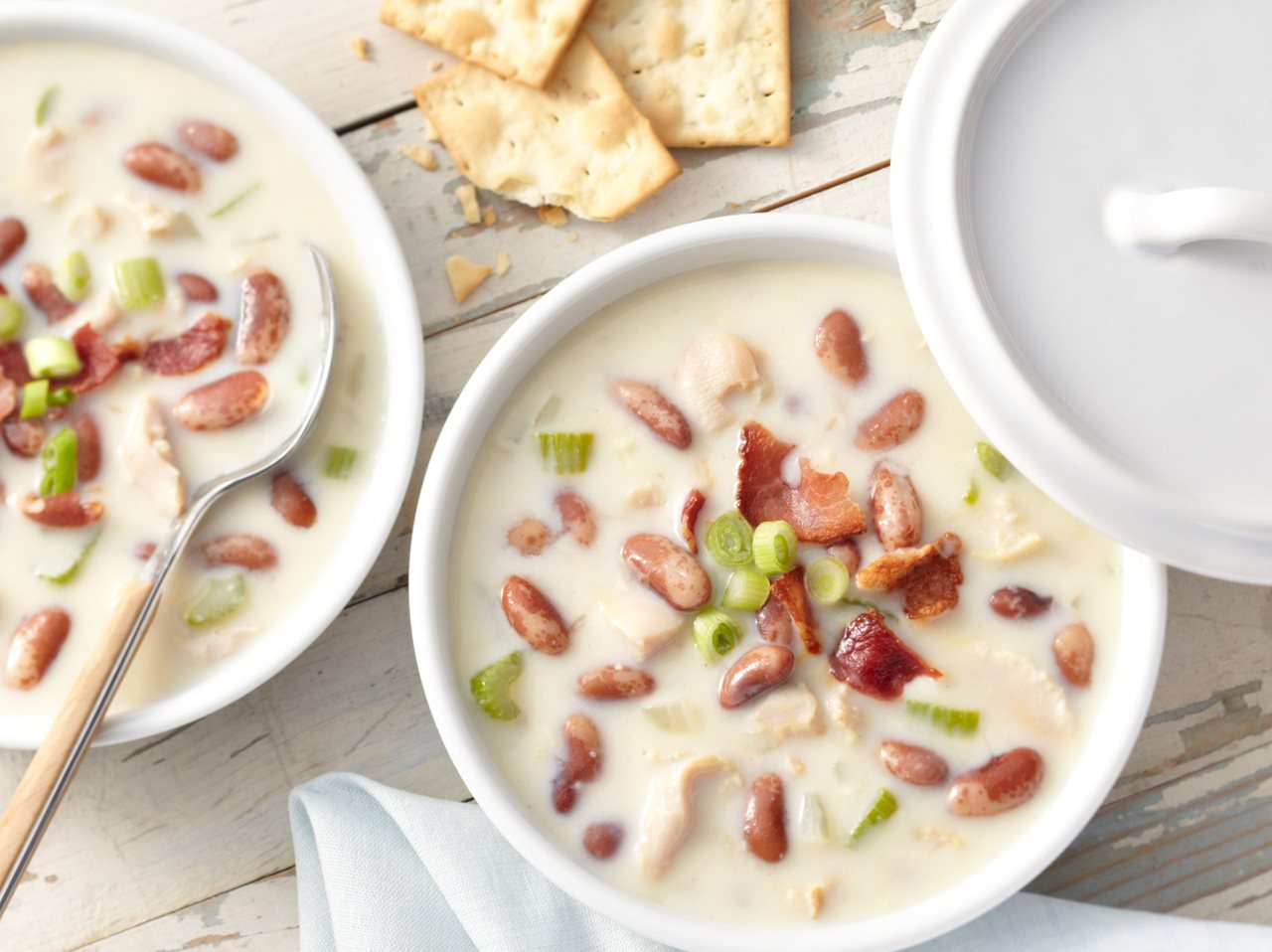 According to myth and legend, the star of this chowder, S&W Jacob's Cattle Beans, were cultivated by the Passamaquoddy Indians during the 17th century. They add a splash of color, fiber and nutrients to this warming, satisfying bowl of yum.
Slow Cooker Winter Vegetable Soup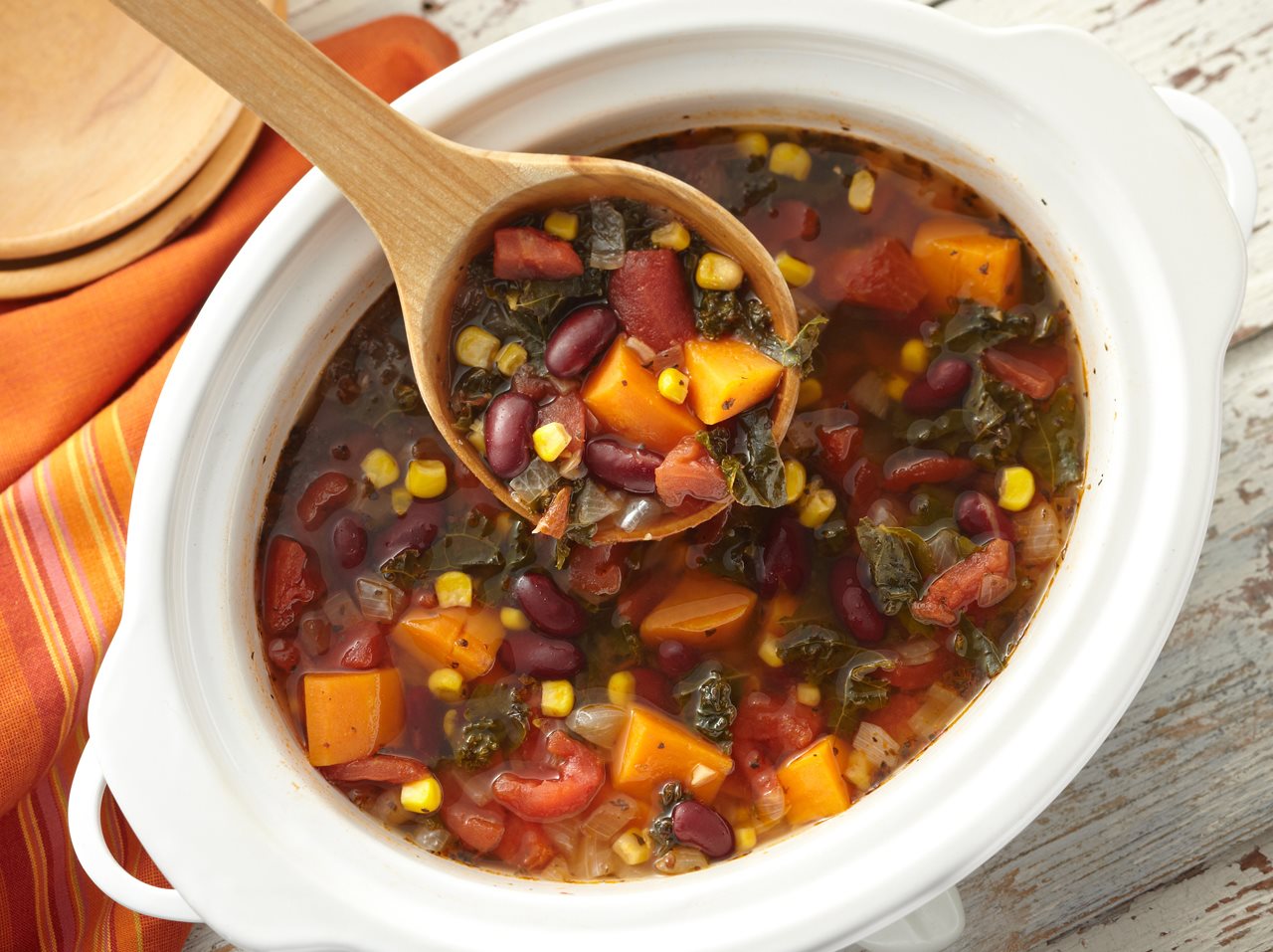 Busy weeknight? Slow cooker soup takes center stage with wholesome goodness ready when you get home. Just add crusty bread and a salad. Dinner is served.
These seven dishes are just the beginning. Set your imagination free with more soup and stew recipes at swbeans.com.