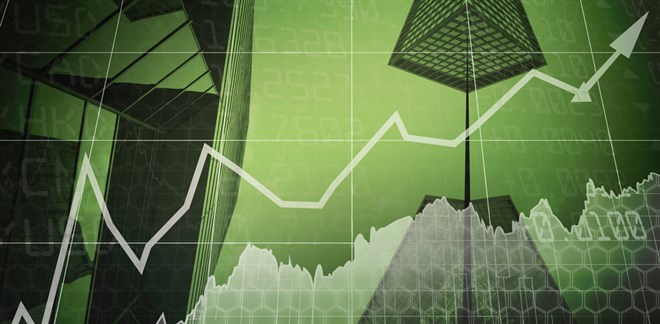 Shares of Vaccinex, Inc. (NASDAQ: VCNX) are charging higher on February 7 on news that the clinical-stage biotechnology company secured a patent. VCNX stock increased by more than 20% in pre-market trading on the news. The stock has dropped about 10% since the market opened but is still holding to a gain of about 10%. 
The patent (U.S. Patent #11572408) is for treating cancer with a Semaphorin-4D antibody in combination with an epigenetic modulating agent. Vaccinex is a company at the forefront of developing Semaphorin-4D (SEMA4D) antibody treatments to treat cancer and neurologic diseases like Huntington's.  
Securing a patent is a key step for clinical-stage companies because it ensures that if they get a drug to market, it will have the field to itself for some time. However, it will likely be at least late 2024 or early 2025 before Vaccinex has an FDA-approved treatment. Investors will have to wait for news like this to generate enthusiasm for VCNX stock.  
What Does Vaccinex Do? 
According to Vaccinex, "SEMA4D is a potent biological effector believed to prevent immune infiltration and induce myeloid suppressor cells in tumors and also triggers neuroinflammation through reactive gliosis in the brain." The company's lead drug candidate, pepinemab, is designed to block SEMA4D and potentially increase immune activity against tumors. Pepinemab may also help reprogram immune mechanisms damaged in neurological disorders like Alzheimer's Disease and Huntington's Disease. 
Immunotherapy is a branch of gene editing that is becoming increasingly important in understanding how to treat many chronic conditions, including cancer treatment potentially. Vaccinex has several clinical trials at various stages.  
One of the key benefits of this patent is that it adds further proof for pepinemab's ability as "a novel mechanism of action that enhances activity but does not enhance the toxicity of existing therapies when used in combination." For example, in one of its ongoing clinical trials, patients receive "Keytruda plus pepinemab for first-line treatment of recurrent or metastatic head and neck cancer." Keytruda, developed by Merck & Co., Inc. (NYSE: MRK) is considered the standard of care for this kind of cancer treatment.  
Is There Excitement About VCNX Stock? 
I might not say excitement, but there is interest. Vaccinex stock has 68% institutional ownership. While the stock isn't being heavily bought, there has been no institutional selling in the last 12 months. There have also been no insiders selling shares in the last 12 months.  
And whereas many penny stocks are subject to heavy short-selling activity, that's not the case with Vaccinex. Short selling volume is light; even that number is down over 50% in the last month. 
Still, penny stocks are penny stocks for a reason. And Vaccinex is trading for pennies on the dollar. The share price dropped below $1 in August and has stayed there. Investors looking to take a position should be careful of some investors who may take this pop in the company's stock as a chance to take profits and/or cut their losses.