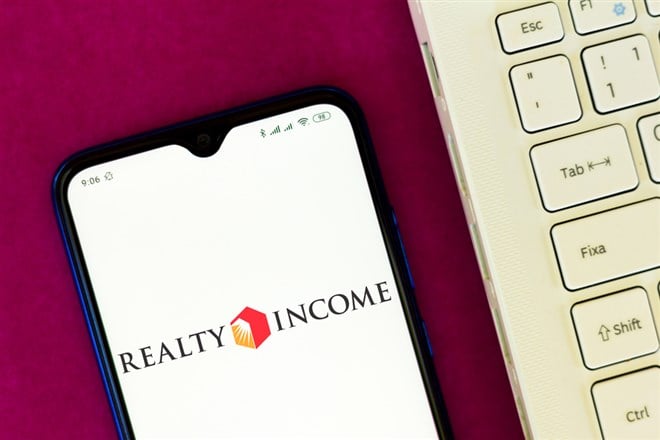 Higher interest rates may make it more difficult for a vast population to fulfill their dreams of owning a home or any real estate. However, as Fed Chairman Jerome Powell stated, it is not the job of the Fed to ensure that everyone can buy a home and interest rates - along with unemployment rates - are sure to keep rising to new ceilings as long as the U.S. economy does not cool off.
As some may say, one man's trash is another man's treasure, and surely some executives have been picking up a lot of 'trash' lately. If only all trash generated monthly income for its pickers.
While inflation hurts those who are cash rich, it is ultimately a loyal best friend for those who own income-generating real estate. In the case of Realty Income Corporation (NYSE: O), investors can count on a long record of expanding monthly dividend payouts from the real estate investment trust (REIT).
The gift that keeps on giving
Realty Income derives its ability to pay monthly dividends to its investors by owning a diversified portfolio of high-quality and stable real estate. Some of the highest quality tenants are retail and commercial businesses operating under the so-called 'triple net lease'. Given this portfolio's strength and inflationary hedging ability for raising rents, the overall portfolio dividend payouts have grown at an average annual growth rate of 4.4% since their listing in 1994.
Currently yielding 4.73% (again, paid out monthly), and with a strong record of increasing underlying payouts, investors can rest assured during these inflationary periods that they have found a rock-solid place to have their money work harder than the Fed's printer.
Expansion ahead
Detectives are not allowed to believe in coincidences, so why should investors? Starbucks Corporation (NASDAQ: SBUX) announced a plan to open 100 drive-thru locations in the United Kingdom. The move toward drive-thru stems from the rising costs of coffee beans and labor in the region; such location styles would be smaller and more efficient to offset these negative effects, as well as take advantage of the new hybrid work environment providing a convenient stop-and-go culture.
This business move comes right as the Services PMI for the U.K. crosses back into expansionary readings, thus boosting economic activity across the services sector.
Starbucks is one of Realty Income's largest tenants in the United States. However, according to the latest investor presentation, the real estate giant has quietly expanded its presence into the United Kingdom, representing up to 9.5% of annualized contractual rent revenues.
A prize goes to whoever can guess who will own the real estate upon which these new 100 drive-thrus Starbucks locations will operate... ding ding ding. 
$1.5 billion USD and up to 415 locations to be acquired by Realty Income in the United Kingdom; these convenience store-style properties are owned by the EG group, a convenience store chain giant in the country that also operates Starbucks shops at their locations. These 415 locations will be a bigger and broader mix of tenants, as other restaurants and brands are to continue and renew their leases at these chains. 
It was (is) 50% off
Reportedly, acquiring up to 415 locations was sealed at an approximate 6.9% cap rate. Historically, this asset class has been placed in the market at a 4% cap rate. What this means for appreciation is that when cap rates ultimately normalize and lower to 4%, theory goes that the price of the underlying asset will increase by that same amount. In this case, going from 6.9% to 4% represents a 42% move. Thus, the $1.5 billion USD invested could be worth $2.13 billion once these cap rates normalize.
Most importantly, cap rates signify a property's net operating income (NOI) value. Since the acquisition is for $1.5 billion USD, investors assume it will generate 6.9% in annual income or $103.5 million in rental income. So investors who can ride the tailwind of this acquisition can expect a bump in their monthly paychecks, along with further stock appreciation from the gains in the value of the real estate acquired. Thank you very much.
How do investors know a good price for all of this goodness? Funds From Operations - or FFO - is the real estate equivalent of net earnings, and a P/FFO is the twin of the P/E ratio. Realty Income is currently being sold for 16.2x its FFO, down from 22.3x just last year. Adding up these juicy acquisitions and the current dividend yield may tempt some buy orders.
There are strong support levels right around the $54-$57 price range, which could also allow some indicators to enter into an 'oversold' region. Can investors see those prices or lower? Current concerns about rising mortgage rates could bring the whole real estate sector sentiment - and Realty Income - down, so it is a maybe.