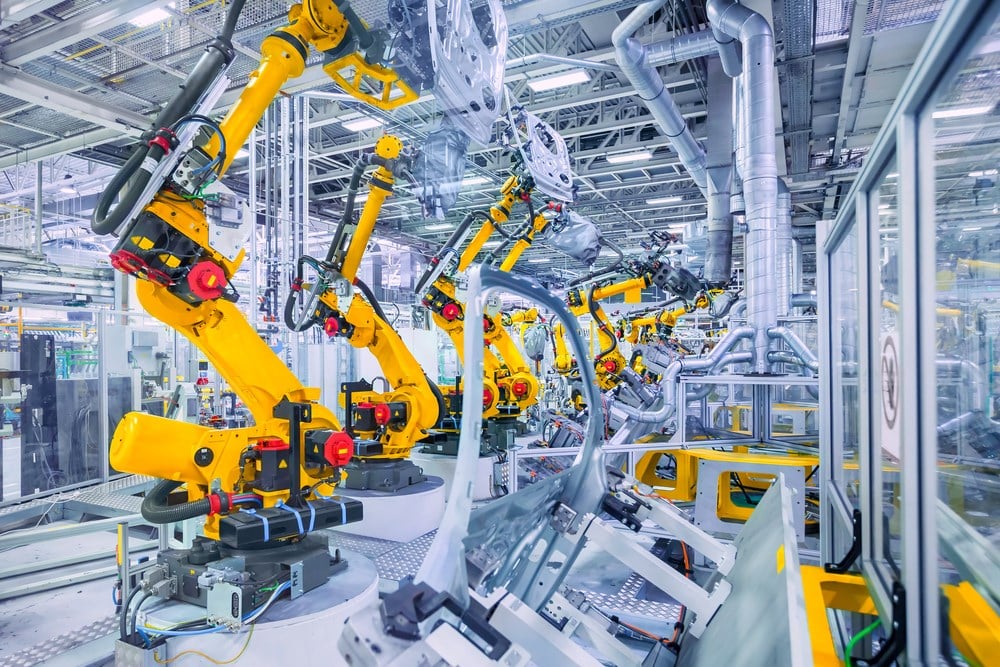 As the market retreats after a run-up fueled by artificial intelligence (AI) stocks, some analysts say the air is coming out of the AI bubble. But savvy investors know that AI has been around for a long time. And more importantly, it's here to stay. 
But when you're looking for companies to invest in, you should focus on companies that can monetize AI. That's why the industrial sector looks like an ideal choice. Long before ChatGPT became a household name, several companies in this sector were providing AI-driven solutions for their customers.  
The two companies that are the focus of this article may not be the best-known names in the industrial sector. However, they're showing strong growth and are among the holdings in several of the most popular Robotics and AI ETFs.  
Profit is the Biggest Stumbling Block
Symbotic Inc. (NASDAQ: SYM) is a leader in AI-powered robotics and software. The company's mission is to reimagine supply chains. Symbotic labels its proprietary software the "backbone of commerce" because it transforms the flow of goods and the economics of its customer's supply chains. 
In 2023, the company checks off a lot of boxes for investors. Year-over-year revenue growth; a 224% growth in the SYM stock price in 2023; rising interest from institutional investors; and bullish analyst sentiment. 
That's not bad for a company that went public via a special purpose acquisition company (SPAC) in 2021. Many of those stocks are trading far below their IPO price.  
The one thing that's missing is profitability. The company is narrowing its losses but is not expected to post profitable earnings until the second half of 2024. That may make some investors hesitant to jump on a stock that's already up so far in 2023. But it might help to know that SYM stock is down 39% from where it was before its July 31 earnings report.  
Investors can see this as a case of the glass being half empty or half full. Symbotic analyst ratings on MarketBeat are generally bullish. SYM stock has a Moderate Buy rating with a $50 price target that marks a 33% upside from its current level.  
Strong Growth Makes This One for the Watchlist
ATS Corporation (NYSE: ATS) is another industrial company showing strong growth with AI-driven solutions. The company manufactures custom automation solutions and has three diversified revenue streams. However, the majority (60%) of the Canadian company's revenue comes from large-scale, end-to-end automated systems development projects.  
Like Symbotic, revenue is not the issue here. And ATS is already a profitable company. The concern at the moment is the company's valuation. Despite being down 13% in the last month, ATS stock is still up 32.5% in the last 12 months.  
The company is expected to post year-over-year (YOY) earnings growth in the next two quarters, but it appears that growth is already priced in.  
That said, the stock is getting support above its 200-day simple moving average. Investors looking to take a position may want to see if it can cross over the 20- or 50-day SMA before taking a position. If it can, it could put the all-time highs of summer back in play.