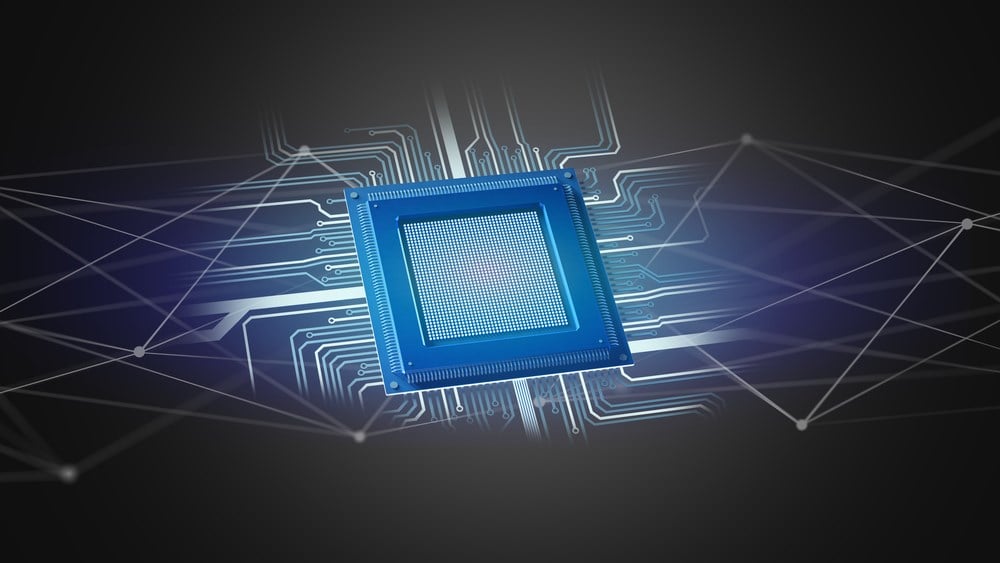 Fabless chip makers, companies specializing in semiconductor design rather than manufacturing, are the market's current price leaders. 
While the industry is home to some giants, including Nvidia Corp. (NASDAQ: NVDA), Broadcom Inc. (NASDAQ: AVGO), Advanced Micro Devices Inc. (NASDAQ: AMD) and Qualcomm Technologies Inc. (NASDAQ: QCOM), less well-known companies Monolithic Power Systems Inc. (NASDAQ: MPWR) and Lattice Semiconductor Corp. (NASDAQ: LSCC) are showing market-beating price action.
The semiconductor industry is notoriously cyclical, as its customers represent industries such as consumer electronics, automotive, and industrial manufacturing, which are themselves sensitive to economic cycles.
Historically, the semiconductor industry has been closely tied to the broader economy, but as pretty much anybody with a pulse knows, a few wild cards in the past three years upended traditional expectations throughout the broader economy. 
But as the global chip shortage eases, cyclical investors have supported chip stocks, despite inflation and recession fears. S&P 500 leader Nvidia continues to be the subject of positive attention from analysts, as you can see using MarketBeat's list of most upgraded stocks. 
Here's a look at two less-well-known chip-design specialists and what factors make them worth a look.
Monolithic Power Systems
It's not as prominent as some of its industry peers, but with a market capitalization of $22.58 billion, Monolithic Power Systems is a component of the S&P 500, with a weighting of 0.061573%, to be precise. Inclusion in the S&P 500, even at a relatively small weighting, is a good thing for a stock, as index funds tracking the broad index, as well as the tech sector, have to hold shares equal to the stock's percentage within the index.
It also means MPS is an institutional quality stock with plenty of analyst coverage. Wall Street has a "buy" rating on the stock, with a price target of $543, an upside of 13.77% from where it's currently trading.
The company specializes in an application that we all benefit from every day, but nobody ever thinks about: Its chips are designed to efficiently convert power from a source, such as a battery or electrical outlet, to the correct voltage and current needed by the device. Not the stuff you discuss at cocktail parties or backyard barbecues, but necessary and ubiquitous, for sure. 
MPS sells to customers in the industrial applications, telecom infrastructure, cloud computing, automotive, and consumer electronics businesses.
The stock's chart shows a textbook, picture-perfect cup-with-handle base that's been forming since August. Its handle buy point is $530.65.
The company is expected to report first-quarter results on May 10, with Wall Street eyeing earnings of  $2.25 a share on revenue of $448.57 million. That would be a decrease on the bottom line, but an increase on the top line. As always, news coming from that report could catalyze a price move in either direction. 
Shares are up 35.25% year-to-date. Its 12-month price performance is better than 90% of stocks on the market. 

Lattice Semiconductor
If you're curious about the potential of AI stocks (and really, who isn't?), Lattice is a stock that should be on your radar.  
The company specializes in low-power chips for customers in the industrial, automotive, computing and communications businesses. Last year, the automotive and industrial segments comprised nearly half of Lattice's sales. Those areas are also fast-growing revenue generators. 
In December, Lattice rolled out its Avant chips, which the company expects will double its addressable market for mid-range chips, used in edge computing applications across all its core markets.  
One of Lattice Semiconductor's key product offerings is the sensAI stack, used to implement low-power AI in devices at the edge of the network, where data is generated. 
Lattice recently won two Artificial Intelligence Excellence Awards from The Business Intelligence Group.
When the company reported its fourth quarter in mid-February, it issued current-quarter sales guidance of $180 million, at its midpoint. That came in ahead of Wall Street's expectations. The stock jumped nearly 8% on more than double average volume. It retreated along with the broader market in the subsequent days, but maintained support along its 50-day average is it trended higher, also following along with the market's action. 
Lattice reports its first quarter on May 1, after the closing bell. Wall Street has pegged earnings at $0.40 a share on sales of $179.95 million. That would be a year-over-year decrease on the bottom line but an increase on the top line. 
Analysts already expect the company's earnings to decline, but they also see sales and earnings dropping industry-wide. In a situation like that, if a company can beat views or issue upbeat guidance, investors often send a stock higher, despite a business slowdown. 
In fact, analysts are maintaining a "moderate buy" rating on Lattice.