The store sells top-rated devices like a projector with WiFi, air purifier for homes, humidifiers, blenders, and vacuum sealers that consume less energy and deliver efficiency
Mooka online store is happy to announce its latest collection of home theatre projectors and air purifiers. The projector is a new collection in the store, and it comes with all the modern and latest features that make it a top-quality entertainment device for the whole family.
The MOOKA Native 1080P Projector has WiFi and Bluetooth that makes it possible to connect many devices for streaming video content in FHD quality. With the Native, 1080p viewers will enjoy over 16 million realistic colors. It comes with a headphone jack, AV, 2 USB ports, HDMI, VGA, making it a versatile device that works with a long list of other electronic devices and equipment. Users can watch films, movies, series, documentaries, and shows from top content platforms like Hulu, Netflix, Prime Video, Roku, YouTube, and more.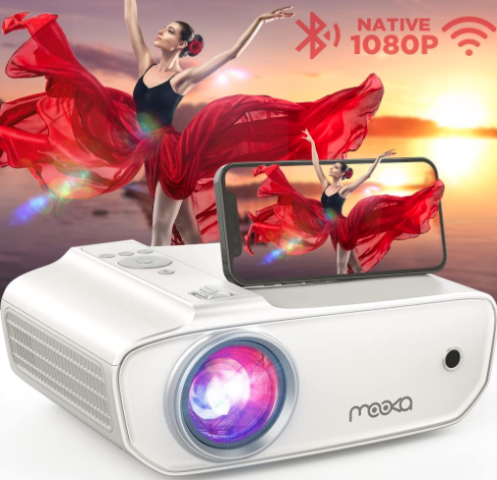 Each mini projector comes in a projector case that contains a remote control, user manual, quick start guide, HDMI Cable, power cable, AV Cable, and so on. It works with TV Stick, Android and iOS smartphones, laptops, Xbox, and it's easy to connect and start using.
Entertainment is more fun and exciting in a clean environment with fresh air. The Mooka online store also offers the Mooka Air purifier for homes, with an activated carbon filter, HEPA air cleaner, making it suitable for bedrooms, bathrooms, and other places in the house. It guarantees maximum air circulation with the H13 effective purification system and the 360 degrees air inlet design that ensures the whole room is evenly purified.
Large rooms require a special kind of air purifier explicitly built for the job. The Mooka E-300L, with high efficiency, easy operation, and advanced technology lockset, is the perfect device for the job. It has a three-stage filtration system that effectively removes pollen and dust, making it excellent as a quiet odor eliminator and reducing allergic reactions.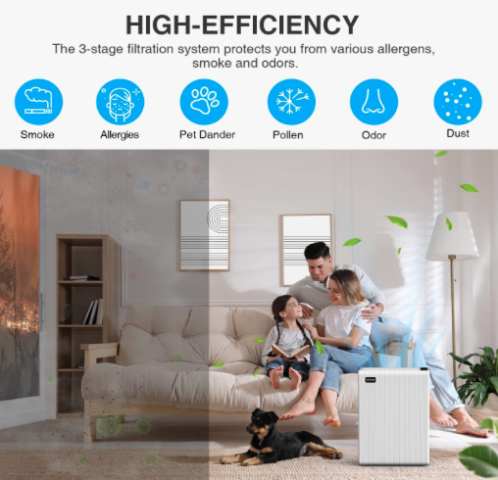 Every product on the Mooka store is built to last long, very effective, and energy-saving, making them a perfect addition to any modern home. They come with a manual that makes it easy to operate, and they have 100% customer satisfaction guarantee.
For more information, please visit https://mookashops.com/.
About Mooka
Mooka is an online store offering a collection of high-quality electronic devices for modern homes and families. Customers can search for different kinds of products for entertainment, kitchen appliances, and air purification, add them to their cart and get them delivered to their doorstep.
Media Contact
Mooka
https://mookashops.com/
Email: support@mookashops.com
Phone: 1-855-666-9955
Media Contact
Company Name: Mooka Online Store
Email: Send Email
Phone: 1-855-666-9955
Country: United States
Website: www.mookashops.com