03/30/2023, Vero Beach, FL // PRODIGY: Feature Story //



4 Friends Moving, a well-known local, long-distance moving company in Florida, is expanding its services to a new location in Vero Beach. The business now has a new location at 2305 15th Ave, Vero Beach, FL 32960, claims the corporation. Thanks to this adjustment, customers will find getting trusted and efficient moving services easier.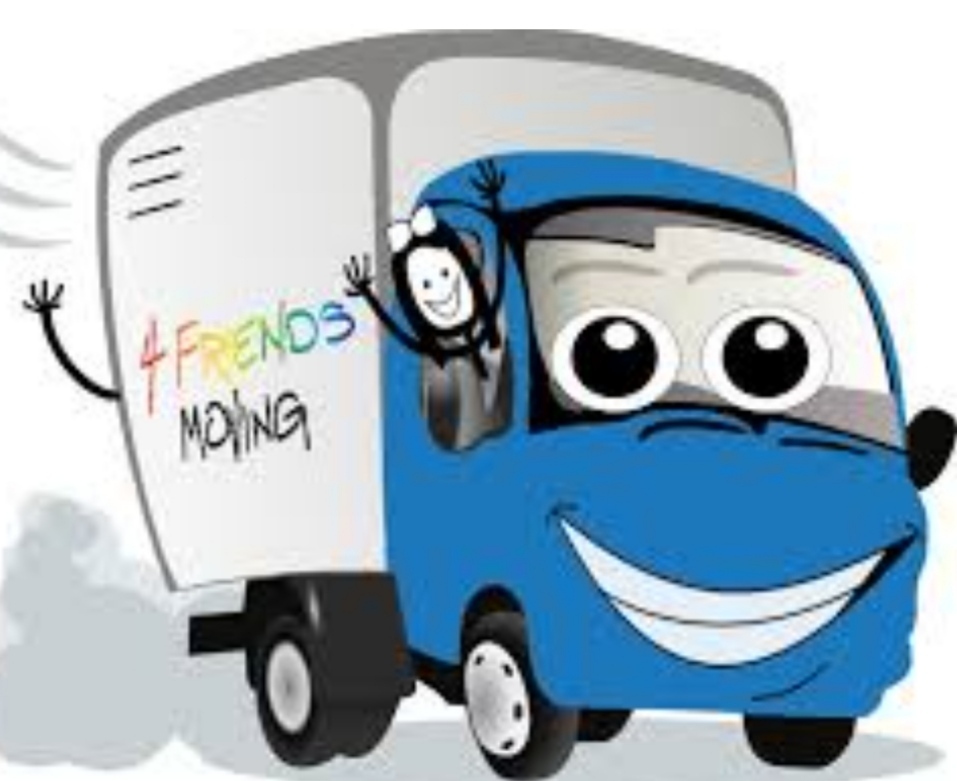 The Vero Beach area's growing need for excellent moving services prompted the expansion of services to a new area. 4 Friends Moving, Vero Beach, has established a strong reputation for providing efficient, affordable, and dependable moving services. The business anticipates that shifting to its new location will enable it to serve more clients who require its superior services.
Clients can rely on 4 Friends Moving, to do the assignment fast when they need to move their house or place of business. The company provides various moving services adapted to each client's needs. Services include elder relocation, local and long-distance moving, packing and unpacking, assembling and disassembling, and storage choices.
The 4 Friends movers Vero Beach team has extensive experience moving everything from bulky office equipment to delicate household items. Customers can expect a seamless moving process, transporting their possessions quickly and securely. The team has the best moving tools and machinery to handle any Moving task successfully. They save customers from the hectic labor of moving and relocating.
With the current expansion, 4 Friends Moving, Vero Beach, are all set to serve the maximum number of customers of the region with their moving services. The expansion was crucial for the company to serve maximum customers. The opening of the new facility shows the company's commitment to meeting the rising demand for excellent Moving services in the Vero Beach area. 4 Friends Moving offers top-notch services that are specifically suited to the needs of customers looking for dependable and efficient moving services.
About 4 Friends movers Vero Beach
In the early 2000s, 4 Friends Moving, a reputable business focused on various moving services, was founded. The company takes great satisfaction in its knowledgeable staff of movers that have received in-depth training and years of experience. 4 Friends Moving, Vero Beach, offers residential and business moving services to satisfy the needs of its clients.
Many glowing recommendations from satisfied clients illustrate the company's commitment to excellence. 4 Friends Moving aims to provide customers with a stress-free, enjoyable moving experience that lets them unwind, knowing their valuables are safe. They handle each and every belonging with care and return it safely to the customers at their new place.
For more information, visit the company's website at https://4friendsmoving.com/ or contact a representative at 1-772-236-6016.

###
Media Contact
4 Friends Moving
2305 15th Ave, Vero Beach, FL 32960, United States
Phone: 1-772-236-6016
Email: info@4friendsmoving.com
URL: https://4friendsmoving.com/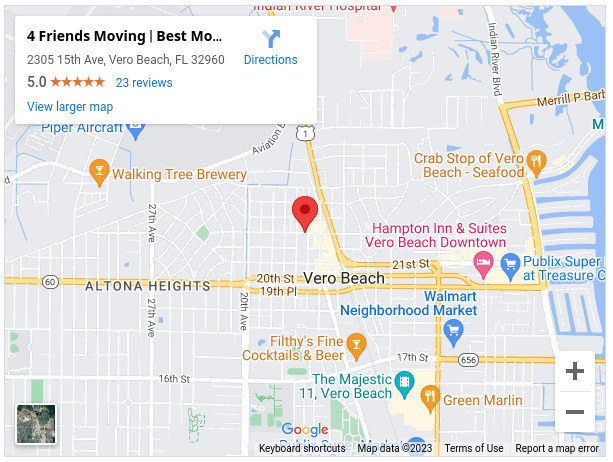 newsroom: news.38digitalmarket.com




Source: 38 Digital Market News

Release ID: 570282

Source published by Submit Press Release >> 4 Friends Moving, Movers Vero Beach Are Providing Services at a New Location