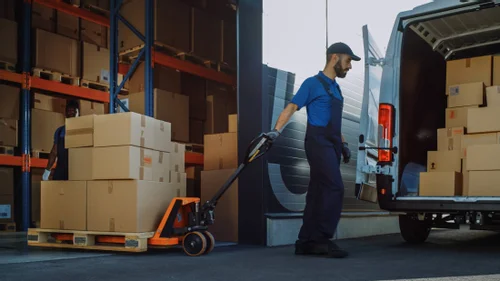 Raleigh, NC – Economy Storage has recently announced a special offer at their Raleigh NC self storage facility. New storage customers will receive the 2nd Month free on all self storage units.
Economy Storage features 5×10, 10×10 and 10×20 and 20×20 drive up storage units conveniently located at 931 Trinity Rd. – Raleigh, NC 27607. Economy Storage self storage units are clean, well-maintained, with strong security features, including full perimeter fencing, security cameras, and coded gate access.
Conveniently located near Near NC State, Raleigh Flea Markets and WakeMed Soccer Park. Economy storage is easily reached from The Raleigh Flea Market or The N.C. State Flea Market/Fairgrounds, making it a great option for vendors who do not want to transport all their goods every week. Soccer and athletic teams using the Sahlen's Stadium at WakeMed Soccer Park Field can utilize our smaller units for team equipment. Our 20×20 business storage units can be a cost-saving option for many businesses. Whether you just need extra space for inventory or need a larger unit for construction equipment and tools, Economy Storage offers economy-priced options for your commercial storage needs.
Location is easily accessed from:
The Raleigh Flea market
WakeMed Soccer Park
North Carolina State Fair
North Carolina State University
Meredith College
Easy access to I-40 and Route NC-54
Self-Storage Facility Features:
Personal checks accepted
Drive-Up Units: Cut down on moving time and back pain by unloading right by your unit
No Move In Fees
Online Payments & Rentals: Convenient to rent or pay without leaving the comfort of your home
Roll Up Door: Our storage units feature heavy duty, rollup doors to make entry and accessibility a breeze
About Economy Storage:
Economy Storage is owned and operated by experienced ownership that have operated Economy Storage facilities in the Southeast for over 14+ years. Their principles go against the industry norms because they focus on the customer. They aim for simplicity in the leasing of a unit, at a good value with tenant-minded policies, avoiding many poor (and unnecessary) practices in the industry such as additional fees added to your bill. Learn more at: https://www.myeconomystorage.com
Source: https://thenewsfront.com/economy-storage-announces-second-month-free-offer-at-their-raleigh-nc-self-storage-facility/
About Economy Storage
We have owned and operated Economy Storage facilities in the Southeast for over 14+ years. We decided to go against the industry norms and focus on the customer.
Contact Economy Storage
931 Trinity Rd
Raleigh
NC 27607
United States
+1 919 600 1558
Website: https://www.myeconomystorage.com/locations/raleigh-nc-27607