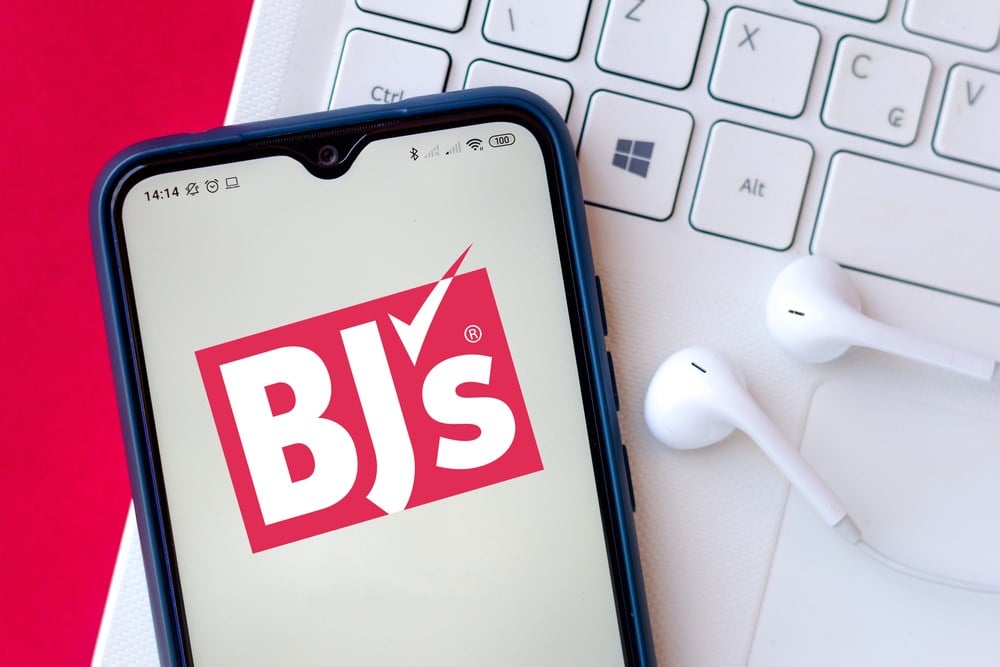 BJ's Wholesale Club (NYSE: BJ) reported its first quarter 2023 earnings results on Tuesday morning when the broader stock market index was trading lower by a quarter of a percentage point. Investor concerns for a debt-ceiling crisis, which have caused the decline for the indexes, have taken BJ stock hostage as well, despite posting some satisfying results which would call for nothing more than a rally. Nevertheless, for those value investors who understand the long-term view, management keeps delivering all of the keywords that a financially vested person wants to hear from this business. 
Even considering today's sell-off amid broader market concerns, which has brought BJ stock down by as much as 6.5%, the company is still blowing past competitors in the space. BJ's Wholesale is outperforming giants like Costco Wholesale (NASDAQ: COST), Target (NYSE: TGT), and Dollar Tree (NASDAQ: DLTR) by as much as 23% overall. The outperformance, commanding the attention of more investors and market participants, stems from the value proposition the company delivers to its customers and shareholders. 
BJ's growing its customer base
BJ's Wholesale has been growing its customer base from 5.4 million members in 2018 to 6.8 million members in 2022, representing a compounded average growth rate (CAGR) of 6%. More important as a driver and value creation is the membership fee increase growth seen within the same period. Generating $283 million in membership fees in 2018, monetization has grown at a 9% clip to end 2022 with a total of $397 million in membership fees. According to management's presentation, customers must be happy about something. As management's presentation would suggest, BJ's Wholesale achieved a 90% membership renewal rate in 2022.
These qualities within management's presentation set the foundation for today's results. As any industry will carry its own set of key performance indicators (KPIs) that drive investor and analyst sentiment, the retail space of the economy leans heavily on the comparable store sales growth rate to indicate the health of underlying operations. BJ' Wholesale posted its press release for the first quarter of 2023 earnings results, where management reports comparable sales growth of 5.7% annually. Considering BJ's pride itself in being the lower-cost provider of goods, achieving such a growth rate during challenging inflationary times in the economy speaks volumes of management efficiency. 
What is more important for investors to note is the growth rate in the membership fee income, which rose by 6.1% year over year to post $102.5 million in revenue for the quarter. Despite this growth rate being lower than the 2018-2022 pace, investors should consider that the mere size increase in memberships will naturally slow down the underlying growth. Operating income rose to $186.7 million to showcase a 24.3% increase from a year prior, boosting its margin from 3.4% to 4.0%. Operational efficiencies come from improving supply chain environments and implementing optimized inventory management systems. All told, investors saw earnings per share of $0.85 compared to topping estimates of $0.836; the results translate to a 3.7% annual advance coupled with the repurchase of 204,040 shares for $15.3 million in the first quarter. 
One Rally to Go
BJ's Wholesale analyst ratings point to a near 20% upside from today's prices, aided by management expectations for the end of 2023. Management points to continued 4% to 6% growth, comparable sales, and membership fee income. Furthermore, as the economic environment improves, gross margins are set to rise by as much as 0.4%. Valuations are aligned with the perceived upside given by analysts and management, as despite outperforming competitors on a stock price basis, price-to-earnings multiples are still compressed. 
BJ stock trades at a 17.5x price-to-earnings multiple, compared to Target's 25.7x and Costco's 35.6x. Still, BJ's Wholesale has outperformed both competitors by double-digit clips. On a comparable valuation basis, where investors can take the price-to-earnings multiple of similar businesses, BJ stock is the winner in promising the most upside potential. These value gaps go beyond the numbers and into the company's fundamentals; as investors will find in slide 26 of the investor day presentation, BJ's provides more value to its members than other operators. 
BJ's stock chart would show that the price is bound to bounce off the nearest support levels, as the price hits the heavily traded range of $65 to $68 per share, the stock price seems to be swiftly bouncing up again form the lower band of this range.