Denver, Colorado--(Newsfile Corp. - August 7, 2023) - CBD of Denver (OTC Pink: CBDD) would like to update its shareholders on Q2, the roll out of the Magic Lappen, and schedule a shareholder call.
CBDD is pleased to announce another quarter of top line growth, the company still has a loss for the quarter however the loss is substantially smaller from just a few quarters ago.
The company continues to grow its top line growth, Q2 is expected to be approximately 600k with a comparison of 259k Q1 2023, 113k Q4 2022, 26k Q3 2022. The company expects to announce full second quarter by the OTC market deadline this will provide additional detail of the company's results. However, as the Company has stated before, it's all about resources, both capital and human resources, as it is the Company's goal to meet the August 15th deadline. The Company's goal in the near future is to be ahead of the deadline for OTC Markets.
The Company's main goal is to continue to build profitable revenue and build additional support staff in order for the company to have the resources to expand.
"As I reflect on the accomplishments over the most recent future during this week break, I am very proud of what we have been able to accomplish and are looking forward to the rest of the year and beyond," says Axel Reinke, CEO of Berliner the new CBD of Denver. "I want all our valued shareholders to understand another management challenge here in Europe is the summer. In Europe a 5-week mandatory vacation is required as I can understand this is foreign to all North Americans. July and August are very difficult months in Europe as most companies and decision makers are on holiday, however that being said we will continue to drive the company forward. Our goal is next year our staff is broader so the company can rotate holiday schedule."
CBD of Denver is proud that they have been able to exceed 150 locations in Germany going into the holiday months with Edeka and their goal is to get to 600 locations as soon as possible. The Company is also exploring other potential ways to penetrate the Edeka stores more rapidly. The Company is currently in negotiations to place the Magic Lappen in other chains though out Europe and will keep everyone updated as they progress on these opportunities.
The Company's Shareholder Update Call has been delayed as Axel has been ill, however, the Company would like to confirm the date of August 17th 2023, a dial will be announced prior. They are exploring better options as the last call was challenged. The Company is pleased to announce that Nick Sprung will be on the call. Call in information is available on the Company's website where shareholders will also be able to submit questions.
Follow Magic Lappen on Twitter, Instagram, Facebook and TikTok for more information and updates.
Follow The Magic Lappen on Instagram: @themagiclappen or shop on our website: The Magic Lappen
Visit the Company's corporate Website of Berliner Innovation: www.berlinerinnovation.de and the innovative Anti-Slip product: www.berlinr13.de.
For questions, please submit to investors@libra9.de the company will respond.
About the Magic Lappen
The Magic Lappen provides maximum shine, streak free drying, and only requires water - no chemicals or detergents. The Magic Lappen is also chemical-free and lint-free; cleaning of all smooth and shining surfaces is robust and durable with a leather-like feel. Its innovative structure enables high absorption of dirt, dust, and grease and can be washed many times at 60°. The product is vegan and ecofriendly.
About CBD of Denver, Inc. (Berliner Innovation)
CBD of Denver, Inc. is focused on acquiring profitable assets at attractive valuations to create value for shareholders. The company's team is dedicated to sourcing high-margin, innovative products that align with its values.
Information contained herein includes forward-looking statements. These statements relate to future events or future financial performance, involving known and unknown risks and you should not place undue reliance on these statements. Any forward-looking statement reflects our current views with respect to future events. We assume no obligation publicly about update or revise these forward-looking statements for any reason.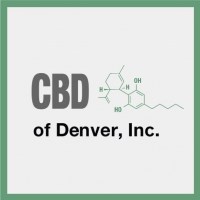 To view the source version of this press release, please visit https://www.newsfilecorp.com/release/176346