URBT (Urban TV) to Host Webinar with CEO Joseph Collins for Filmmakers - Register Here. As URBT prepares to launch its new streaming app URBTPlus on Roku, Apple and Android, URBT seeks to reach out to filmmakers to encourage them to distribute their content on the URBTPlus platform.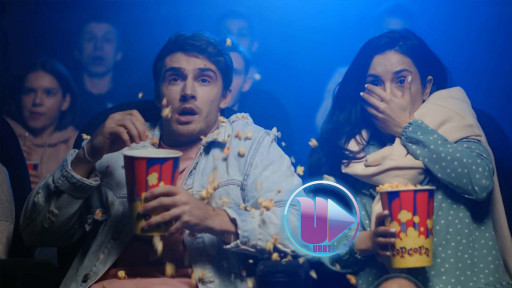 URBTPlus Movies
URBTPlus Movies
LOS ANGELES - September 16, 2021 - (
Newswire.com
)
Urban TV Network Corp (OTC PINK: URBT) is delighted to announce that it will host a webinar with its CEO Joseph Collins with the title "Telling your Story with URBTPlus". The webinar, which will be held on Saturday, Nov. 2, 2021, 12 p.m. PST,  3 p.m. EST, on Zoom, aims to reach out to filmmakers, writers, producers and investors of all levels of experience to distribute their programming on the streaming platform URBTPlus and connect with investors and push the boundaries of the craft. 
Urban TV (OTC: URBT) is a company devoted to providing high-quality entertainment, and we have been working to have as much programming available to the public as possible to our customers. This is why we have organized this webinar to allow filmmakers to get distributed and find a place to connect with investors to develop their next project. 
URBT (Urban TV) to Host Webinar with CEO Joseph Collins for Filmmakers - Register Here
CEO Joseph Collins says, "I believe this webinar presents an excellent opportunity that not only affords exposure for filmmakers to showcase their works but gives them a chance to hone their television and film production skills. Moreover, if there is anything we have learned from the COVID-19 pandemic, it is that theaters can shut down at any time, being a great loss to everyone in the film distribution chain. Still, thanks to the internet and streaming services like URBT Plus, filmmakers can be assured of continued viewership of all their content and a continuously flowing profit stream."
As one of the emerging streaming services taking the lead in the TV and movie entertainment scene, URBT is pushing the boundaries of filmmaking and cinematography. Since its founding, the minority-owned television network has come a long way to become a well-recognized publicly traded U.S. company, proud to offer unparalleled TV streaming experience of top-notch programming from over 150 channels available in languages such as English, Spanish, Mandarin, Bolkan, Serbian, and more. 
Through the webinar, filmmakers will be introduced to a platform that allows them to distribute their content, how they want, when they want, and where they want. URBT provides the technology that enables filmmakers to launch their brand, engage with a teeming base of viewers, and generate more money while meeting investors who trust the URBT brand and are ready to support its initiatives.
Filmmakers and interested participants can register for the webinar here.
Press Release Service by
Newswire.com
Original Source:
URBT (Urban TV) to Host Webinar With CEO Joseph Collins for Filmmakers (OTC PINK: URBT)