Photo from Zen Leaf
Originally Posted On: https://zenleafdispensaries.com/blog/cannabis-buyers-guide/
What Is the Cost of Buying Cannabis?
If you're interested in purchasing cannabis, it's important to understand how flower and other cannabis products are priced. There are a few factors that can affect the price, for example: type, quality, and quantity. Each of these variables has its own considerations that can help determine how much your purchase will cost.
In this guide, we'll cover different measurements and quantities of cannabis, tips on finding quality products for less, and more.
Common Cannabis Flower Measurements & Quantities
When you first start shopping for flower, you'll need to be familiar with some basic terms used to measure amounts and sizes.
Here are the most common ones:
Gram – A gram is the smallest amount available at most dispensaries or stores selling marijuana. It's also the standard measurement used when talking about prices.
Eighth – An eighth (or 1/8) of an ounce is roughly 3.5 grams or two joints' worth of weed.
Quarter – A quarter ounce (or "Q") is seven grams and Equivalent to two-eighths or four joints' worth of weed.
Half Ounce (or "Half") – Considered the midpoint between a quarter ounce (7g) and an ounce (14g). Usually enough for one person for a couple weeks depending on frequency of use.
Ounce — An ounce is 28 grams and equivalent to four quarters or eight eighths. It usually works out as the most affordable way per gram when considering price per unit if buying from a store legally or through a delivery service.
How Much Does Cannabis Flower Cost?
You can expect the cost for cannabis to vary widely depending on quality and variety amongst other factors such as location, availability, inflation, taxes, etc. It's not uncommon for prices in expensive cities like San Francisco or New York to reflect an even higher price than other locations where laws are more relaxed.
Generally speaking, though, here are some guidelines on how much you might expect to pay:
A Gram typically costs anywhere from $15-$50+ USD
An Eighth could cost between $25-$65+ USD
A Quarter should be around $50-$135+ USD
Half Ounce usually costs between $90-$200+ USD depending on quality/strain etc.
An Ounce should typically range between $150-$350+ USD but, again, will depend on strain/quality etc.
How Much Do Other Cannabis Products Cost?
Cannabis comes in various forms, and while flower is the most common, there are other cannabis products that come with their own costs and considerations.
Here's a guide on how much you can expect to pay for various types of cannabis products and what to keep in mind when making your purchases.
Edibles
Edibles come in many forms — from baked goods like brownies and cookies, to gummies, chocolates, lozenges, drinks, and more. Prices vary depending on size and potency of the product, but typically range from $10-$30+ USD per item. When buying edibles, make sure to read labels carefully — many products specify the amount of THC or CBD present (in milligrams) as well as serving size. This can help you determine which edibles are best suited for your needs in terms of effect desired and quantity needed.
Product Spotlight: Bits Cannabis
Bits cannabis is breaking the mold when it comes to infused edibles. Our formulation of low-dose THC products provide the benefits of cannabis without getting you high. Bits formulations use adaptogens and extra cannabinoids to create a more balanced cannabis edible experience. Adaptogens enhance natural health processes, while cannabinoids can support homeostasis in the body's endocannabinoid system. Together, these two elements help users find their perfect dose with Bits cannabis edibles, providing all of the desired effects without the risk of being overwhelmed.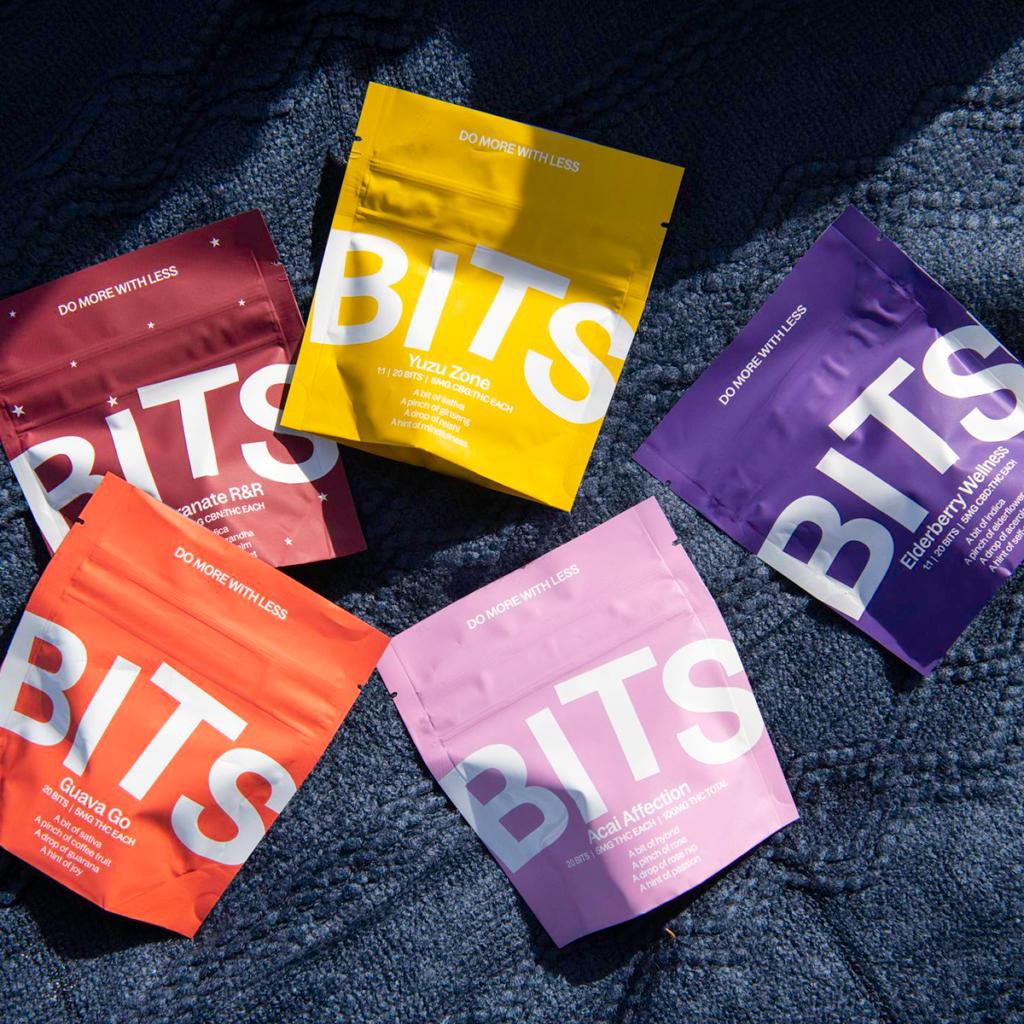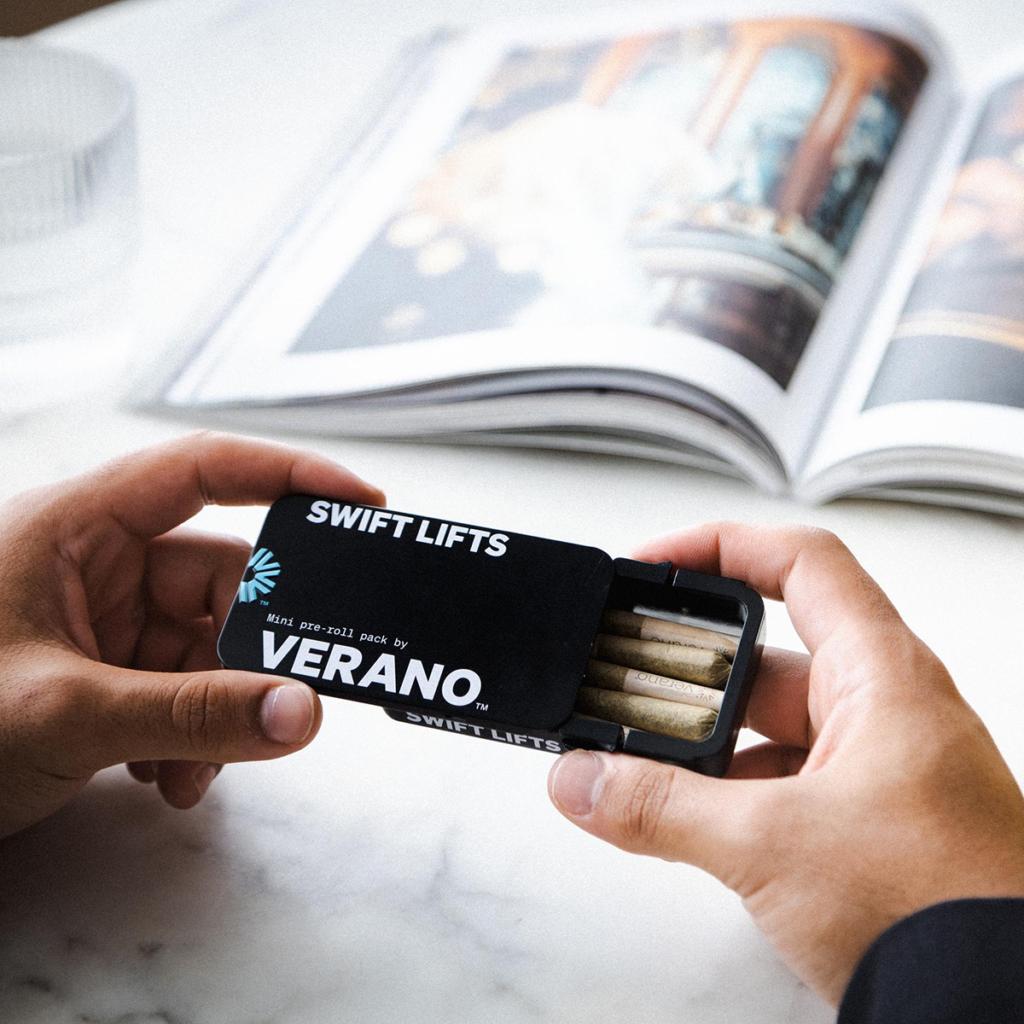 Pre-Rolls & Joints
Pre-rolls are basically pre-made joints ready to be lit up — they're often filled with ground cannabis flower or other concentrates such as resin. Depending on the quality and variety of product inside, and if you are purchasing a pack or single joint, pre-rolls can cost anywhere from $12-$50+ USD each. Some brands even offer multi-packs of joints at a discounted price if you plan on using them regularly!
Product Spotlight: Verano Swift Lifts
Verano's Swift Lifts Cannabis Pre-Rolls are a popular and convenient choice for cannabis users. Each pack contains 0.5 gram pre-rolled organic cones of premium flower, providing ready-to-smoke convenience. Plus, Verano offers several different strain options, allowing you to find the perfect product for your cannabis needs. With these pre-rolls, you can enjoy all the benefits of smoking without any of the hard work!
Concentrates & Extracts
Extracts are generally stronger than regular flower due to having higher concentrations of THC/CBD and other compounds. They also come in various forms such as shatter, rosin, RSO, budder and badder, distillate, crumble and sugar.
Depending on type strength one gram usually runs around $30-$80+ USD while larger amounts, like a full ounce, could cost between $250-$800+ USD. Prices also tend to be higher from smaller batches of premium varieties. Be sure you research the source you're buying from to ensure quality and consistency in the product.
Product Spotlight:  Verano Temple Balls
Verano Temple Balls are crafted using a time-honored tradition that dates back millennia. The creation process starts with trichomes, collected from dried and cured cannabis bud to create kief, which is then pressed under heat and pressure to capture THC and terpenes. Each ball is then hand-rolled with an outer shell to protect the terpenes and cannabinoids and preserve the true cannabis experience. These potent extract balls can be enjoyed through smoking, vaporization, dabbing, or even consuming directly! Verano Temple Balls offer a unique and nostalgic experience for cannabis enthusiasts – one that's not to be missed.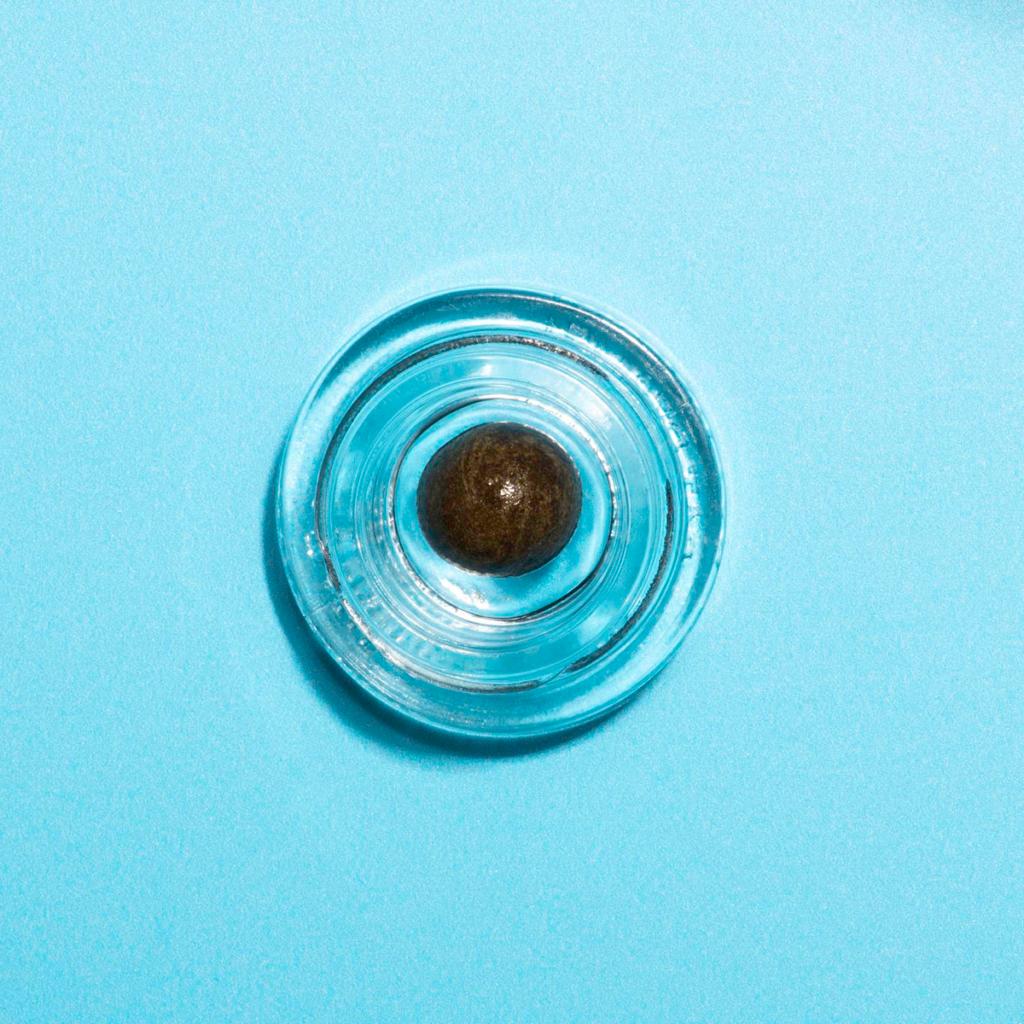 Vape Products
Cannabis vape products have become increasingly popular in recent years due to their convenience and high potency. But, with so many different options, it can be hard to figure out which one is the most cost-effective.
Let's look closer at the two main vape products you'll find in most dispensaries: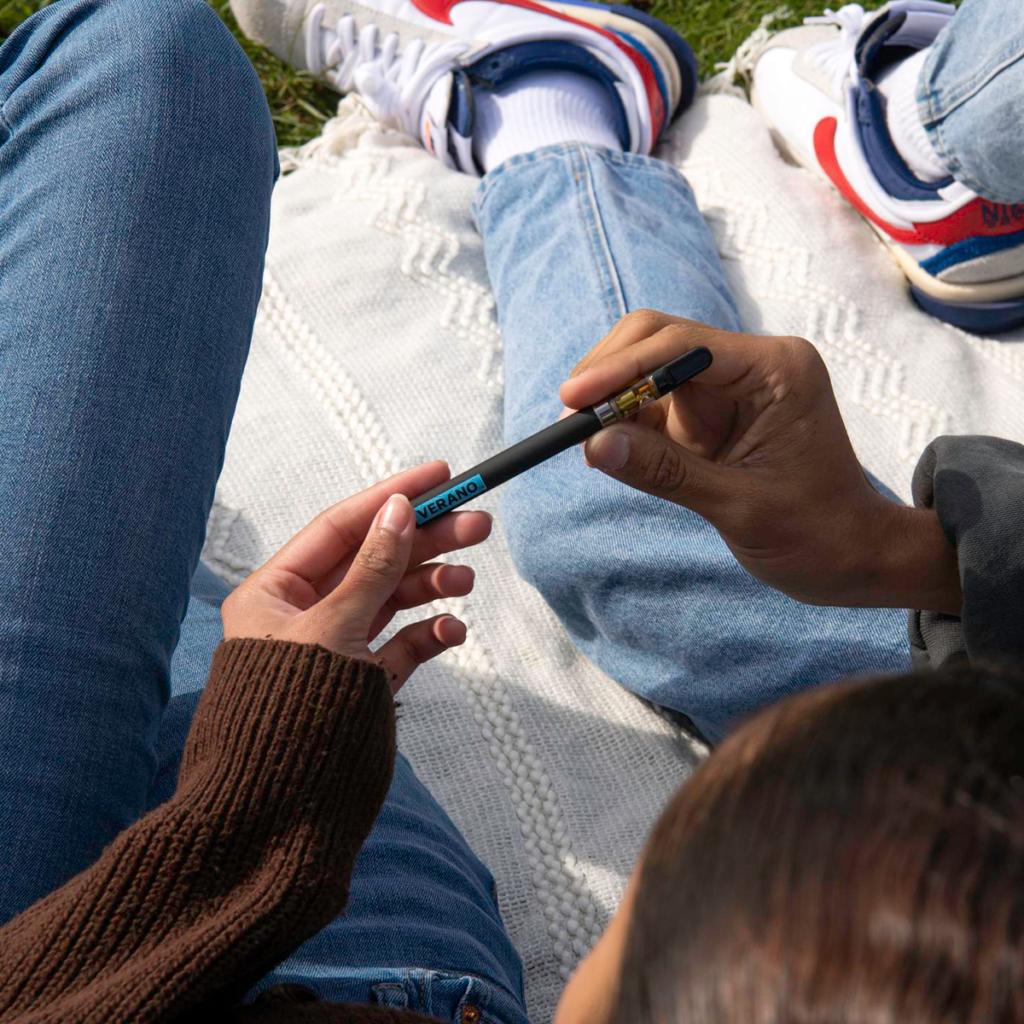 Vape Cartridges
Vape carts are some of the most common types of cannabis products on the market. They consist of a battery, atomizer chamber and rechargeable cartridge that holds the prefilled cartridge. Cartridges come in various sizes and can range from 0.5 gram to 1 gram — with prices typically ranging anywhere from $20-$50 USD per cartridge depending on size and potency. Some brands may also offer a discounted rate for purchasing multiple cartridges at a time.
Product Spotlight: Verano Live Resin Carts
Experience the richness of our top-notch, fresh-flash frozen BHO extraction oil with our highest THC concentration housed in a sleek and stylish cartridge! Our heavy-hitting oil has all the terpene-filled flavor and therapeutic effects that you'd expect from a premium flower. With Verano cartridges, you can truly enjoy the full potency and flavor of our top-shelf flower, without any hassle or sacrifice.
Disposable Vape Pens
Disposable vapes are single-use pens that require no refilling or charging — perfect for those who want something simple and easy to use without any hassle! These can range in price from $20-$40+ USD depending on brand as well as size, strength and type (e.g., hybrid vs indica). When compared to vape cartridges of the same size, disposable vapes might seem slightly more expensive. However, they make up for it by offering convenience; they're ready to go when you need them, no refills required!
Product Spotlight: Savvy 300mg Pens
Savvy disposable pens are the perfect option for those with strain commitment issues! These all-in-one vapes provide an easy smoking sesh, and come in a convenient 300 mg size. Moreover, these pens are available in a variety of "States of Mind" themed collections such as Happy Hour, Vacay, Kick Back, and Sleepover. Enjoy an on-the-go vaping experience with Savvy Pens – ideal for those who want to explore different flavors without any hassle!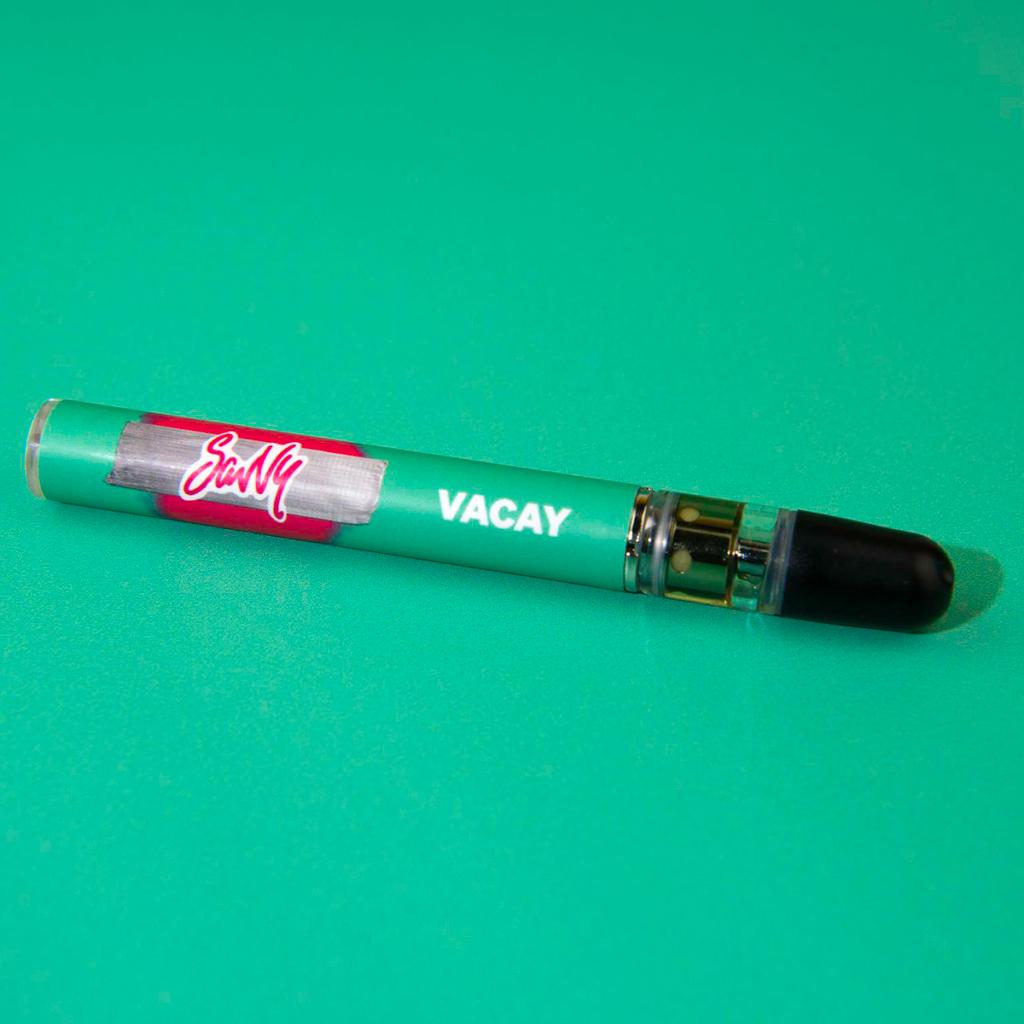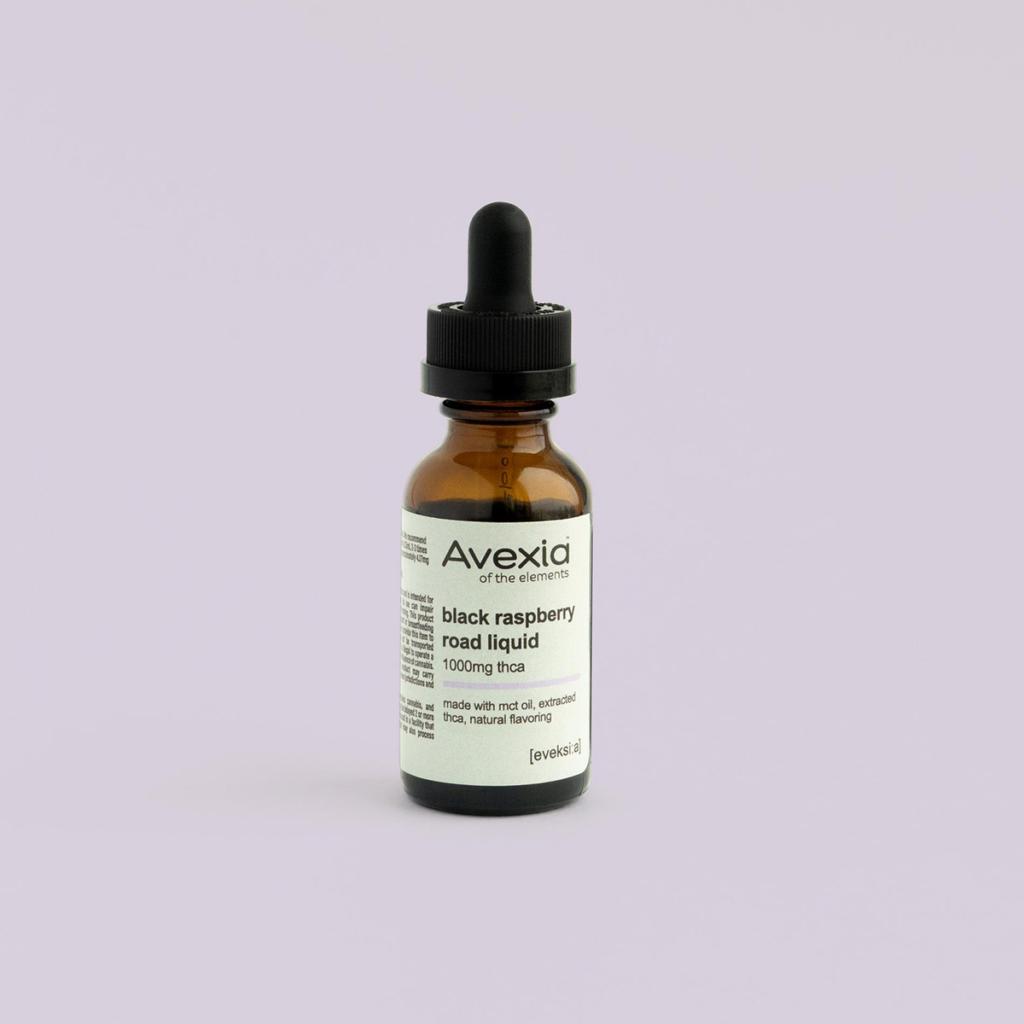 Tinctures
Tincture prices vary depending on strength, size of the bottle and type (e.g., hybrid vs indica). In general, one-ounce (30mL) bottles of tincture from reputable brands typically range between $20-$80 USD depending on milligram strength. However, if you're looking for a higher quality, organic product it may cost more.
Another thing to consider is the type of extract used in the product — many companies may offer full spectrum oil or distillate versions at a premium price. Ultimately it depends on what effect you are trying to achieve with your dose, as well as your budgeting constraints when deciding which type is best for you.
Product Spotlight: Avexia Black Raspberry Road Liquid THCa Tincture
Get the therapeutic effects of cannabis without any psychoactive effects with the Avexia full spectrum oil containing 1000 mg of THCa! This liquefied solventless THCa is delicately infused with an essence of black raspberry, and blended with MCT oil as a carrier. The MCT oil adds not only flavor but contains fatty acids that can help to reduce body fat, promote weight loss, and improve your gastric lining. Enjoy premium symptom relief without the high.
Topicals
Buying cannabis topicals can be a more affordable way to enjoy the therapeutic benefits of cannabis without smoking or ingesting an activated product. Depending on the type and quality of the topical, prices can range from under $20 USD for a small cream or balm to $60 USD for larger amounts with higher concentrations of cannabinoids. Some brands also produce more expensive premium topicals, such as luxurious body oils that combine CBD and other plant-based ingredients.
Product Spotlight: Avexia's Pain Relief Balm
Get fast and localized pain relief with Avexia's powerful Pain Relief Balm! Our balm has a 1:1 ratio of 100mg CBD to THC, so you won't feel any psychoactive effects, yet still benefit from the immense therapeutic benefits. The intensely hydrating cannabis topical can be applied directly to the affected area, providing quick and safe relief to help you get back to living your best life.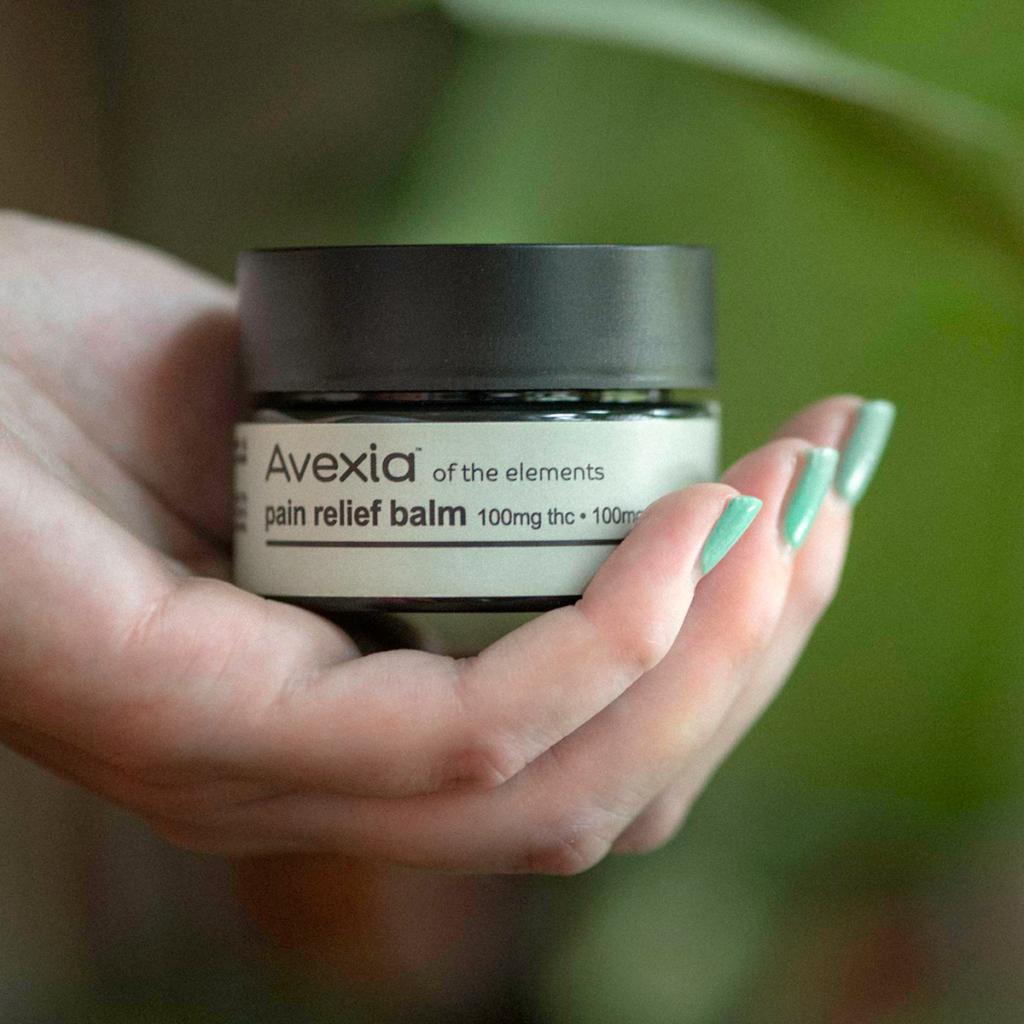 Tips for Finding Better Deals on Cannabis Products
Choosing the right product can be difficult without knowing exactly what you're looking for so it's helpful if you do some research beforehand.
Here are some tips for stretching your cannabis dollars as far as possible:
Using cannabis for therapeutic purposes? Consider getting a medical card if you have a qualifying condition. Those with medicinal marijuana cards have access to better pricing and lower taxes in some states.
Don't be afraid to ask questions. Talk to dispensary staff about current deals and their personal recommendations.
Wait for a sale. Just like any other product, it can sometimes pay to wait for a big sale at your favorite dispensary. Shop prices from week to week and ask about promotions to see if you can get a deal.
Buy in bulk. When you find a strain you like, consider buying a whole ounce at once instead of an eighth at a time. Keep in mind: only do this if you'll use it within a reasonable period—even properly stored cannabis does, unfortunately, lose its potency and flavor over time.
Pro tip: many Zen Leaf dispensaries carry half ounces of our premium flower, helping you get more bang for your buck!
Overall, keep in mind that cheap doesn't always mean good value; find something that works best within your budget without sacrificing too much quality. With these tips in mind, hopefully it will be easier to find legal dispensaries near you that provide high-quality cannabis products at low prices!
The more you know about the cost of buying cannabis, the easier it will be to find what you want at a price you love.
Zen Leaf Dispensaries for Quality Cannabis
When you're ready to move from your research phase to your first shopping trip, it's time to find a Zen Leaf Dispensary near you. We operate medical and recreational cannabis dispensaries across the United States, and our knowledgeable and friendly staff would be happy to help you find the strains and products that work best for you.