Liberty, NC, 1st March 2023, ZEXPRWIRE, Elite Firearms, a leading firearms retailer, is excited to announce that it will be providing the FNX 45T. a powerful and reliable handgun that is perfect for both personal and professional use, to customers in Liberty, North Carolina.
The FNX 45T is a tactical pistol that has been designed with the needs of law enforcement and military personnel in mind. It features a durable polymer frame, an ergonomic grip, and a stainless steel slide. The gun also has a low bore axis which helps improve accuracy and reduce recoil.
Elite Firearms is a leading provider of firearms and accessories throughout North Carolina. With years of experience serving customers across the state, this company has built a reputation for quality products and exceptional customer service. Whether people are looking for a new handgun like the FNX 45T or something else entirely, Elite Firearms is here to help them find what they need.
One of the standout features of the FNX 45T is its ability to fire .45 ACP rounds. These rounds are known for their stopping power and are commonly used by law enforcement agencies around the world. The gun can hold up to 15 rounds in its magazine, giving users plenty of ammunition when they need it most.
"We're thrilled to be able to offer the FNX 45T to our customers in Liberty," said Brad and Jennifer Williams, owners of Elite Firearms. "This is a high-quality firearm that's perfect for anyone who needs a reliable weapon for self-defense or professional use."
The FNX 45T has several advantages that make it a popular choice among gun owners and law enforcement officers:
Firstly, the FNX 45T has a large capacity magazine, capable of holding up to 15 rounds of .45 ACP ammunition. This means that users can fire multiple shots before needing to reload, which can be crucial in self-defense or tactical situations.

Secondly, the FNX 45T is highly accurate and reliable. Its short-recoil operation and advanced ergonomics make it easy to handle and shoot accurately, even under stress.

Thirdly, the FNX 45T is built to withstand heavy use and abuse. It features a durable polymer frame and stainless steel slide and barrel, as well as a corrosion-resistant finish.

Finally, the FNX 45T is highly customizable with a variety of aftermarket accessories available such as night sights, threaded barrels for suppressor use, magazine extensions, and more.
In addition to its impressive performance capabilities, the FNX 45T also comes with a variety of features that make it easy to use and maintain. For example, the gun has an ambidextrous safety/decocking lever which allows left-handed shooters to easily operate it.
The gun also has fully adjustable sights that can be customized based on user preferences. This makes it easier for users to aim accurately regardless of lighting conditions or other factors that might impact their shot. Overall, the FNX 45T is one of the most versatile handguns on the market today. It's equally at home on the range as it is in combat situations or self-defense scenarios. And with Elite Firearms now offering this firearm in Liberty, North Carolina, more people than ever before will have access to this powerful tool.
"We believe that the addition of the FNX 45T to our product lineup will help us better meet the needs of our customers and continue to build strong relationships with the community." – Jennifer Williams.
The FNX 45T is a popular firearm among gun enthusiasts and professionals. Its durability, accuracy, and reliability are some of the reasons why people choose to purchase it. Additionally, its ergonomic design makes it comfortable to hold and shoot, while its customizable features allow for personalized use. Whether for personal defense or professional use, the FNX 45T is a trusted choice for many gun owners.
Since Elite Firearms added the FNX 45T to its inventory, customers in Liberty, NC, have had the opportunity to purchase it at an affordable price. Its advanced features make it ideal for target practice and home defense purposes. Customers who have purchased the FNX 45T from Elite Firearms have been more than pleased with its performance and quality, citing it as one of the best firearms they've ever owned.
At Elite Firearms, they strive to provide top-notch customer service and selection. They are constantly updating their inventory with the latest models from trusted brands like FN, ensuring that their customers have access to the best firearms available. Aside from firearms, Elite Firearms has also made ammo and other shooting items available for purchase. People can also get accessories like targets and holsters at Elite Firearms.
Elite Firearms also provides hats, shirts, and knives for purchase to customers who need them. Their FNX 45T is no exception to their commitment to quality and performance. The FNX 45T has been praised by many of Elite Firearms' customers for its accuracy, durability, and overall comfort. Its frame gives it a lightweight yet rugged feel that makes it ideal for both competitive shooting and personal defense.
For those interested in purchasing an FNX 45T but don't just know where to get it in Liberty, NC, they should consider visiting Elite Firearms. They offer the best selection of firearms in town and can help people find the right one for their needs. Whether it's for target practice or home defense, the FNX 45T is a great choice that won't let people down. Customers can visit Elite Firearms website or stop by their store location in Liberty, where they'll find knowledgeable staff members who can answer any questions they may have about this firearm or others the store offers.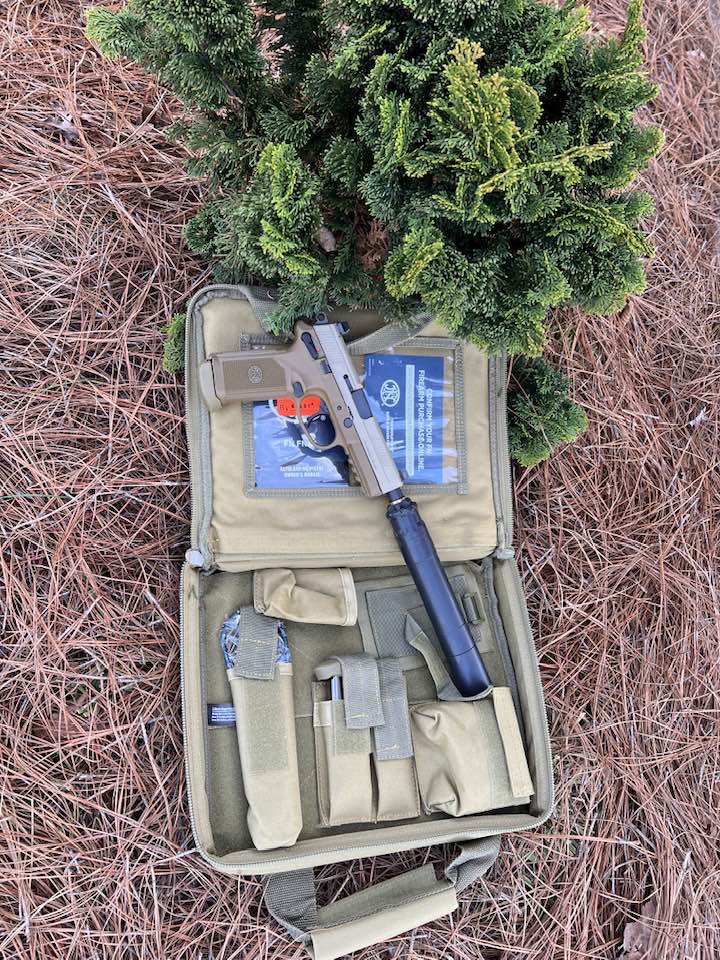 Media Contact
Company Name: Elite Firearms
Email: info@elitefirearmsliberty.com
Facebook: https://www.facebook.com/EliteFirearms21
Instagram: https://www.instagram.com/elitefirearms_official/
Phone: 336-795-0174
Wesbite: https://elitefirearmsliberty.com/