Syntyche Queen is a one-woman show. All of the plays and screenplays are produced and edited by her. She is from Saint Louis, Missouri. She was grown and born in Clarksdale, Mississippi. Syntyche is the owner of Syntyche Queen TV LLC. It is both trademarked and registered.
Additionally, she provides YouTube Vlogs, podcasts, and streaming. There, she explores topics like religion, the aftereffects of one's actions, life itself, and those things that most people find taboo. On this site, you may interact and gain a woman's viewpoint on subjects.
She believes everyone should be able to engage in a way they feel comfortable talking about complex matters. It includes all employees, residents, industrial organizations, and students—including distant, part-time, and international ones. Sometimes a chronological, economic, or gender split causes a lack of understanding of a problem.
Enjoy Syntyche Queen's Podcast
Visitors stop around occasionally to engage in stimulating chat. On Saturday, everybody should listen to it. They won't be sorry. Enjoy the podcast, and always keep your energy levels high!
She discusses everyday events that can knock our confidence, the adversities of happiness, how we have to take chances on ourselves and so much more. Every episode is entertaining, educative, and fulfilling.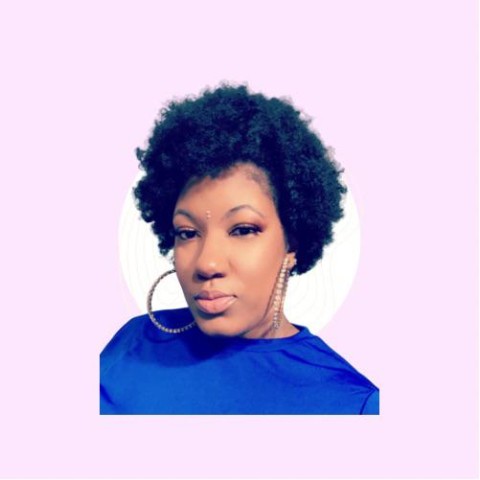 She thinks that "while someone is listening to your voice, your charisma and sincerity can easily persuade them to convert. To stress essential points, vary your voice. Your audience will start to trust you if you can get them accustomed to your opinions, original ideas, voice, and structure".  
While it might be their grin or eye contact, Syntyche Queen thinks that our voices significantly impact our impressions. She believes that our vocals are just as important as our words. They can arouse the senses, motivate others to take action, complete transactions, or secure good job interviews.
It's critical to have open discussions about issues to solicit opinions and feedback and invite different viewpoints. People around you may offer input when you express your views, which you can then consider as you determine your final decisions, which may affect your course of action.
Speak It Up
Syntyche Queen believes that openly expressing your opinions gives you the appearance of being more confident, and this impact grows in proportion to how controversial your viewpoint is. For instance, you'll be more satisfied if you disagree with everyone else in the room rather than playing it safe and publicly concurring.
Most people can name friends or acquaintances with whom they feel most at ease, as well as those with whom they don't. Someone who makes us uneasy just by entering the room has misbehaved or had inappropriate conversations in the past.
Equally, Queen thinks that social taboos in certain societies prevent people from interacting with one another. Taboos also lessened pressure on several commercially significant endemic species by prohibiting their sale or limiting the harvest season. It is significantly vital to talk about such matters openly. It is what Syntyche Queen is conveying through her videos.
Websites: https://www.syntychequeentv.com/ 
https://podcasts.apple.com/us/podcast/id1583473031?mt=2&ls=1
Media Contact
Company Name: Syntyche Queen TV LLC
Contact Person: Syntyche Queen
Email: Send Email
Country: United States
Website: https://www.syntychequeentv.com/