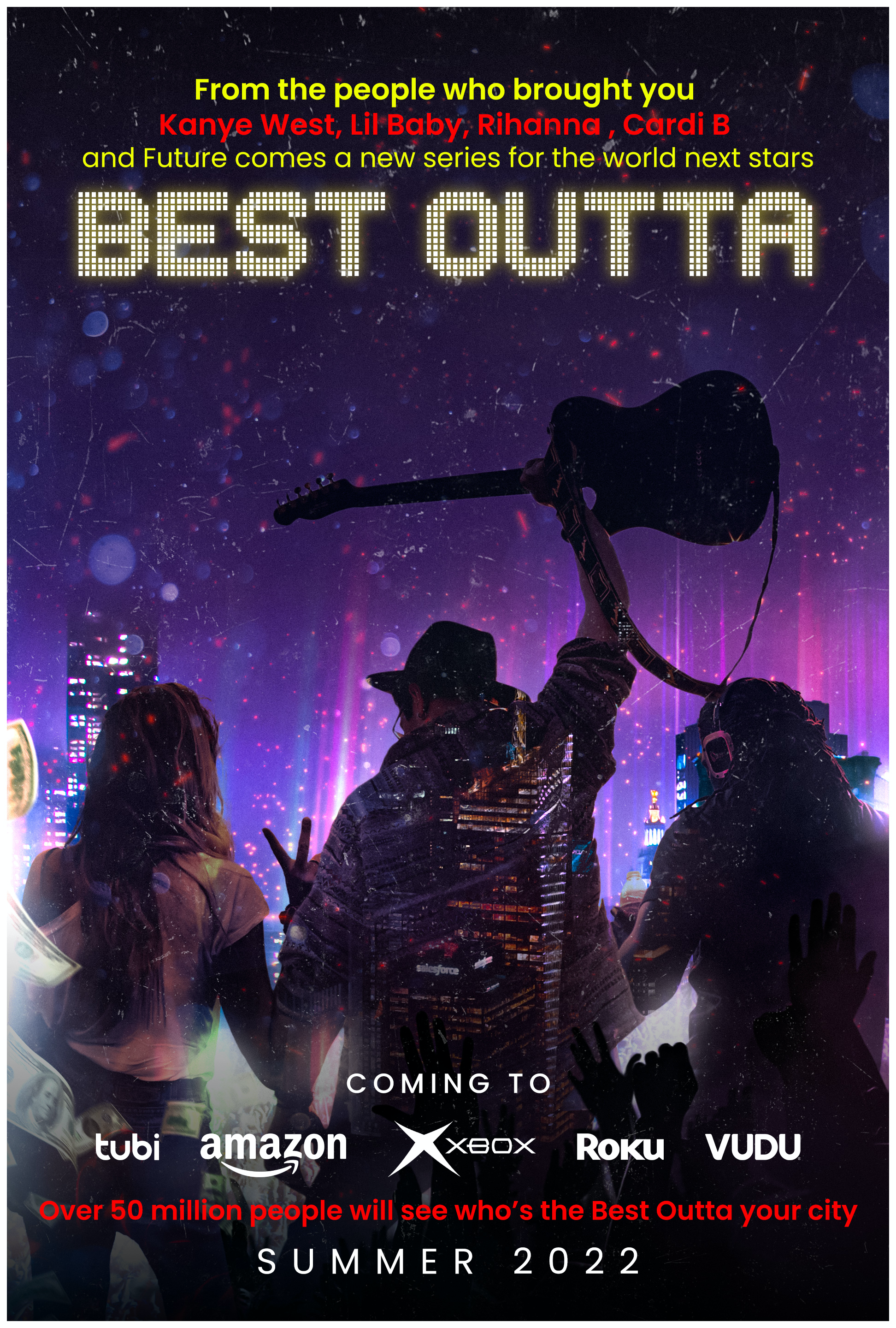 Aspiring singers and rappers, especially from urban cultures, will soon have a brand-new platform to showcase their talent and get an opportunity to work with the top music and recording artists of today. Xclusive CEO, Wesswayy Preston is pleased to announce the launch of The Best Outta – a new American urban music reality competition television series. The contest is open for aspiring singers and rappers aged 13 and above, and will be broadcast on Tubi, Amazon, Xbox, Roku, and Vudu, reaching over 50 million homes in the US.
For those who believe they have it in them, whether it is solo romantic songs, thrilling duets or homegrown rap, The Best Outta is the place to go sing! The contest invites both amateur and professional singers and rappers, who may find themselves in the company of Grammy award winning producers, A&Rs, and industry's well-known marketers and promoters who are associated with names such as Kanye West and Justin Bieber.
"The Best Outta is the place where we will showcase talent that's different from other reality shows that we have seen on other networks. We will try and capture the essence of urban culture, and make it more attractive to the Millennials," says creator Wesswayy Preston.
For viewers, The Best Outta will get an inside view of what it takes to enter and succeed in the tough music industry, its ups and downs, and receiving mainstream exposure while being new to the industry. 
The trailer for the show has been viewed by major record labels such as Capitol, Defjam and Epic, who described the experience as immersive, and feeling like they were actually present with the artists. 
The Best Outta will air its first two seasons in 2022. This will be followed by individual, multiple shows in various cities. Viewers will get to see The Best Outta New York, The Best Outta ATL and The Best Outta Chicago as spin-offs.
Wesswayy Preston is a well-known name in the music industry scene since his entry in 2003 as a ghostwriter and paid pen. He went on to work with over 20 writers and producers and top artists, who collectively have won 12 Grammy Awards. Preston has served as co-marketing, promotions and talent relations for Epic Records, The Island Def Jam Music Group, Capitol Records and Motown. Preston's marketing skills have also been seen in the success of artists like Kanye West, Ne-Yo, Chris Brown, Justin Timberlake, Future, and many, many others. 
From 2008 to present, Preston has focused on international radio sponsorships cross-marketing and tours, including Jay Z & Kanye West (Watch the Throne) Justin Bieber -(Believe) Jay Z & Beyoncé (On the Run 2) and Drake vs Wayne as well as various international tours collectively grossing over a half-billion worldwide.
For more information, please visit: www.bestouttaseries.com
Media Contact
Company Name: Best Outta Series
Contact Person: Media Team
Email: Send Email
Country: United States
Website: www.bestouttaseries.com