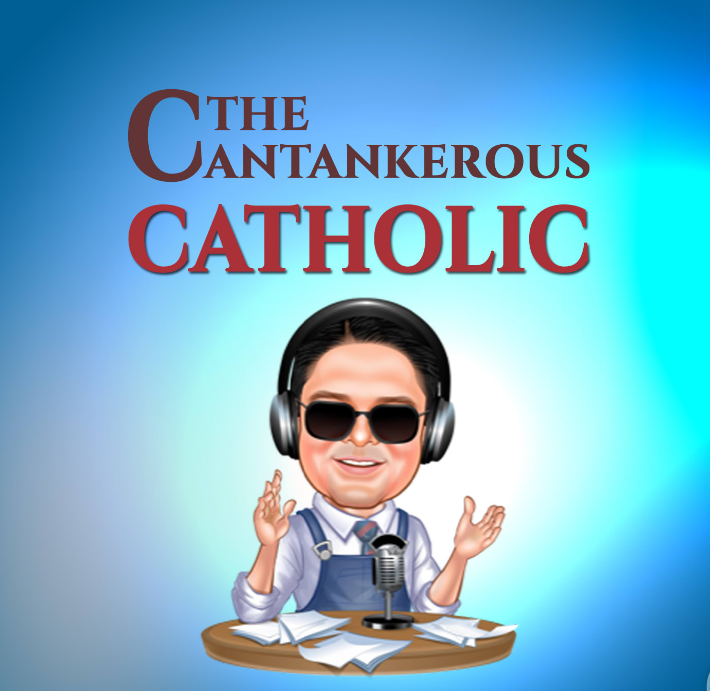 The Catholic Church has traditionally dedicated June to devotion to the Sacred Heart of Jesus. The LGBT movement chose June as Gay Pride Month. Faithful Catholics view this as a direct assault on the Sacred Heart specifically and masculinity in general.  
In a pushback effort, Joe Sixpack — The Every Catholic Guy, host of the popular The Cantankerous Catholic podcast, announced that he's launching a new movement. Using an LGBT and radical feminist phrase against them, The Cantankerous Catholic has proclaimed June to be Toxic Male Month. 
During Toxic Male Month, The Cantankerous Catholic will have twice the episodes as usual. Featured guests will include Bishop Joseph Strickland of the Texas Diocese of Tyler, Wanderer columnist Fr. Robert Altier, Church Militant founder and CEO Michael Voris, and author and university professor Dr. Janet Smith. There will be others.  
Toxic Male Month will be promoted annually and is expected to grow and expand with other Catholic and conservative political groups. 
The Cantankerous Catholic and host Joe Sixpack — The Every Catholic Guy are dedicated to advancing Catholic orthodoxy, exposing errant bishops and priests, exposing the hold of the Lavender Mafia on the United States Conference of Catholic Bishops, and fighting for Catholic truth for the lay faithful. 
The Cantankerous Catholic is praised for its work by many priests and lay faithful for defending the faith and priests who have been "canceled" by their bishops. Joe Sixpack — The Every Catholic Guy is a columnist for The Wanderer and Church Militant. He's also a consecrated member of the Marian Catechist Apostolate under the direction of Raymond Leo Cardinal Burke. Joe is a convert to the Catholic Church who has made over two hundred converts in one-on-one and small group venues. He is also a seasoned Catholic apologist and lay evangelist. 
To get more information about this podcast by Joe Sixpack — The Every Catholic Guy, you may visit https://cantankerouscatholic.com/
Media Contact
Company Name: The Cantankerous Catholic
Email: Send Email
Country: United States
Website: https://cantankerouscatholic.com/